ADT Commercial nears commercialization of intelligent autonomous guarding solutions and unveils pilot partnerships with Movado, others at GSX 2022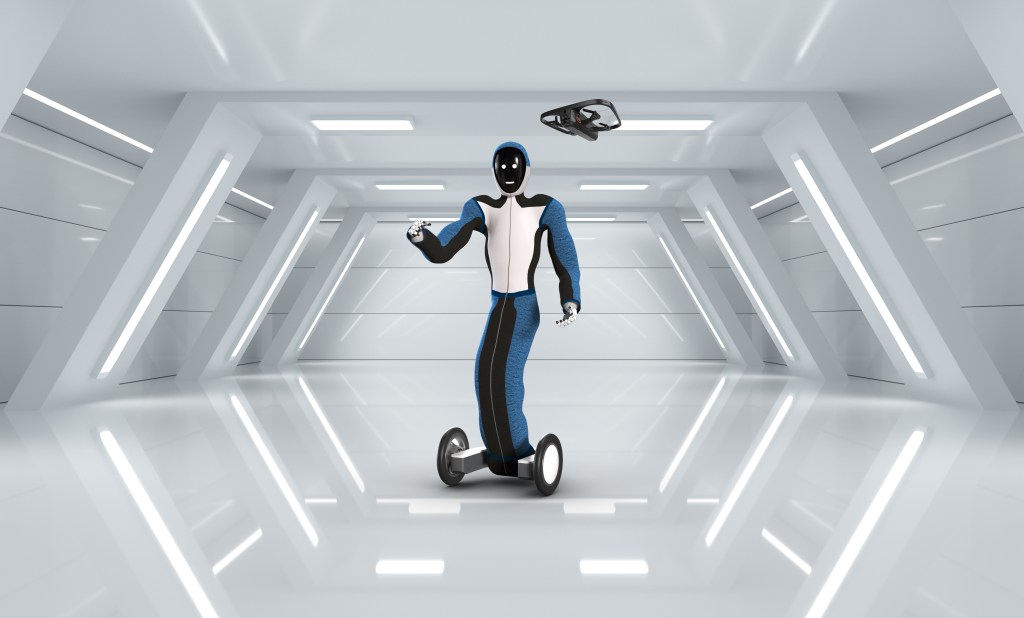 ADT Commercial, a leading security integrator and premier provider of commercial security, fire, life safety and risk consulting services in the U.S., is nearing commercialization of its intelligent autonomous guarding solutions, and is showcasing new updates to its innovative humanoid robotics and indoor drone technologies Sept. 12–14 at GSX 2022.
ADT Commercial's suite of intelligent autonomous guarding solutions will use AI and AR in combination with autonomous humanoid robots and indoor drones for comprehensive security surveillance of a wide variety of commercial areas. The current versions of both the humanoid robotics and indoor drone technologies in development and on display at GSX boast a host of additional features — virtually all of which were directed by the feedback of select pilot partners who have deployed the solutions in their commercial facilities.
"Our approach to innovation is completely centered on customer needs and in keeping with the to-the-minute pulse of the industry. Especially given the costly turnover and labor shortages that have been mounting in the guarding market over the last several years, we saw a way forward to help our customers through technology," said Ed Bacco, ADT's Vice President, Enterprise Security Risk Group. "We're focused on solutions that create necessary change and disruption to the commercial security landscape and can respond to these types of evolving challenges. But how we make those changes has to start with and be driven by the customer."
Humanoid robotics
In addition to conducting autonomous patrols, performing two-way communications between the public and an operator, opening doors, riding elevators, and completing various tasks with fine motor-skilled actions, new features developed for the humanoid robot in partnership with Norway-based robotics company, Halodi, include a camera system that allows for a full 360-degree range of sight, robot self-docking and self-charging capabilities, a padded suit, and many additional upgrades to further improve reliability and serviceability. In fact, since debuting the robotics solution at ISC West in March 2022, the team has prioritized more than 180 enhancements to the technology in response to feedback from various pilot partners across industries.
"While most security-focused robots can observe and report, we're working closely with our pilot partners and Halodi to create humanoid robots that can observe, report and engage with surroundings sans human in ways never imagined," said Mike Lavway, ADT's Director, Enterprise Security Risk Group Operations. "The true benefit to our customers in deploying this technology is the value it brings to their security team — having a robot that can interact with its environment means fewer risks to a customer's greatest asset, their people."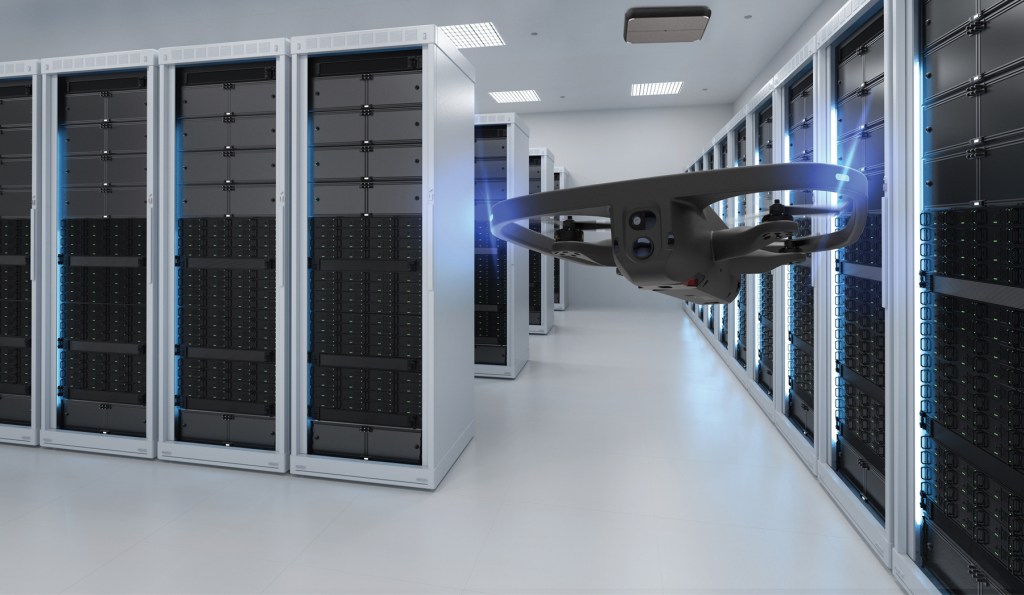 Indoor drones
Working with Israel-based Indoor Robotics, the autonomous indoor drone technology being displayed this year at GSX 2022 is intended to act as an additional layer of 24/7 surveillance that's integrated with other adaptive security technologies to likewise help address labor shortages in the guarding market and diminish risk to human life.
"The current drone in development can provide 360-degree surveillance with the added mobility and flexibility of autonomous flight, automating traditional patrol missions while also expanding capabilities to interact with security incidents in near real time without risking the wellbeing of personnel," Lavway said. "Eventually, what we want is for our humanoid robots and the indoor drones to work together as a total guarding solution for customers."
Luxury Swiss watchmaker Movado is currently piloting the autonomous indoor drones at the group's distribution center in Moonachie, N.J., where it's testing the technology to serve as a supplemental physical security measure for overnight and weekend coverage.
"We're incredibly impressed with the technology and its potential so far, and we're extremely excited to be partnering with an innovator like ADT Commercial on its development," said John Holubowicz, Director of Loss Prevention for the Movado Group. "This truly feels like the future state of where we're headed in terms of loss prevention and security. This technology will enable us to automate physical security guard responsibilities, improve reliability in reporting conditions and has incredible potential to help diminish and even eliminate the occurrence of false alarms."
As the technology is refined, Movado has plans to expand use of the solution to its warehouse spaces and other critical areas in its facilities, deploying a fleet of drones for multiple and specific use cases.
"Collaborating with customers and pilot partners before taking technologies to market ensures that we're creating scalable solutions that are responsive to real threats and risks," said Chris Fowler, ADT's Director, Emerging Technologies. "It's innovating with the customer in mind, by helping them to streamline critical activities, reduce costs, and provide practical, intentional value."
"We view innovation as a crucial way to help our customers establish next-generation security programs that more effectively and successfully meet the challenges they face," adds Dan Bresingham, ADT's Executive Vice President, Commercial. "Working with them directly on these key technologies paves the way for success as we look to revolutionize the industry and the ways in which end users view their commercial security programs."
ADT Commercial's intelligent autonomous guard solutions, including both the humanoid robot and autonomous indoor drone, are on display Sept. 12–14 at GSX 2022 in booth 2143. Click here to learn more.