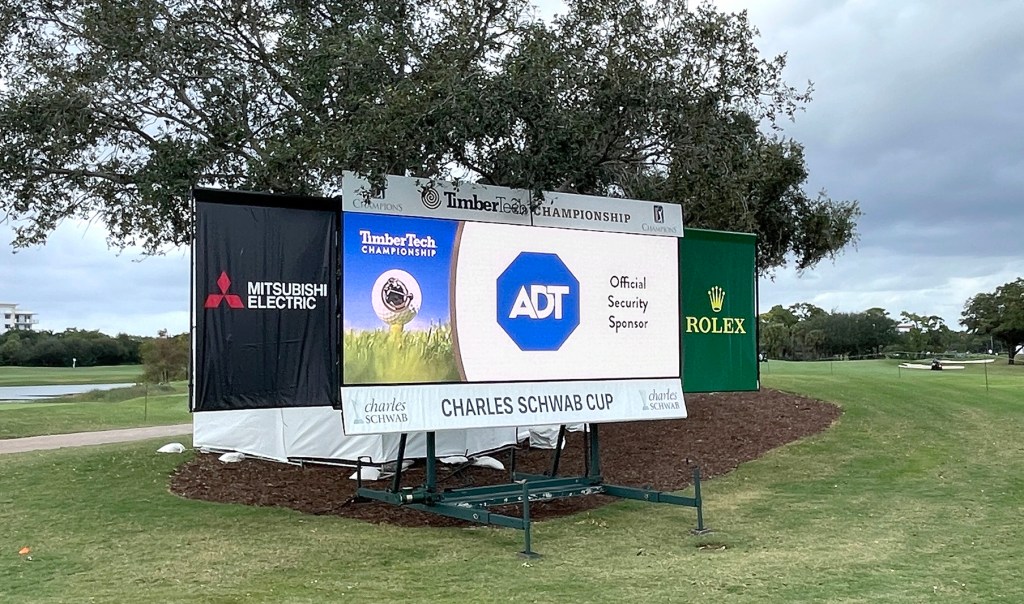 This weekend, ADT will be a sponsor of the TimberTech Championship, a PGA TOUR Champions Event, in Boca Raton, Florida. ADT is proud to partner with the PGA TOUR Champions' TimberTech Championship to make a difference in the South Florida community. Together, we're creating safe spaces for those who need them by supporting organizations such as First Tee and the Boca Raton Regional Hospital Foundation.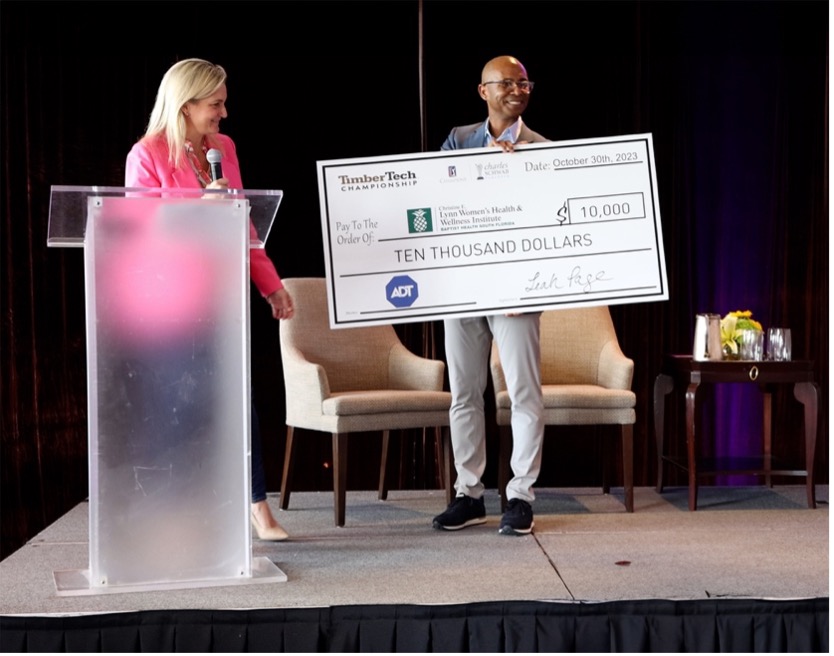 At the Women's Day Brunch presented by ADT on Oct. 30, Leah Page, Senior Vice President CSB Product Strategy & Innovation, spoke to the women in attendance about personal safety and how ADT can help people stay safe on the go. She also welcomed DeLu Jackson, Executive Vice President & Chief Marketing Officer, to the stage to present a check for $10,000 to the Christine E. Lynn Women's Health & Wellness Institute.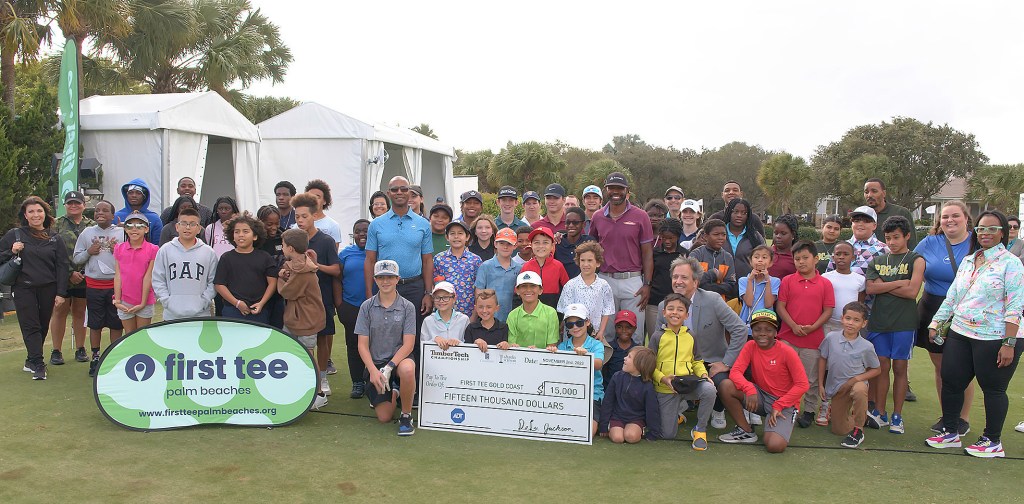 On Nov. 2, ADT sponsored the First Tee Clinic, where PGA TOUR Champions player Tim O'Neal hosted an interactive clinic and live Q&A for kids and teens. Jackson and Richard Hill, ADT's Senior Vice President, Marketing, spoke at the event and presented a check for $15,000 to support the organization in creating safe spaces to empower kids and teens to build strong character through the game of golf.
Attendees of the TimberTech Champions tournament, running through Nov. 5, can be on the lookout for an "ADT Day," where branding will be included on all tickets and signage throughout the course.