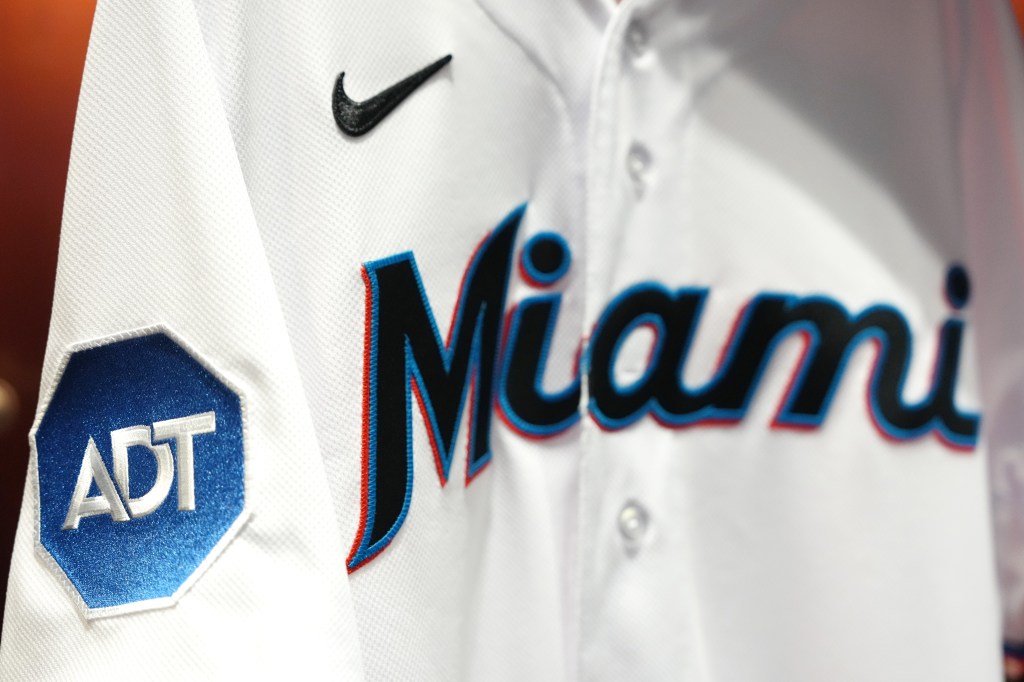 The Miami Marlins and ADT, the most trusted brand in smart home and small business security, team together to announce a history-making partnership highlighted by the club's first-ever jersey patch.
Additionally, ADT becomes the newest Pillar Partner of the Marlins organization as well as the Official Smart Security Partner and Official Solar Energy Partner of the Miami Marlins.
The partnership connects two premier South Florida-based organizations committed to providing the best service and positively impacting the communities where their employees live, work and serve. ADT, a safety innovator for 148 years, has called Boca Raton, Florida, home for more than two decades and is the No. 1 smart home security provider in the U.S.
With the extensive partnership, ADT becomes the first official jersey patch partner of the Marlins, with the company's iconic blue octagon to be worn on the sleeves of Marlins jerseys. ADT will also have a significant brand presence inside loanDepot park, the Home of Béisbol and South Florida's jewel events.
"The Miami Marlins and ADT are the perfect teammates for the historic partnership that will have an impact on the field, in the ballpark, and in our community," said Caroline O'Connor, Marlins President of Business Operations. "We are two South Florida companies aligned with shared values — innovation, safety and first-class service — and the commitment to exceed expectations of our customers. As our franchise celebrates our 30th anniversary all season long, we are just as excited to launch this impactful partnership ahead of ADT's 150th anniversary next year. We are proud to wear ADT's iconic blue octagon on our sleeves everywhere we go, and especially when we are safe at home!"
"We're thrilled to partner with the Miami Marlins and have ADT show up in a new way for customers, sports fans and the local community," said DeLu Jackson, Executive Vice President and Chief Marketing Officer at ADT. "We look forward to working with the Marlins to bring ADT's safe, smart and sustainable solutions to even more people and places in the South Florida community, the home of our company headquarters and hundreds of ADT employees."
"ADT is a trusted industry leader in smart home security that has called South Florida home for more than two decades, and we are excited to welcome ADT as our newest Pillar Partner and member of the Marlins family," said David Oxfeld, Marlins Chief Commercial Officer. "They have a track record of dependability, and we share a common vision of being consistent and reliable."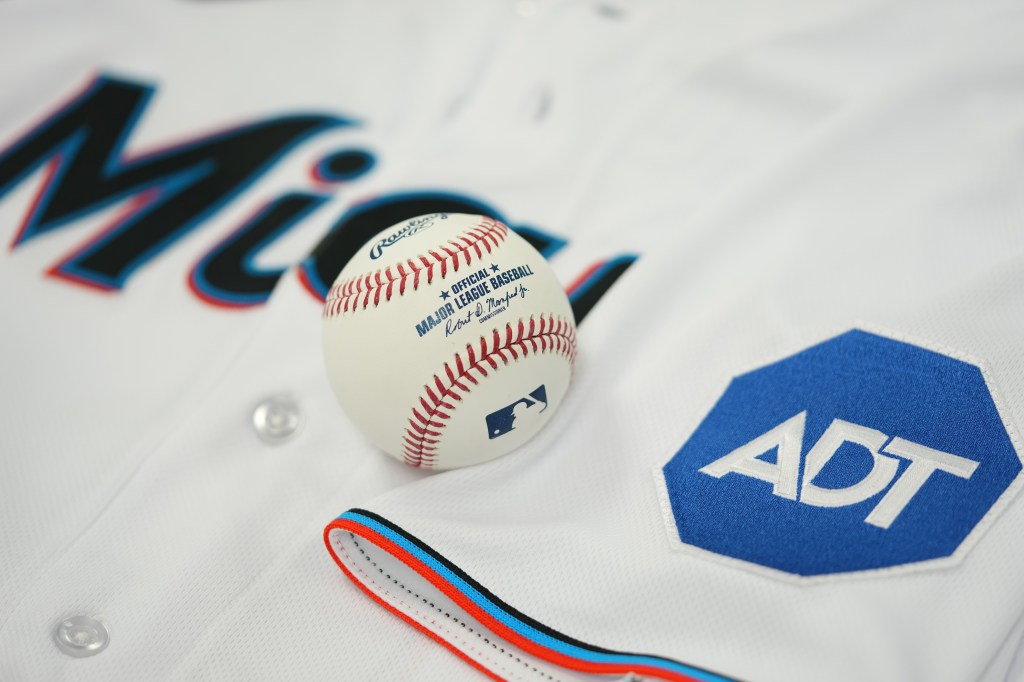 The partnership will showcase the commitment from ADT and the Marlins in a shared belief that everyone deserves to feel safe. Throughout the partnership, the two local organizations will identify areas at loanDepot park to use ADT's industry-leading smart security products to help keep fans, players and visitors safe at home when they visit the ballpark. Additionally, the two organizations will work together to create impactful programs across South Florida, providing resources to educate and assist residents in underserved areas by integrating ADT security products and technology.
During the 2023 season, fans will have a chance to win ADT giveaways when they visit a new dedicated space at loanDepot park to learn about ADT's smart security platform. Fans can also look forward to special offers on ADT products and services available soon.
Fans will get their first look at the new Marlins jerseys with the ADT patch beginning on opening day, Thursday, March 30, when Miami hosts the New York Mets at 4:10 p.m. at loanDepot park. The new jerseys will be available for purchase throughout the first homestand, March 30–April 5. Score your tickets now at Marlins.com/Tickets.
About ADT
ADT provides safe, smart and sustainable solutions for people, homes and businesses. Through innovative products, partnerships and the largest network of smart home, security and rooftop solar professionals in the United States, we empower people to connect and protect what matters most. For more information, visit adt.com.
About the Miami Marlins
The Miami Marlins of Major League Baseball combine the tradition of America's pastime with the energy and excitement of South Florida. As an organization that lives through its values, the two-time World Series Champion Marlins are dedicated to building sustained success on and off the field as a world-class entertainment venture, while making a positive impact on our community. The Marlins play their home games at loanDepot park, one of South Florida's jewel venues and an entertainment destination serving as host to best-in-class local, national and international events each year. The state-of-the-art facility is LEED Gold Certified and WELL Certified.