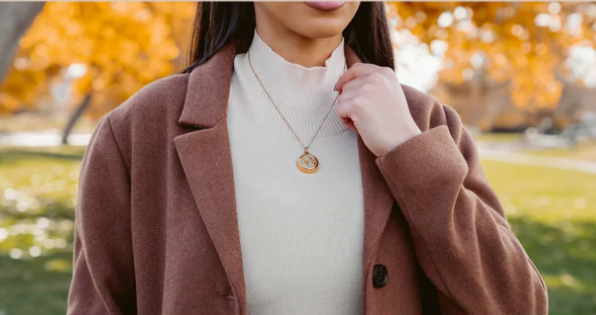 Since 2019, ADT has partnered with Lyft, Uber, DoorDash, and invisaWear to extend the safety of its time-trusted monitoring and innovative technology to users on the go with the goal of helping keep even more people safe.   
Since ADT's services were first made available to Uber, Lyft, DoorDash and invisaWear users, the features have been used on countless occasions to provide critical real-time support during uncomfortable and emergency situations. Below are just a few examples of how the safety features have been used: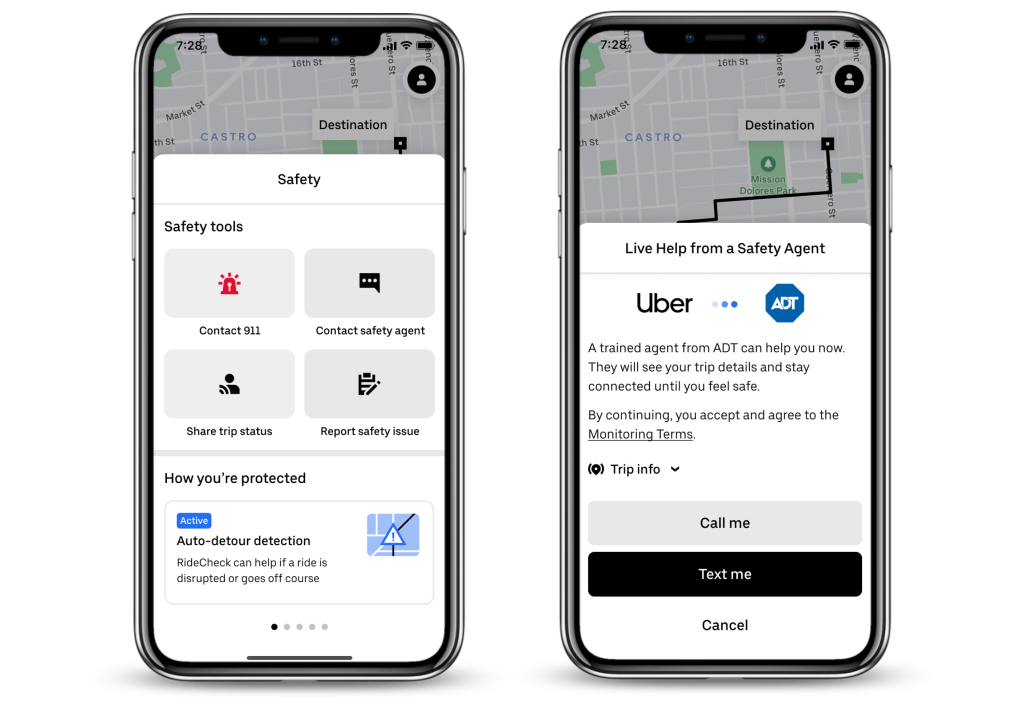 A driver working with Uber was waiting for work in New Mexico when someone started following her, making her feel uncomfortable. She notified ADT through the safety feature in the Uber app and asked the agent to stay with her while she drove home. The driver was previously threatened by an ex and was very frightened by the situation. The kind words of the ADT agent helped to calm her, and she was able to safely get home.  
A driver working with Lyft in California had a flat tire while driving a rental vehicle, so she contacted ADT and asked what to do. It was 12:30 a.m., and she was alone and in an unfamiliar area that made her nervous. An ADT agent was able to assist in providing roadside assistance information to the driver and stayed with her via chat for over an hour, reassuring her that ADT was there to help if needed.  
A driver delivering with DoorDash was delivering food in Arkansas to a customer who was texting her inappropriate messages. The driver alerted ADT and asked that the agent stay on the phone with her as she delivered the food. The agent collected the building and apartment number to ensure that ADT had the location of where she was going. The driver safely dropped the food off and felt safer knowing that she had the help of ADT while she was delivering.  
While going to see a movie in California, a woman using her invisaWear jewelry notified ADT via chat that she was feeling uncomfortable in the theater as a suspicious man wandered around. ADT offered support and stayed in contact with the woman until the man left the theater. The ADT agent then provided the theater's phone number to the customer in case the man returned and reassured the customer that ADT was there for her anytime.  
At ADT, we believe everyone deserves to feel safe, and we look forward to continuing to work with partners such as Uber, Lyft, DoorDash and invisaWear and help empower people to connect and protect what matters most.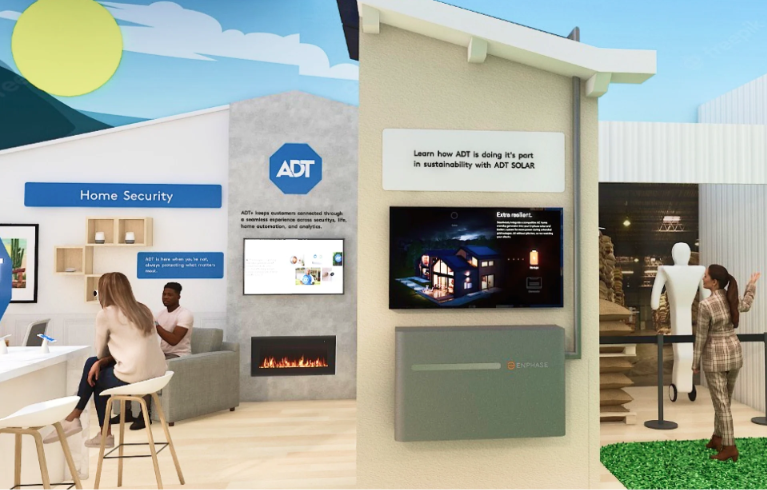 If you are attending CES, you can experience how we're taking safety on the go at the ADT booth. Use the interactive map to find our "Safer City" experience (booth No. 15931, Tech East, Central Hall, Las Vegas Convention Center). Stop by for a tour to learn more about our products and services, grab a cup of coffee, have some fun and more!