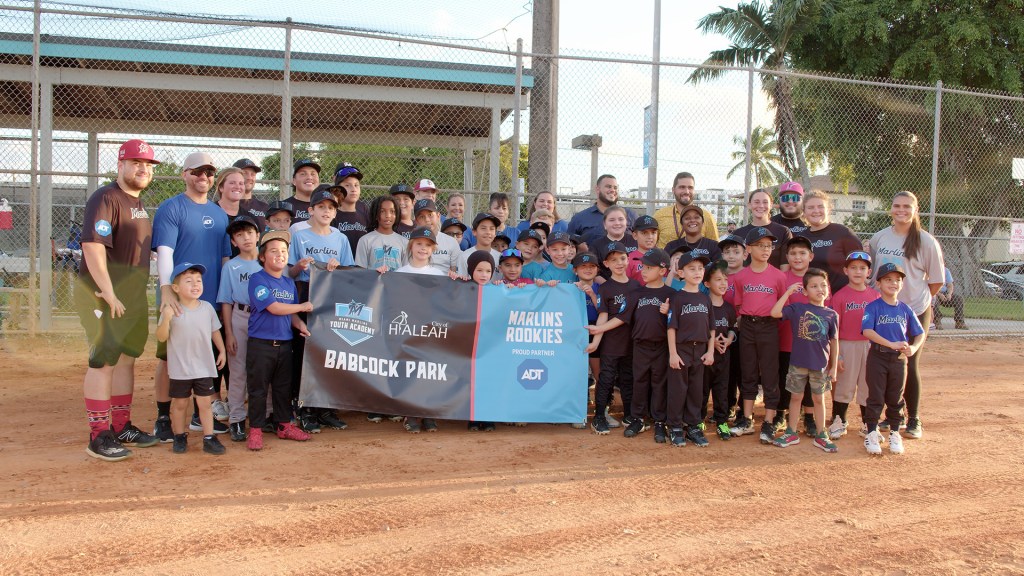 As part of the continued efforts to make a positive impact on children across South Florida, ADT and the Miami Marlins recently offered affordable baseball and softball lessons at the Marlins Youth Academy at Babcock Park, in Hialeah, Florida, through the Marlins Rookies program. Marlins Rookies provides access to these sports for many kids and encourages developing social and emotional competency.
"We're proud to partner with the Marlins to create a safe place for South Florida kids to play baseball and softball and have fun with their loved ones," said DeLu Jackson, ADT Executive Vice President and Chief Marketing Officer. "We look forward to continuing our partnership and delivering on our shared commitment to positively impacting the community."  
Marlins Rookie coaches teach kids ages 5-12 the fundamentals of fielding, hitting, throwing and understanding in-game situations. Young athletes are given full uniforms and gloves. The uniforms feature the same ADT patch that the Miami Marlins sport on their game jerseys.  
Sarah Martin, Senior Director of Marlins Youth Academy and Foundation programs, is excited to see the progress ADT has helped the Marlins achieve.  
"ADT has been a tremendous partner for the Miami Marlins Foundation, joining our commitment to make an impact on the kids from our community. With their support, we can provide children access to play baseball and softball at an affordable cost," Martin said. "We are proud to see the baseball fields of Hialeah filled with future All-Stars!"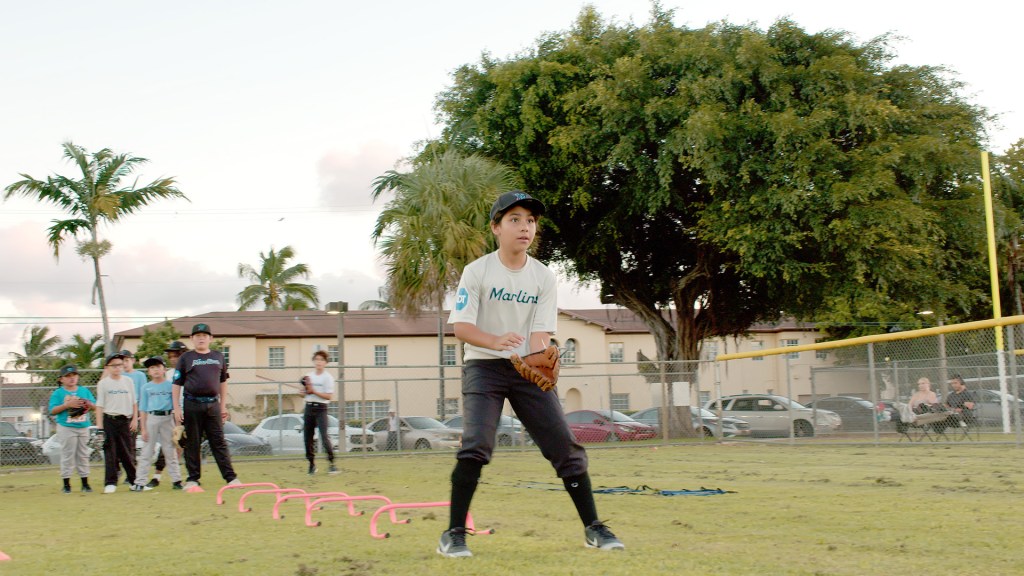 ADT Paralegal MaryJon Donnelly recently volunteered to help with the Marlins Rookies program and said she may have had more fun than the kids.  
"This is my first time volunteering with ADT, and I am having so much fun," Donnelly said. "I think I get more out of it than the children do."  
ADT is committed to helping build safe places in communities and delivering positive impacts. Learn more about the work ADT is doing to help everyone feel safe.