ADT commemorated its founding 149 years ago — on Aug. 14, 1874, in Baltimore — with five celebratory events in its hometown.  
Historical marker unveiled as Baltimore mayor announces ADT Day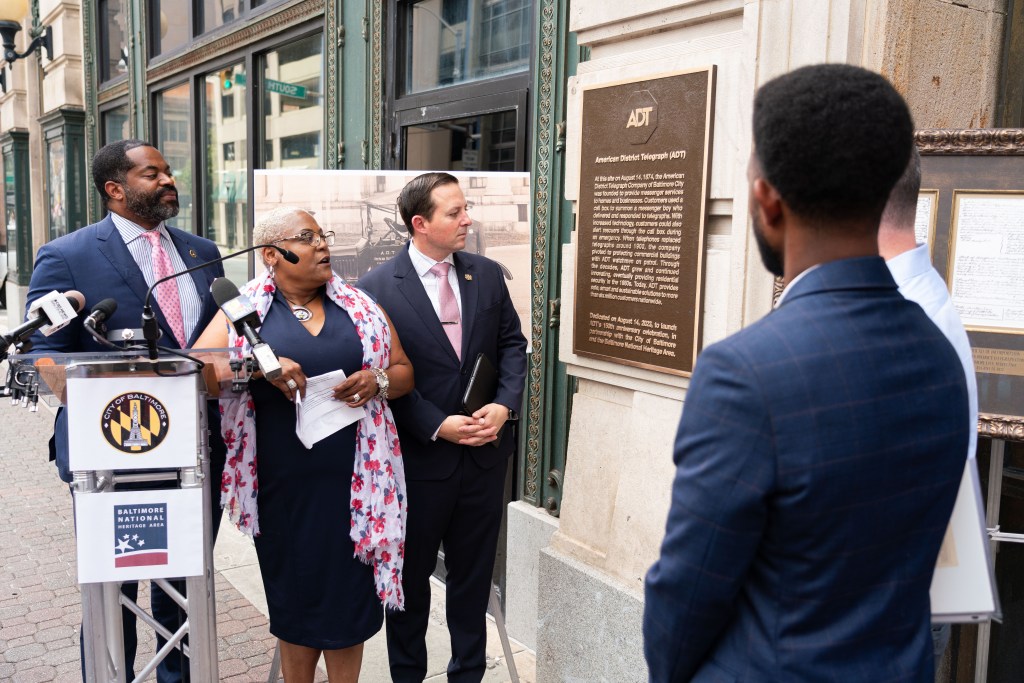 On Aug. 14, 2023, the Baltimore National Heritage Area Association unveiled a historical marker in downtown Baltimore on the site where ADT was founded in 1874. Baltimore Mayor Brandon Scott also announced Aug. 14 as ADT Day in the city during the event.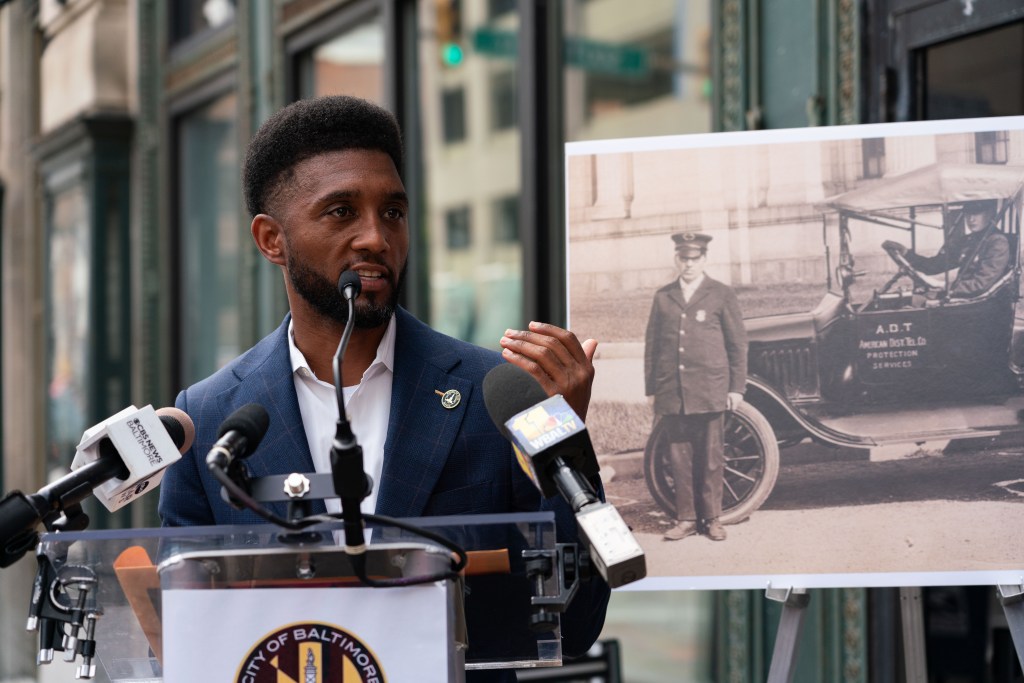 "With ADT Day, Baltimore is honoring one of the great companies built and founded here," Scott said. "After nearly 150 years, ADT continues to serve as a beacon in Baltimore's history and has remained committed to honoring its Baltimore roots. Whether it's their world-class standard of service or their proud history of innovation, Baltimore is proud to call them one of our own, and we are incredibly grateful for their continued support of our city."  
Mayor Scott is an ADT customer and said he admires the company's connection to its Baltimore roots and the continued support it's offering in local communities. 
ADT donates $100,000 to Fight Blight Bmore, employees volunteer at community garden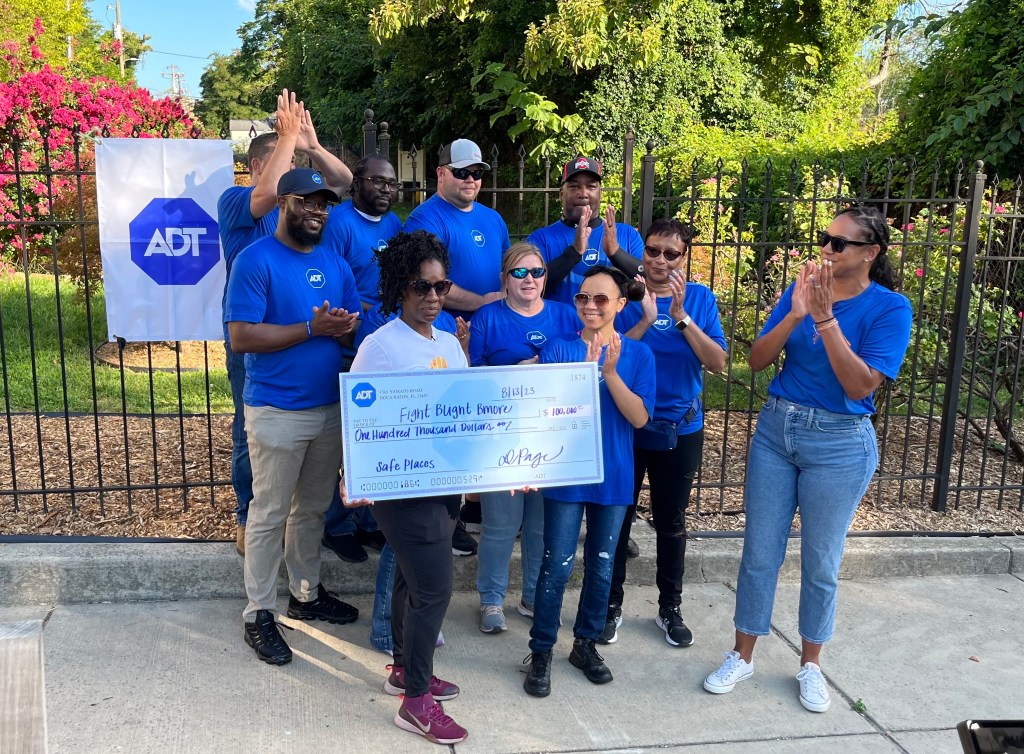 ADT presented Fight Blight Bmore founder and CEO Nneka N'namdi with a $100,000 donation on Aug. 13, 2023. Fight Blight Bmore works to combat the negative effects of Baltimore's 15,000 dilapidated houses. The nonprofit is working to raise area property values without displacing residents.
ADT's donation will help improve Fight Blight Bmore's Hack Hub. The Hack Hub is a tech space that offers area youth Wi-Fi access, 3D printers and entrepreneurial education opportunities.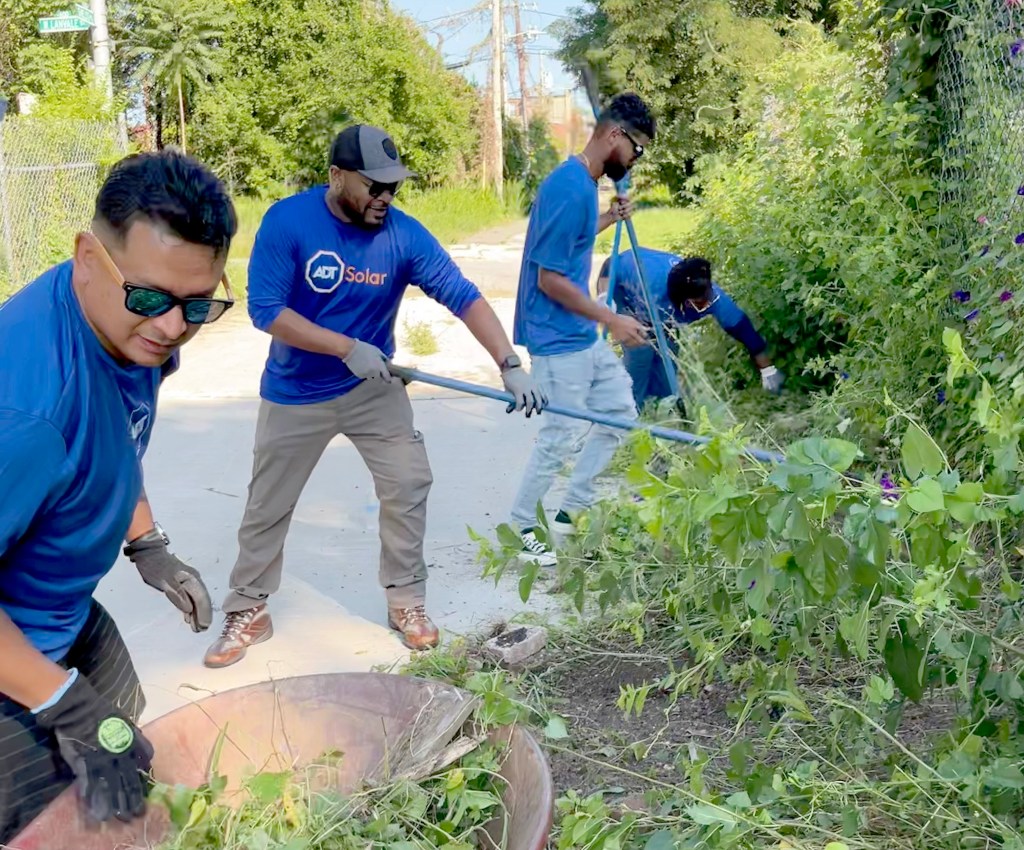 That day, ADT employees also volunteered to improve the building and surrounding area. They installed a donated smart security system and cleaned up two nearby community garden areas. Two newly installed donation boxes will house books and canned goods for community use. The donation boxes were built by students involved in the Requity program, which helps students at Carver Vocational-Technical High School learn trade skills while working on blighted houses.  
ADT partnered with Requity in 2022 and has donated $120,000 to the nonprofit. The partnership also includes an employment pipeline program for ADT and mentorship opportunities.  
ADT is proud of its Baltimore roots and plans to continue supporting nonprofits that help the city and its residents build smart, safe and sustainable lives. 
Other ADT-sponsored events: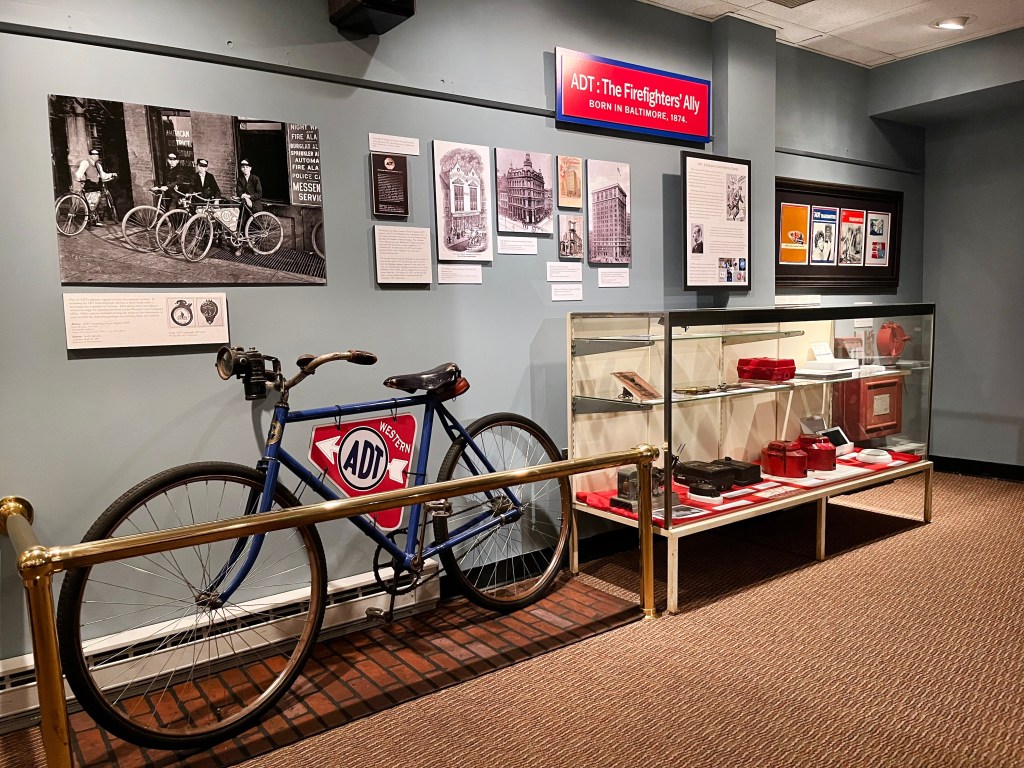 Fire Museum of Maryland opens ADT exhibit: On Aug. 12, 2023, the museum debuted a new display that showcases how ADT innovations have helped keep families and businesses safe since its founding in 1874. The exhibit is displayed in the fifth largest fire museum of the world.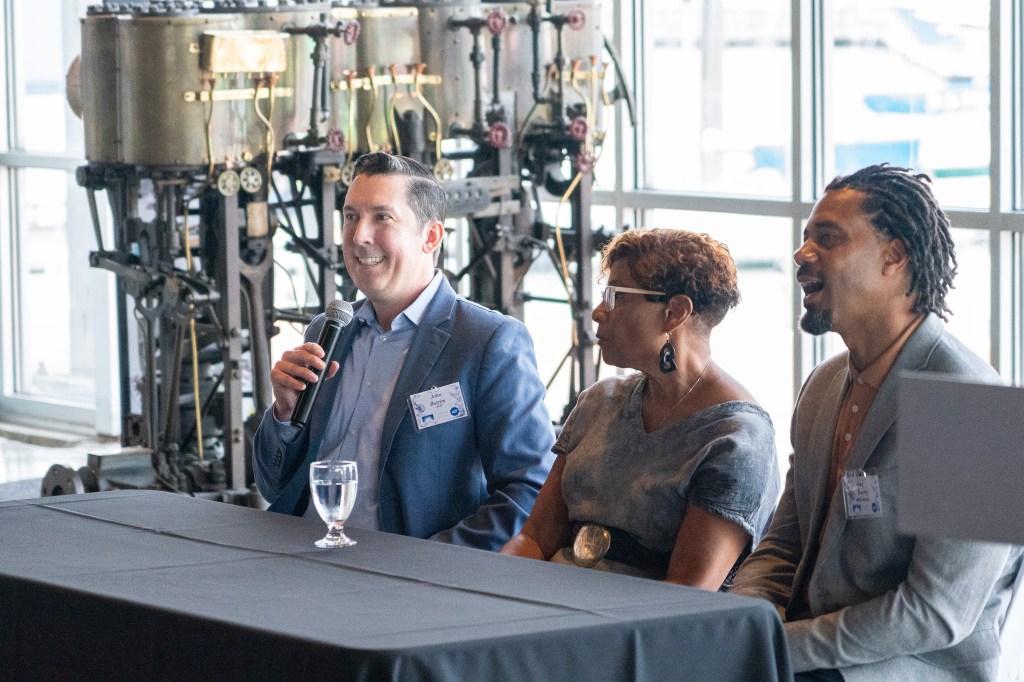 Baltimore Chamber of Commerce and Baltimore Museum of Industry honor ADT with luncheon: The luncheon, held Aug. 14, 2023, featured a discussion on how innovation helps sustain company success. John Butrim, ADT VP of Multifamily, Builder & HOA, participated in the forum. He pointed to how partnerships with businesses such as Google, State Farm, and Ford are mutually beneficial for intermixing innovation.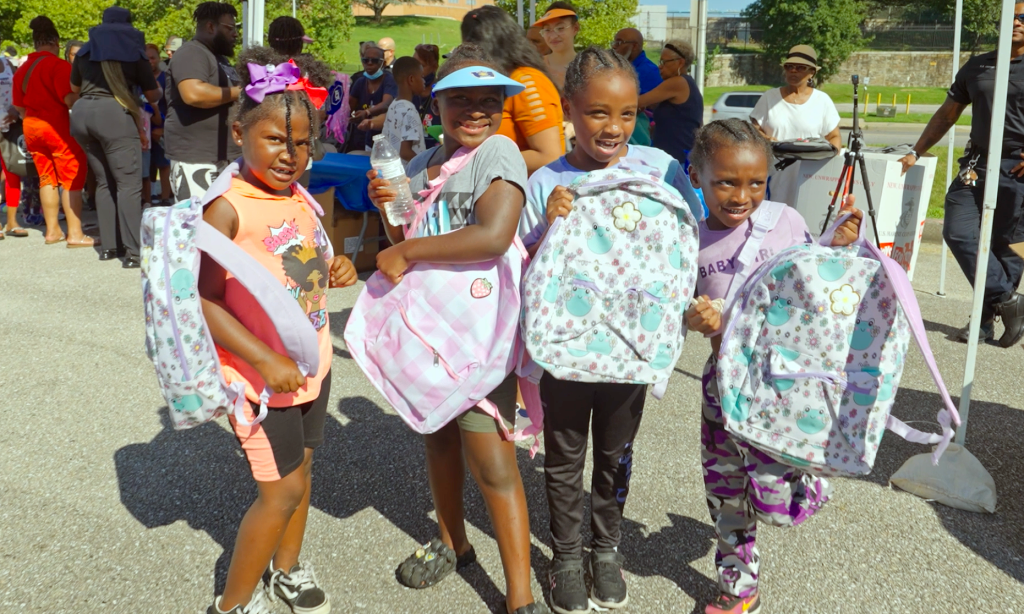 Back to school rally: ADT donated 400 free backpacks, and Solutions Advisors shared how ADT technology can keep students safe before and after school at the event on Aug. 13, 2023. ADT also presented a $20,000 donation to Signal 13, a nonprofit that helps police families with college scholarships and medical support.  
ADT is proud of its Baltimore roots and excited to keep helping people protect and connect with what matters most. Cheers to another 149 years!