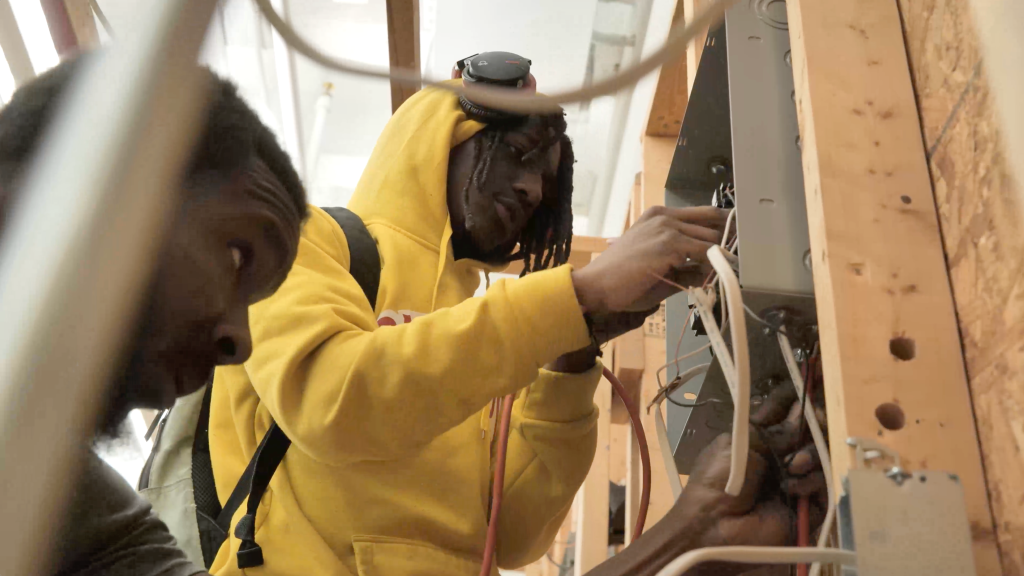 Six months after ADT announced a partnership with the Requity Foundation, a Baltimore-based nonprofit, the community and its students are seeing positive results.  
Late last fall, ADT invested in Requity's vision to help improve the neighborhood around Baltimore's Carver Vocational-Technical High School. Requity, a three-year-old nonprofit, converts neglected structures into energy-efficient and affordable housing while advancing student trade skills. 
Two students, Ajaughn Vidal and Rasheed Higgins, are graduating this June and have already accepted job offers at Baltimore Gas and Electric.  
Vidal, a native of Jamaica, was looking for a summer job and decided to learn more about the opportunities Requity offered. "I knocked on the door and told (Requity Founder and Executive Director) Mike Rosenband that I wanted to join this program," he said. "That is how I started."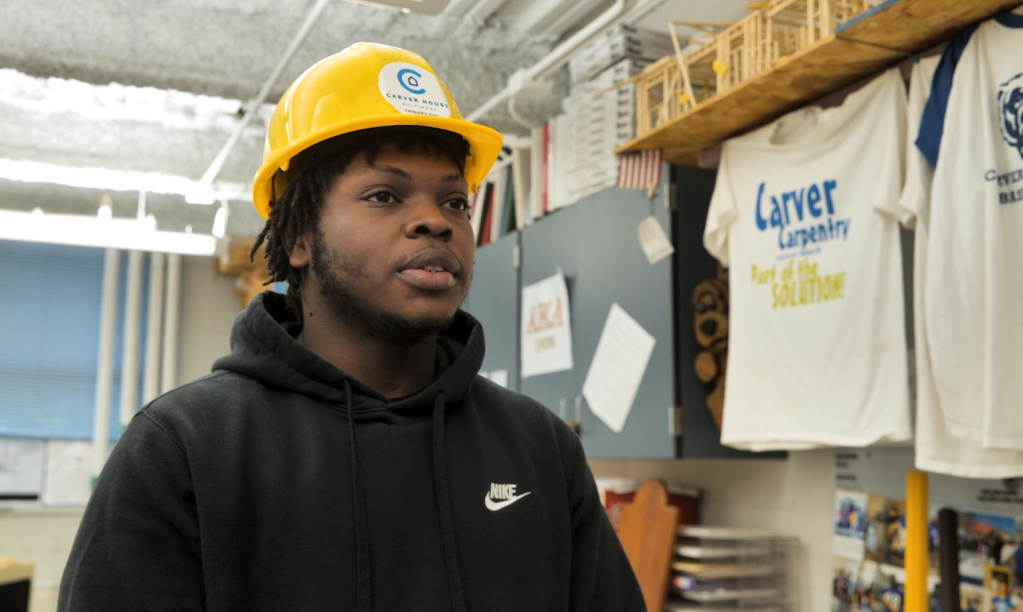 Vidal's desire for a summer job helped him grow confidence in speaking, find connections and learn the skills needed to earn a BGE job offer.  
"I was more laidback before the program," he said. "I was not good with communication skills. I am improving. I'm not there yet, where I want to be, but I'm improving. I didn't want to talk and leave my comfort zone. Being here and not fitting in makes you feel like an outsider."  
Vidal feels like an insider now. His budding confidence and leadership can be seen when he talks and works with classmates.  
Higgins, also a senior, found an opportunity with Requity, which allows students to work on various trade skills such as masonry, carpentry and electrical. The students practice the skills they learn at Carver Vo-Tech on the Carver House, a damaged and abandoned row house Requity is rebuilding.  
Higgins sees how those skills are developing future opportunities for his professional career path.  
"The skills that I am picking up here will just gradually grow as I get older and pick up more. I'm just learning more and more to get me further and further in any direction I go," he said.  
Rosenband believes ADT's spring workshop helped Higgins and Vidal land their new jobs. ADT managers hosted the workshop, focusing on interview skills and troubleshooting for half a day at one of the company's Baltimore offices.  
"They will both attribute their experiences with Requity and working with the ADT folks as playing a big role in that," Rosenband said.  
ADT originally gifted Requity $100,000 in cash and $30,000 worth of in-kind company goods in 2022. Now, ADT plans to keep helping Requity develop mentoring and career opportunities for Carver Vo-Tech students.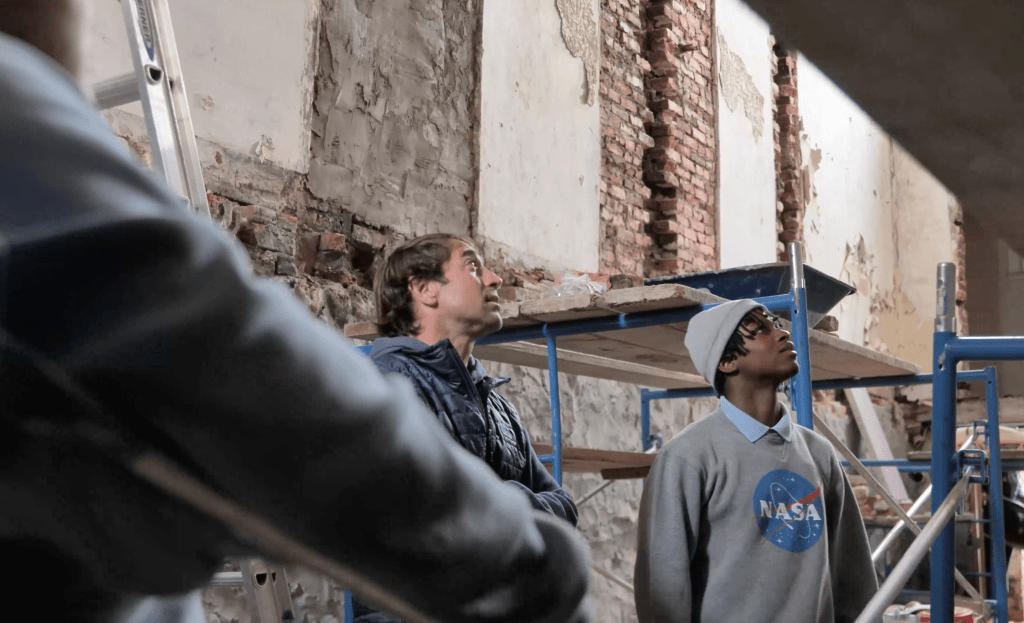 Related
Since last fall, ADT has gifted $120,000 to Requity, a nonprofit based in Baltimore that helps high school students develop their trade skills. But that was only the beginning of this important partnership and Requity's work in the city. Read more.  
ADT General Manager Jeff Barbour, whose Mid-Atlantic Area territory includes Baltimore, helped lead the interview skills and troubleshooting workshop. He believes the workshops help students succeed, and says his team is committed to helping students develop these skills.
"Mentorship has been extremely important for us," he said. "All the managers I have engaged in this process have personally owned it. If I hadn't had a mentor program, I couldn't have gotten where I am today. 
"I've taken that same thing and am trying to pay it forward — engaging the local students here in the Baltimore community. We are making sure they have a pathway to get through by having all the job skills and qualifications they will need to succeed in our business."  
ADT is helping Requity enhance opportunities for Carver students, and the impact is taking effect. Vidal isn't shy about the influence on his life.  
"It has been good having somebody who motivates you, believes in you and wants you to do better for yourself. Not only to please them, but also better for yourself," Vidal said.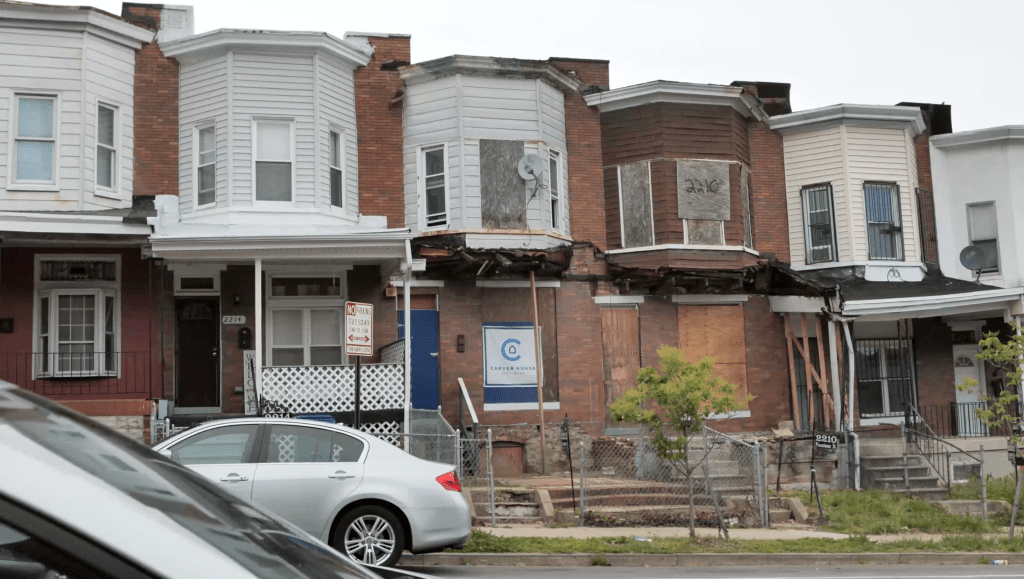 Requity students recognize the opportunity and are thankful for it. Vidal and Higgins are graduating, but other students like Shawn White are coming back and are ready for the opportunity ahead.  
"The fact that I get an opportunity to show my talent, build brick in a house that will maybe someday be lived in, is a great opportunity for me and other students," White said. "I like the fact that they allowed us to be able to do this. Not so many people get an opportunity to do this."  
Requity is a nonprofit founded three years ago and has partnered with ADT since November 2022. ADT was established in Baltimore and is committed to positively impacting all communities it operates in. ADT Safe Places aims to create safer, smarter and more sustainable communities.
ADT will celebrate its 150th anniversary in 2024 in its founding city of Baltimore.