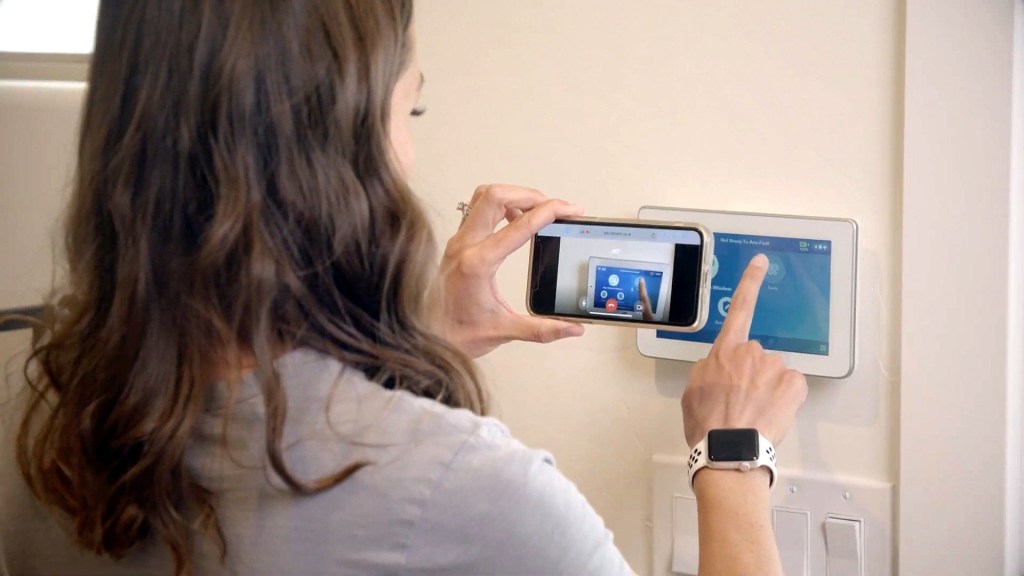 Customers have told us over and over that they love ADT's Virtual Assistance Program. They're also showing their love: As of Nov. 15, ADT has scheduled more than one million Virtual Assistance appointments since the program's launch last year. And more than 40% of ADT's service requests are now virtual.
ADT Virtual Assistance is designed for customers who prefer to replace or add smart home security devices to their existing ADT systems or troubleshoot device issues themselves with remote video guidance provided by ADT technical specialists. Appointments are conducted using the customer's smartphone, allowing the trained specialists to hold a two-way video conversation with the customer to guide them through more common tasks without having to schedule an in-home visit.
"We are striving every day to provide excellent customer service, and we are listening to our customers so we can really understand their specific needs when thinking about Virtual Assistance," said Jesse Coomber, ADT's Vice President, Operations. 
Along with helping to save customers time and money, Virtual Assistance has also made a positive environmental impact thanks to fewer vehicle trips. It also provides work flexibility for the Virtual Assistance Specialists.
"We hit the million-appointment mark for Virtual Assistance, which is a significant milestone and testament to the success of this program. Customers are embracing the greater flexibility, convenience and opportunities Virtual Assistance provides," said Ben Clark, ADT's Director, Virtual Product Support.