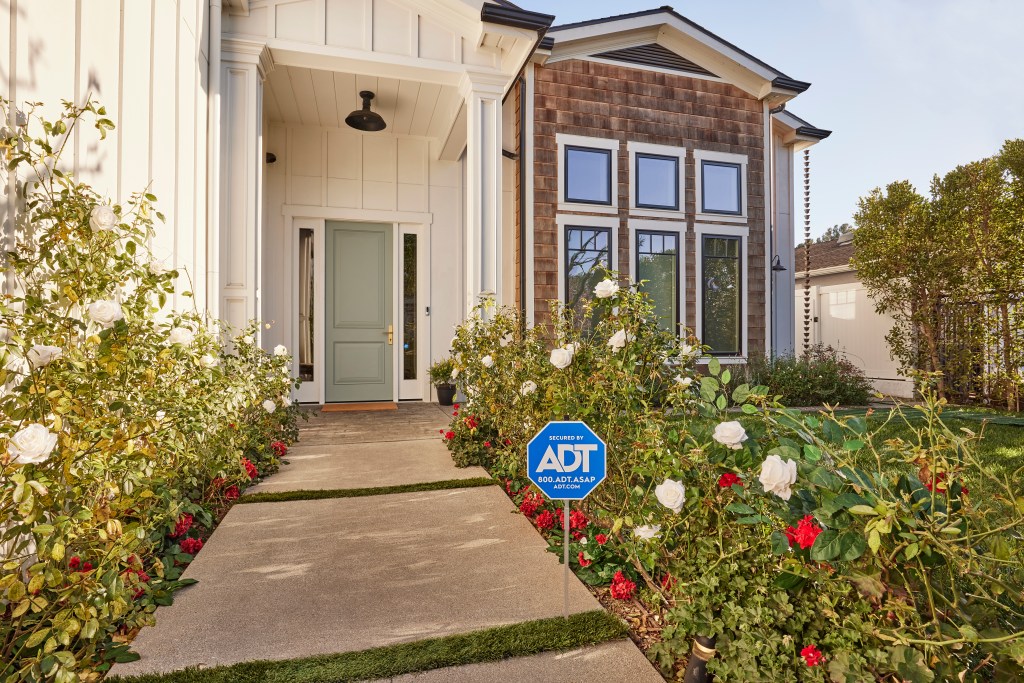 Many of us know the feeling of thumbing through our phone, trying to remember which app controls which smart device. The new ADT+ app aims to change that by housing all of your smart home technology in one easy-to-use app.  
With that struggle solved, you can move on to the fun part: maximizing your smart home for safety and convenience. Here are some ideas for getting the most from your ADT+ system. If you're going to CES, you can experience the app for yourself, as well as our other innovations for safety at home and on the go, at the ADT booth.
The ADT+ app will first launch for new self-setup customers in February, and expand to current customers and new professionally installed customers later in 2023.
Set up helpful routines
Customers can use the ADT+ app to create automations and routines for their smart home. Raya Sevilla, ADT's Chief Technology Officer, uses automations to secure and arm her ADT smart security system at night.  
"At midnight, I have a routine that locks down my house," Sevilla said. "It pretty much runs like magic. At midnight it locks all my doors, closes the garage door in case I forget to close it. It locks down my house and arms my system."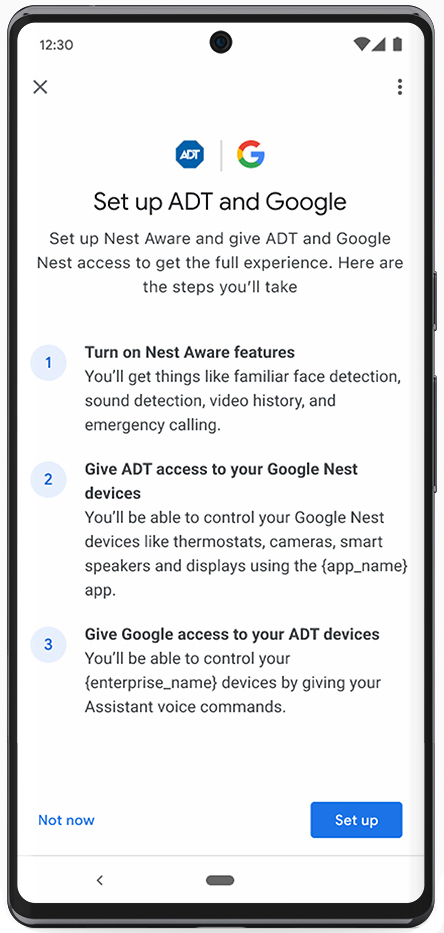 DIY installation
With ADT+, you can now install and set up your smart home security system yourself. Order your system online or over the phone and it will be shipped directly to you. The system will include step-by-step installation instructions, and if you need help, you can connect remotely via video with a trained ADT Virtual Assistance specialist for troubleshooting.
Once the system is set up, you can add compatible Google Nest devices, such as the Nest Doorbell, to your ADT+ system at any time, with a similarly simple process. 
Customize your system
Speaking of devices, you can choose from an array of ADT smart home products to customize your smart home system, including a base, keypad, motion sensors, door and window sensors, smart bulbs, smart locks, smoke/carbon monoxide detectors and compatible Google Nest Cams, Doorbell and Thermostats. You can have as many or as few compatible devices connected to your system as you want. 
Later in 2023, when we integrate Matter into our customer experience, users will be able to include other popular smart home products into their ADT+ system for simple, secure and reliable interoperability.  
Get smart about locks 
Adding smart locks to the ADT+ app allows you to unlock your doors from virtually anywhere. Allow access when you aren't home for visitors or repair people. Smart locks can also be programmed to automatically lock after 30 seconds, minimizing the chance of accidentally leaving a door unlocked.  
Control your lighting  
You can control your lighting through the ADT+ app in a variety of ways. With ADT smart light bulbs, you can turn lights off or on with the ADT+ app. When Matter integration is added later in 2023, customers will be able to control any compatible bulbs with the app. 
You can also dim your lights through the app. Yes, even lights without a dimmer. Automations can also be set up — for example, you can program the lights to turn on if the smoke detector is triggered.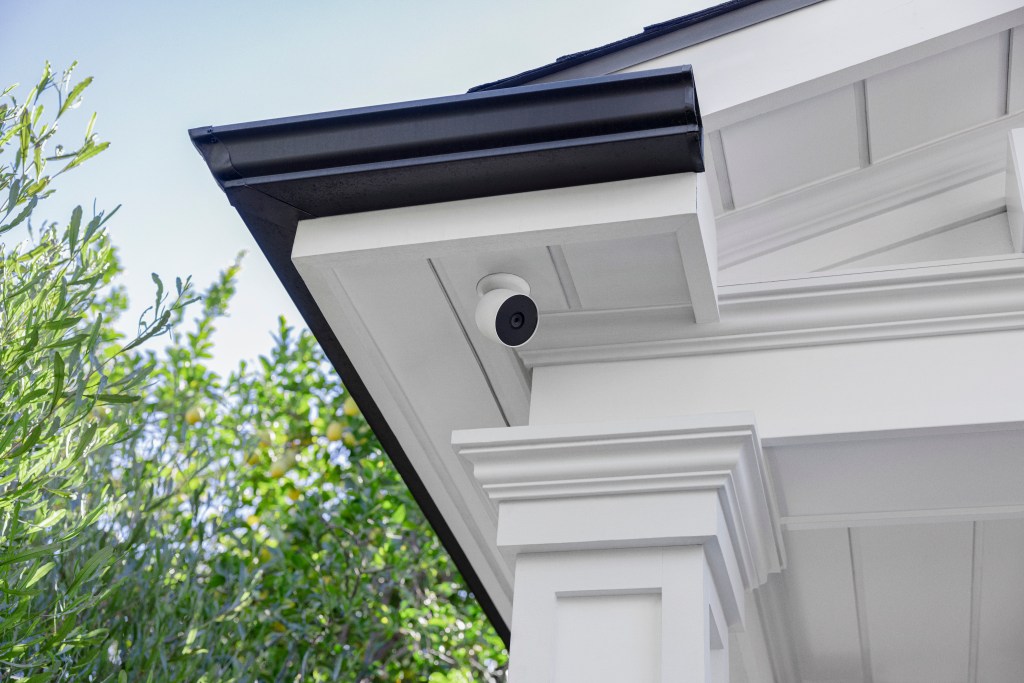 Add smarts with Google 
Compatible Google Nest Cams, Doorbell and Thermostats can be integrated with the ADT+ app to give you even more confidence and security in your smart home. 
Nest Cams give you an extra eye on the inside and outside of your house. The cameras can tell the difference between people, vehicles and animals to help give you more information about what is being captured via your camera. 
The Nest Doorbell and Cams also allow you to set personalized activity zones. When activity happens in one of these zones, a notification is sent to you through the ADT+ app and you can view the area and speak through the camera speaker.  
The Nest Doorbell makes it easier to watch the front door for packages. You can create prerecorded messages like "just leave it by the door" for delivery drivers or a message like "come on in" when hosting visitors. 
Other Nest devices, such as the Nest Thermostat, can be connected to the ADT+ app, allowing you to use voice commands or the app to control your home temperature.