At ADT, we're always looking for ways to provide our more than six million customers with a premium experience. That's especially true when it comes to helping install and troubleshoot our residential security systems.
Our new ADT Virtual Assistance program is a great example. Many customers can now connect remotely via video with a trained ADT technical specialist to get troubleshooting help – and no longer require an in-person technician visit. Most of our customers tell us they appreciate this convenient, do-it-yourself  service option (with a little virtual video help from ADT).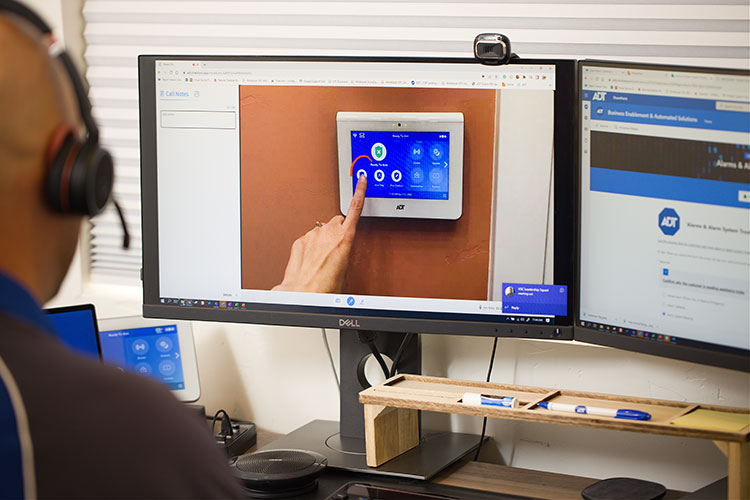 Later this month, we are expanding Virtual Assistance to include installation. Customers will have even more options to get customized assistance on their own terms. And, for ADT Virtual Assistance appointments, we waive the site assessment fee typically required for in-home technician visits. Of course, if a customer requires an in-person visit from one of our professional technicians, that is always an option.
What is ADT Virtual Assistance?
ADT Virtual Assistance is designed for customers who prefer to replace or add smart home security devices to their existing ADT systems or troubleshoot device issues themselves with remote video guidance provided by ADT technical specialists.
Is ADT Virtual Assistance available now?
ADT Virtual Assistance appointments for troubleshooting are available now.
How does ADT Virtual Assistance work?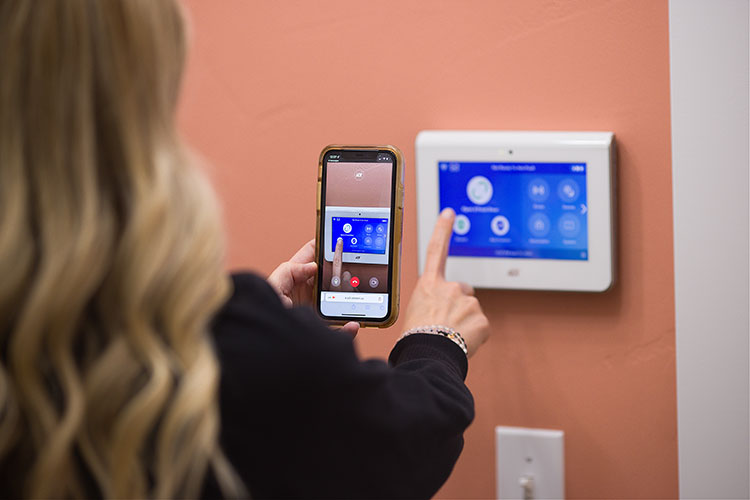 The process is simple:
A customer schedules a service visit by calling 800-521-1734
At the scheduled virtual visit time, a specially trained ADT specialist sends the customer a link to stream the install or troubleshooting session
The customer opens the link and uses a smartphone camera to provide visibility to the ADT technical specialist
The specialist can help customers troubleshoot and install following step-by-step instructions using their voice, programming applications, and video with an on-screen pointer and highlighter tools
While virtual installation help is available for most ADT systems, some limitations do apply.
What are other benefits of ADT Virtual Assistance?
ADT Virtual Assistance offers added benefit for our customers:
More flexible scheduling options: ADT Virtual Assistance only requires a 30-minute time window and can often be booked the same day. Expanded service time windows from 8 a.m. to 11 p.m. ET, Monday-Saturday and 8 a.m. to 6 p.m. ET, Sunday provide more options for customers to schedule a virtual appointment.
Customer savings: With ADT Virtual Assistance, ADT waives the site assessment fee typically required for in-home technician visits.
Improved customer know-how: By operating virtually alongside an ADT specialist, customers will learn more about the full capabilities of their ADT system.