Solar Power World, a leading solar industry publication, has recognized ADT Solar for its efforts to expand the U.S. residential solar and storage market.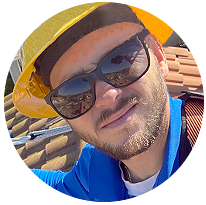 ADT Solar took the No. 2 spot on the outlet's Top Residential Solar Contractors list, which recognizes the work of solar installers in the United States. It also recognized ADT Solar Regional Foreman Joseph Silver as the 2023 Top Solar Installer.  
"ADT is proud to be part of the drive to bring more renewable and sustainable energy to consumers," said Jamie Haenggi, ADT Executive Vice President, Solar. "Choosing the right rooftop solar provider is an important decision for a homeowner, and our focus has been ensuring our end-to-end process delivers on the ADT brand, which has stood for trust, quality and peace of mind for nearly 150 years." 
Solar Power World annually ranks solar firms in the utility, commercial and residential markets by kilowatts installed. It recognized Silver for his strong work ethic, writing that he shares his expert knowledge and goes "out of his way to make homeowners feel confident and knowledgeable about their new installations, walking them through every step of the process, from pre-install to monitoring." 
The United States reported its strongest first quarter ever in Q1 2023 for solar panels installed, and industry analysts expect the solar market to triple in size over the next five years. The industry will stay busy, and companies on the Top Solar Contractors List will be the ones with their boots on the ground — or roof. 
ADT Solar employs more than 2,000 team members who installed 193 megawatts of solar power in 2022. Since its founding in 2007, the company has installed 533 megawatts of solar.