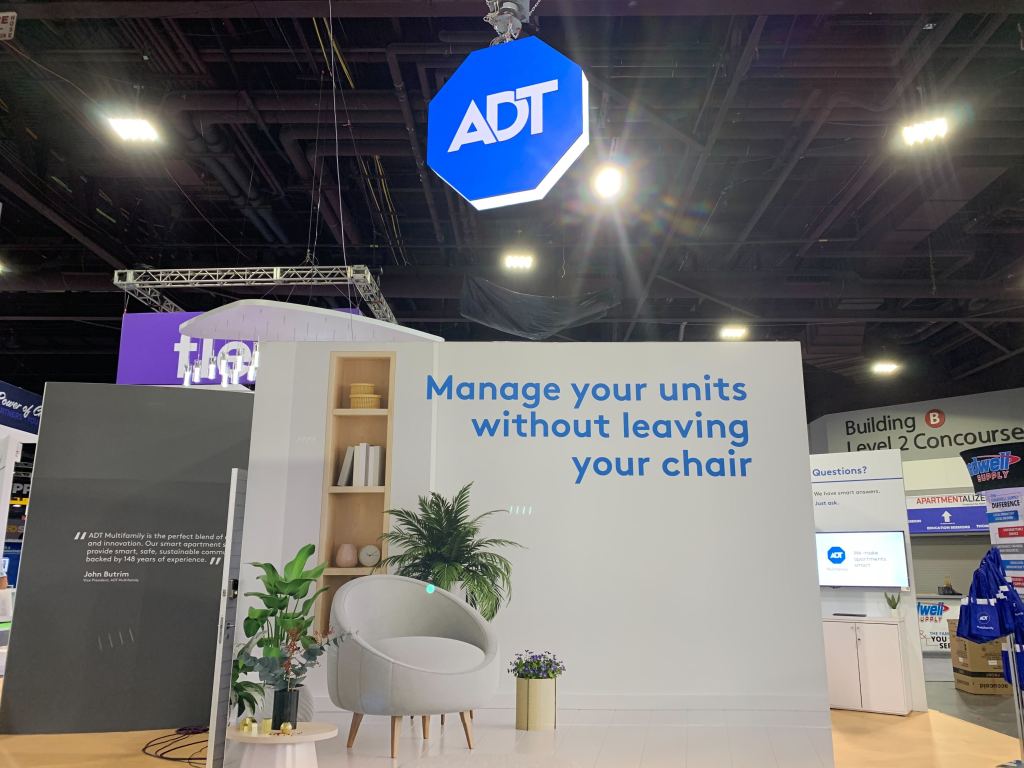 Managing dozens or even hundreds of units in multiple locations becomes easier when they're all connected and accessible in one place — especially when that one place is your phone.
ADT Multifamily is on site at Apartmentalize in booth #2609, demonstrating how it makes apartments and property management smart. Apartmentalize is a tradeshow presented by the National Apartment Association each year, bringing the rental housing industry together to connect, share ideas and find solutions.
New from ADT Multifamily is on-the-go protection, providing personal safety for staff and residents no matter where they are. If they feel unsafe, staff and residents can press a button in ADT's multifamily app, IOTAS, to be connected with an ADT agent. The app integrates with all major property management software.
ADT Multifamily's solutions provide a single source for security and smart home system design, installation, monitoring and maintenance, giving property managers more freedom to focus on caring for their properties and residents. ADT's systems work from a centralized hub, with the ability to do everything from controlling thermostats in empty units to changing lock codes when someone moves out — right from a smartphone. Security and smart home systems provide powerful leasing tools that help increase occupancy, potentially add revenue monthly and enhance property values long-term.
Visit adt.com/multifamilysolutions to learn more.