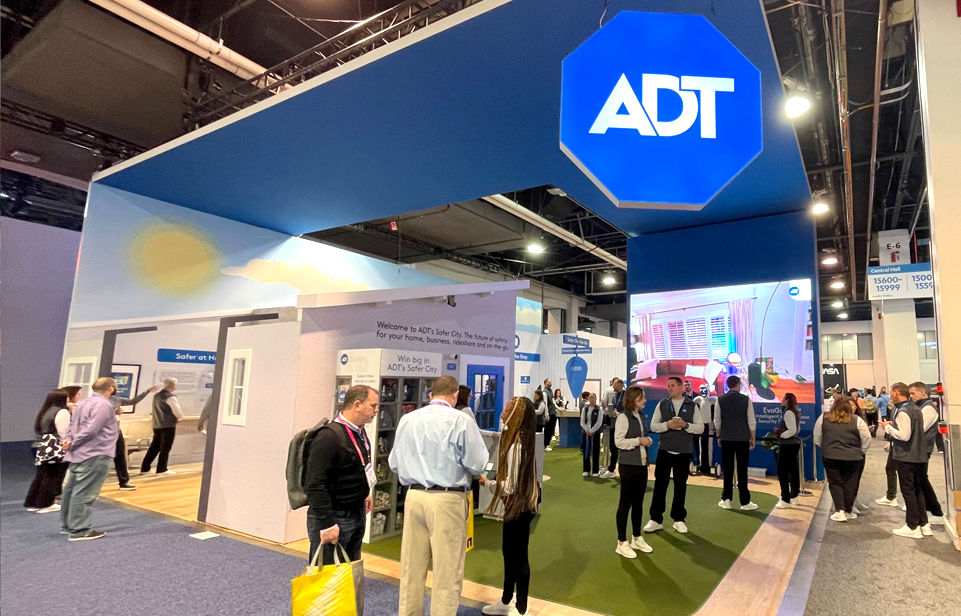 ADT introduced new innovations in safety for home, mobile and commercial applications at CES 2023 that showcase how the company connects and protects more people — virtually anywhere they go.    
"Our need for safety has only grown in importance, and the way consumers want it has evolved," said ADT's Chief Technology Officer Raya Sevilla. "ADT's Safer City demonstrates how ADT can be an active, helpful and thoughtful guardian inside your smart home and beyond."   
ADT+ app
Visitors to ADT's Safer City-themed booth (15931) are immersed in safe, smart and sustainable scenarios that bring to life ADT's innovative offerings, unrivaled safety and premium experience. There, visitors will experience the ADT+ app, which will be available in February. With it, ADT customers will be able to easily access and control their ADT devices, including a base, keypad, motion sensors, door and window sensors, smart bulbs, smart locks, smoke/carbon monoxide detectors and compatible Google Nest Cams, Doorbell and Thermostats, through an intuitive app experience.
The new ADT+ app represents a historic shift in home security and beyond, empowering DIY customers in their self-setup and seamlessly integrating multiple smart devices with professional monitoring and proactive mobile alert capabilities.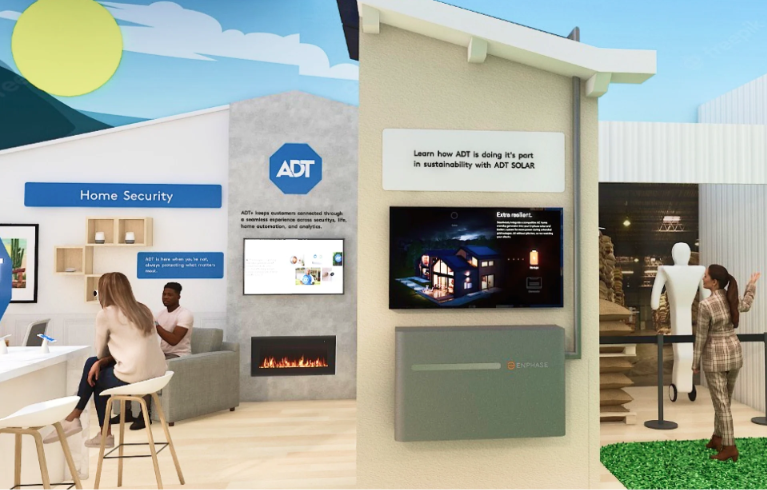 If you are attending CES, you can experience ADT+ and our other innovations at the ADT booth. Use the interactive map to find our "Safer City" experience (booth No. 15931, Tech East, Central Hall, Las Vegas Convention Center). Stop by for a tour to learn more about our products and services, grab a cup of coffee, have some fun and more!
ADT Solar
ADT Solar will demonstrate how resiliency and sustainability are key components of today's smart home environment. Visitors to the Safer City booth will discover that solar can power ever-more-sophisticated smart homes. Our smart home area features a prototype of how we imagine solar connectivity being integrated into ADT+ to help customers monitor solar power use, identify potential energy cost savings and more. Read more about this integration from Jamie Haenggi, President of ADT Solar.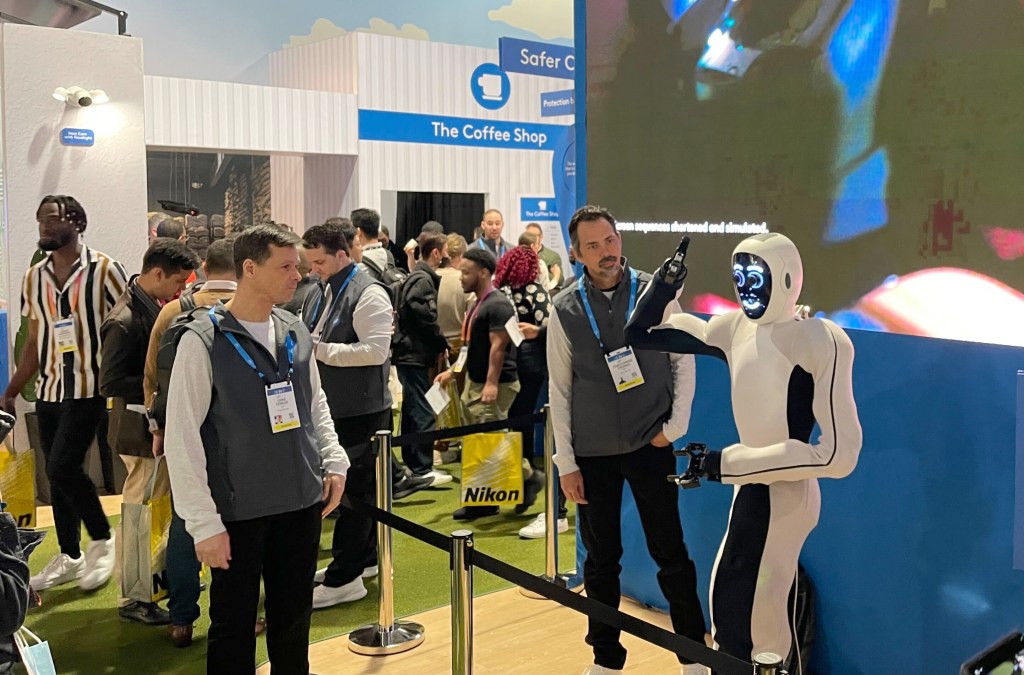 ADT Commercial
ADT Commercial will showcase its innovative solutions for facilities, including the launch of the EvoGuard brand. This new suite of intelligent autonomous guarding solutions and services is aimed at helping to cost-effectively enhance corporate security programs, while responding to high turnover rates and ongoing labor shortages in the guarding market. The solutions, including humanoid robots by Halodi Robotics and autonomous indoor drones by Indoor Robotics, are targeted for commercialization this year and will be specifically tailored for enterprise-level and high-security environments.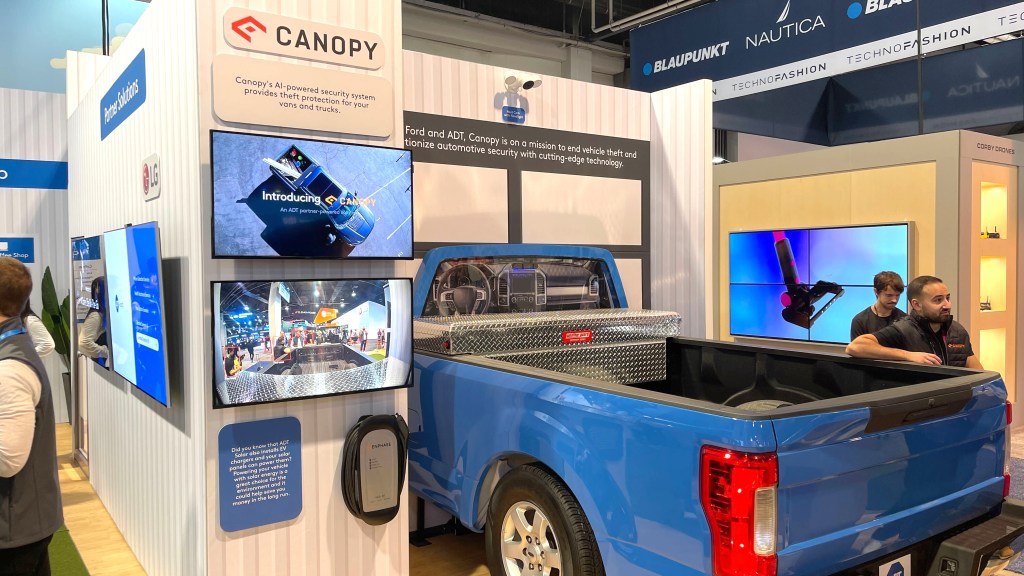 Partnerships
Additionally, the Safer City experience will highlight how ADT is collaborating with innovative companies like Google, Canopy, Uber, Lyft, DoorDash and others to protect consumers where it matters most:  
ADT's Safer City experience also connects to the theme of CES 2023: Human Security for All, which will shine a spotlight on how technology helps people tackle the world's most pressing problems.  
About ADT  
ADT provides safe, smart and sustainable solutions for people, homes and businesses. Through innovative offerings, unrivaled safety and a premium customer experience, all delivered by the largest network of smart home security and rooftop solar professionals in the U.S., we empower people to connect and protect what matters most. For more information, visit adt.com.