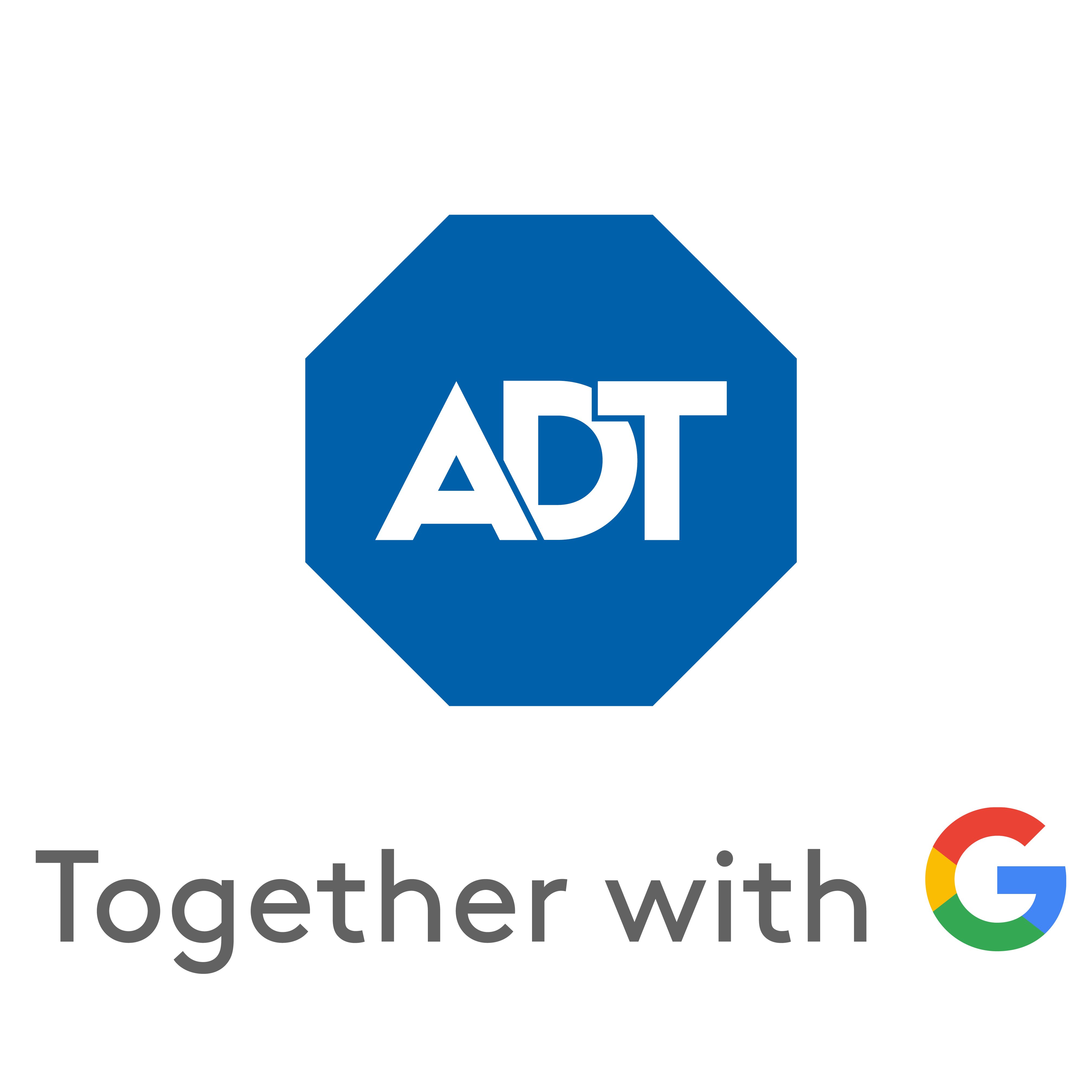 Today marks a milestone in ADT's long-term partnership with Google to create the next generation of smart home security solutions.  
Building on the success of the Google Nest Doorbell integration in January, ADT will now sell, install and service the indoor Google Nest Cam, outdoor Nest Cam, Nest Cam with floodlight, Nest Wifi and Thermostats, plus Nest speakers and displays. The partnership combines the helpfulness of Google Nest devices with ADT's trusted security, professional installation and monitoring service. 
Adding Google Nest devices to an ADT-protected home is quick and easy  
New and current ADT customers have the option to order Nest devices directly through ADT, have them professionally installed in their homes and begin streamlined Nest Aware billing through ADT. And, current customers can also opt to use ADT's new ADT Virtual Assistance platform to add select Nest devices to their ADT system themselves with support from a virtual ADT specialist.  
Check out these Nest features to help you build out your smart home system:   
Let ADT's smart home pros add Google Nest cameras to your home  
Now ADT customers have more reasons to celebrate with the availability of the Google Nest camera lineup and professional installation and setup from ADT smart home pros. ADT customers can now keep an eye on their home from virtually anywhere with indoor, outdoor, floodlight and doorbell cameras with the Google Home app, or check in around the house with a Nest Hub or Nest Hub Max, also available with professional installation and setup through ADT.   
Indoor Nest Cam and Outdoor Nest Cam
Built-in intelligent alerts can tell the difference between a person, an animal, a vehicle or, with the Nest Doorbell, even a package!  
Know what's happening at home 24/7 with live video, so you can check in from virtually anywhere. HDR helps you see details in bright, high-contrast sunlight and night vision gives you a clear picture in low light and darkness. Plus, built-in two-way talk lets you communicate through the cameras from virtually anywhere, whether you're checking in on a pet or welcoming your kids home from school.  
If your Wi-Fi goes down, Nest Cam will automatically store up to one hour of recorded events in its local memory. When things are up and running again, you'll be able to see exactly what happened.  
If you miss a notification or other event, Nest Aware lets you go back and see what happened with 30 days of event video history. With Nest Aware Plus, you'll get 60 days of event video history and 10 days of continuous 24/7 video history with a compatible device.  
Set Activity Zones to define specific areas and get notified when something happens there, so you only get alerted about things that are important to you.  
Nest Cam uses encrypted video, two-step verification and enhanced security through your Google Account to help protect your family's privacy. And a green LED light lets you know when the camera is processing or streaming video.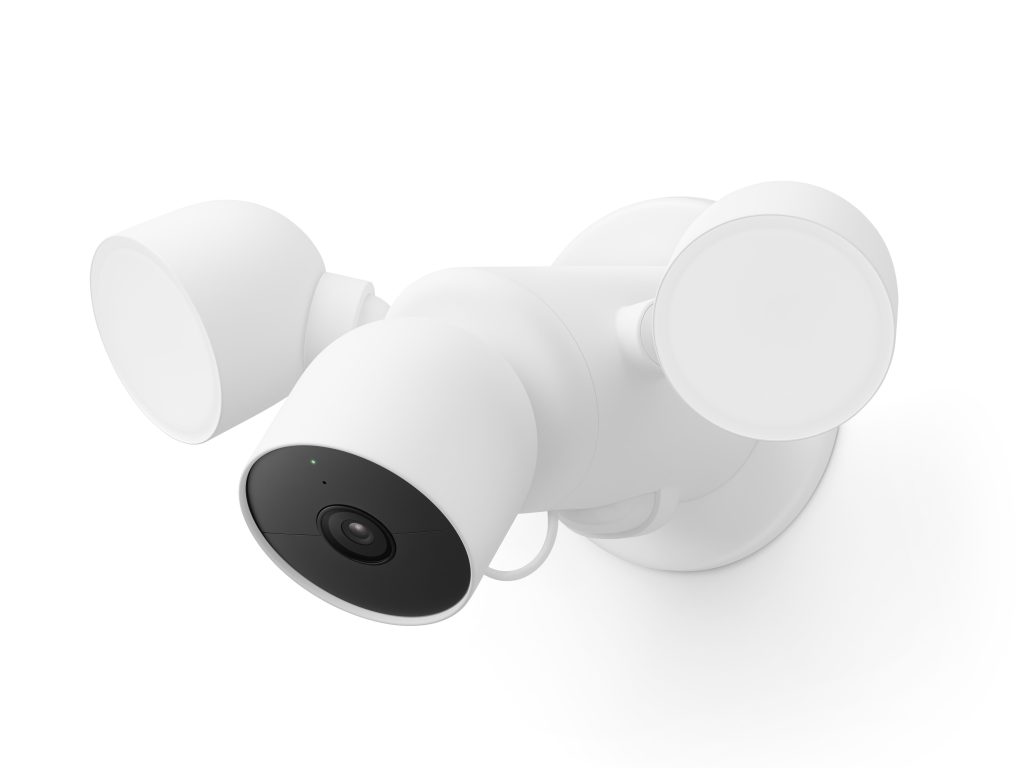 Nest Cam with floodlight has LED lights and 180° motion detection, so virtually nothing will go undetected. It can automatically turn on the lights when it senses motion and send you an alert if it doesn't recognize a visitor.  
You can even customize your lights to turn on for specific types of activity, so they're only triggered when the camera detects important activity like an animal, person or vehicle.  
With brightness flexibility, you can also decide how bright or dim the lights should be for different times of the day or night to illuminate the driveway, garage, alley or back porch, and review footage to see who or what triggered the lights with your included Nest Aware subscription.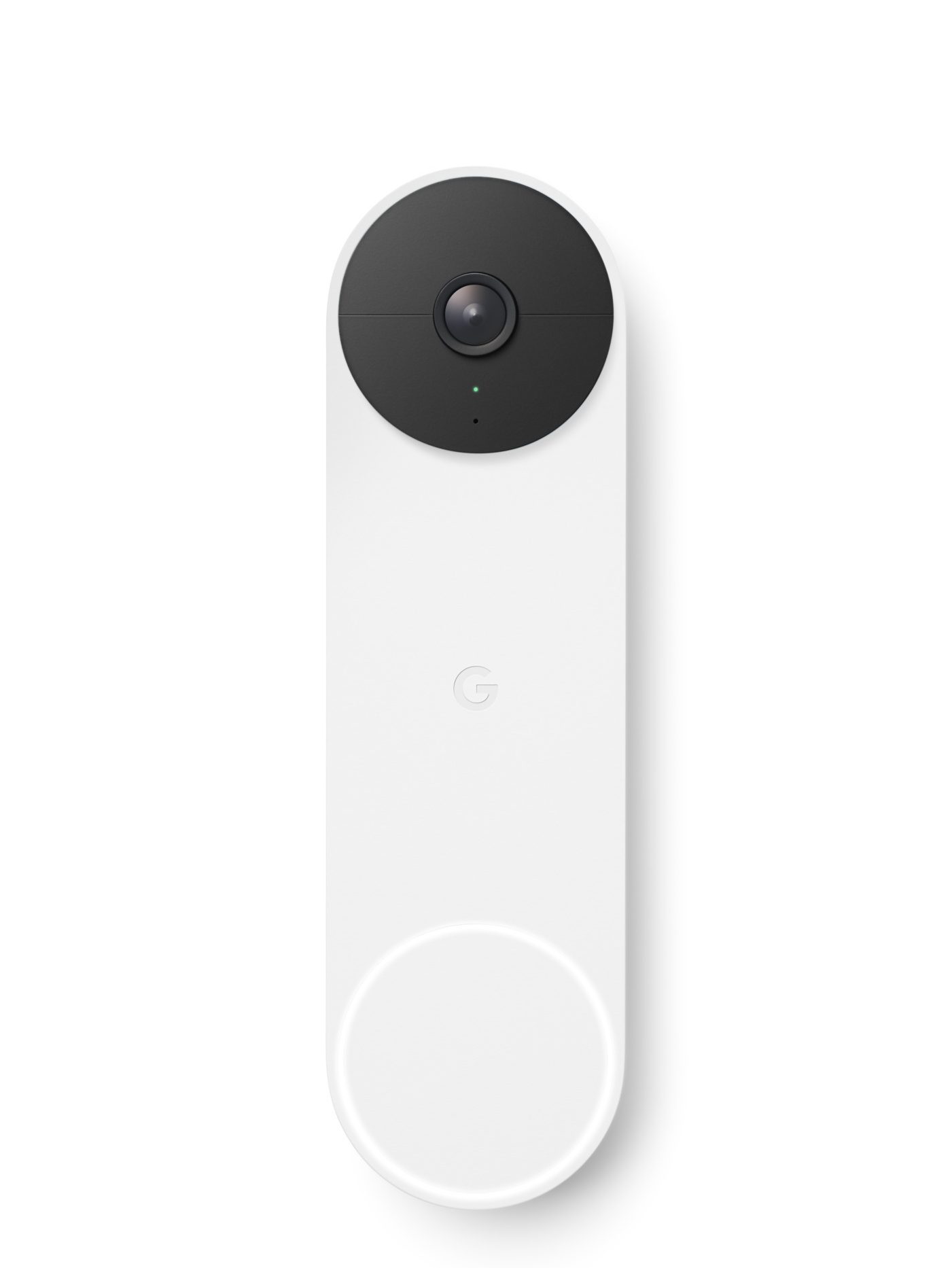 The Nest Doorbell is designed with a taller field of view so you can see people from head to toe, as well as packages left on the ground. HDR helps with bright, high-contrast light at all times and night vision gives you a clear image, even in low light and darkness.  
The Nest Doorbell knows the difference between a person, package, vehicle, and animal, and alerts you when there's activity. With the included Nest Aware subscription, Nest Doorbell can even recognize familiar faces and tell you who's coming and going1. 
If you miss a notification or other event, you can go back and see what happened with 30 days of event video history, which comes with the included Nest Aware subscription2. 
Better Energy Management with Smart Thermostats 
ADT is proud to offer more sustainable energy solutions to our customers with the addition of the Nest Learning Thermostat and Nest Thermostat. For even greater sustainable home energy solutions, check out ADT Solar to make the switch to a solar-powered safe and smart home.  
Nest Learning Thermostat and Nest Thermostat
Proven energy savings: Nest thermostats' energy-saving features helped them earn an ENERGY STAR® from the EPA. And Nest thermostats can save an average of 10-12% on heating bills and 15% on cooling bills3.  
Save when you're away: Nest thermostats can use sensors and your phone's location, if opted in, to check if you've left the house. It can then set itself to an Eco temperature, so you don't waste energy heating or cooling an empty home.  
Heating and cooling system care: HVAC monitoring looks out for your heating and cooling system to help make sure everything's running smoothly. If something doesn't seem right, it can send you an alert. It even provides helpful reminders, like when it's time to change your air filter and suggestions for routine maintenance4. 
Control from anywhere: With the Google Home app, you can control Nest thermostats from wherever you are. You can change the temperature, adjust your schedule, check your settings and more.  
Energy-efficient schedules: The Nest Learning Thermostat learns your preferences and routines to automatically program itself. It also comes with Quick Schedule, allowing you to easily customize your schedule from the moment you set up your new thermostat. 
Google Nest is the perfect addition to your ADT-protected home  
Adding Google Nest smart home devices to your ADT-protected home is a great way to stay more connected for greater peace of mind.  
1 Familiar faces not available on Nest Cams used in Illinois.  
2 10 days of 24/7 continuous video history is not available on Nest Doorbell, even with the optional wired installation and upgrade to Nest Aware Plus.  
3 Independent studies conducted in the U.S. showed that Nest thermostats saved people an average of 10% to 12% on heating and 15% on cooling. Individual savings are not guaranteed. Learn more here.
4 Alerts can notify you of a potential issue with an eligible HVAC system. They're meant to provide helpful information, not an endorsement, representation, or warranty of any kind about the health of your HVAC system. Alerts aren't intended to replace a diagnosis by a qualified HVAC professional