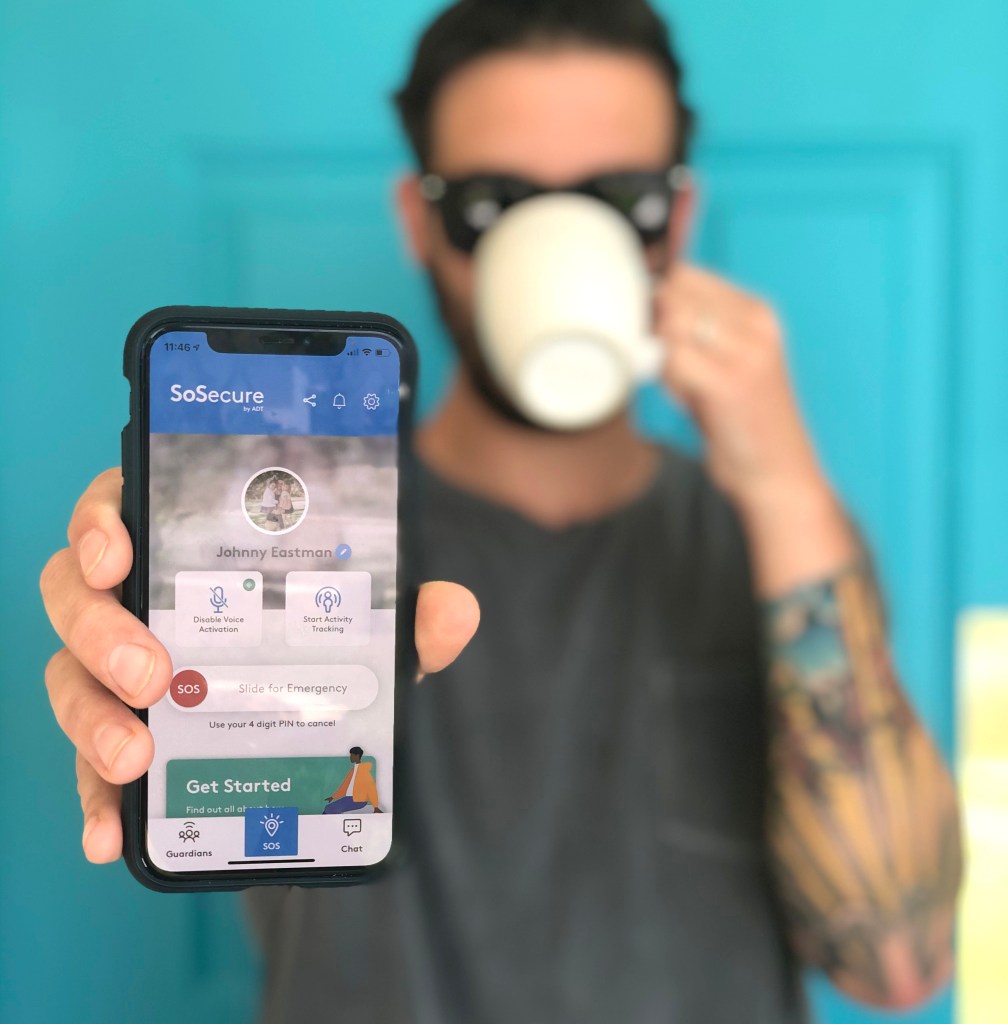 Modern life is more mobile than ever. Food and grocery delivery, online dating and other digital services are now deeply woven into the fabric of our everyday lives, and the gig economy is booming — all of which increases the potential for strangers to interact and for people to enter unfamiliar environments. With that, personal safety concerns can become top of mind.
At ADT, we believe that everyone deserves to feel safe, which is why we offer our personal safety app, SoSecure, for free. SoSecure's basic features such as SOS Call or Chat and Location Sharing are free for anyone to use — and can connect you directly to ADT monitoring agents to get help whether it's an emergency or you just feel uneasy.
Recognized as one of Time's Best Inventions (2021), the app offers comprehensive and user-centric safety features, including the most discreet way for users to contact emergency services while on the go1, when you may not want to make it obvious you are doing so.  
SoSecure is one of many ways ADT helps connect and protect people away from home. Whether you're out for a walk, in the car or just want to keep track of your friends and family, ADT has your back.  
Stay protected during your workout  
Going for an outdoor walk or jog can be peaceful and exhilarating, but there are also precautions people should take when they work out alone, like having a direct line to help if you need it.  
The SoSecure app offers a feature called TrackMe**, which allows you to invite ADT and your emergency contacts to track you via GPS for a set amount of time. If the timer expires and ADT can't confirm you're safe, ADT will alert 911 and your emergency contacts. This is a great option for instances when you know how long you'll be gone, and allows your loved ones to check on you while you're on the move.  
In addition to SoSecure, ADT partners with invisaWear to bring our professional monitoring services to invisaWear's groundbreaking and stylish line of wearable personal safety accessories. A simple double-press of the hidden button within an invisaWear device (such as a necklace, keychain or scrunchie) sends an SOS alert to ADT along with your location. ADT will notify authorities as well as your selected contacts.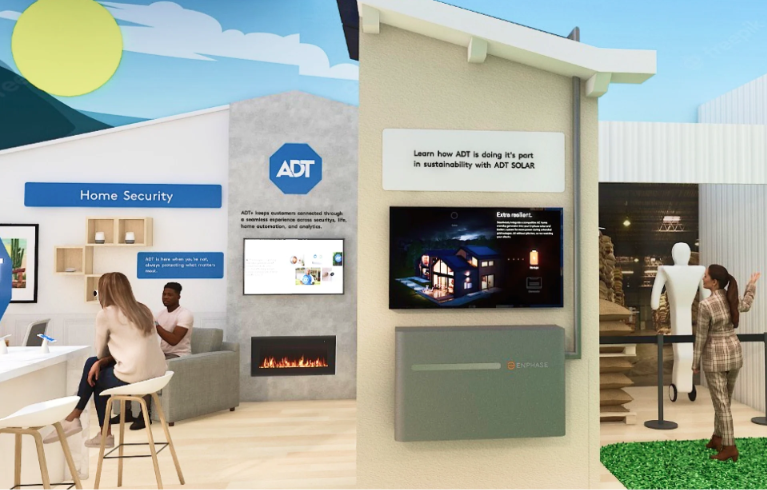 If you are attending CES, you can experience SoSecure at the ADT booth. Use the interactive map to find our "Safer City" experience (booth No. 15931, Tech East, Central Hall, Las Vegas Convention Center). Stop by for a tour to learn more about our products and services, grab a cup of coffee, have some fun and more!
Stay safer in your car, or in a rideshare  
With SoSecure Premium's crash detection feature, when a car crash is detected, an ADT agent will call you to ensure that you're OK. If you need help, we'll notify emergency response and send your location. The subscription also includes roadside assistance***, which can help with issues such as flat tires, dead batteries and more.  
ADT also partners with Uber, Lyft, and DoorDash to bring peace of mind to their users. Within the Uber and Lyft apps, both riders and drivers can get live help during rides, via phone or text, from ADT professional monitoring agents. Dashers can quickly and easily request professional help during deliveries by voice or text within the DoorDash app. 
Keep track of friends and family
With SoSecure's location sharing feature, you can invite family and friends into private groups to share locations, making check-ins easier and providing peace of mind that everyone is safe. You can create an unlimited number of location-sharing groups for free.  
Save favorite spots, like home, school and work, and get alerts when someone in your group arrives or leaves. For example, you can get an alert when your friend gets home from a night out and have access to their live location while en route.  
SoSecure is available for both iOS and Android phones, making it easy for cross-platform families and friends to stay connected and protected within a single app.  
* Available with a subscription to SoSecure Plus and Premium  
** Available with a subscription to SoSecure Premium  
*** Roadside services provided by Cross Country Motor Club  
1 Requires enabling Voice Activation in app; SOS response is available in the 50 U.S. states and D.C., except Milwaukee, WI. For SoSecure features to work, your cellphone must be on, powered and fully functional.