Innovative, motivated job seekers today are looking for companies that give them opportunities to make an impact and grow in their careers. When people consider a job at ADT, they may think about trust, innovation and our storied reputation in the security industry, but they may not think about what ADT can bring to their future.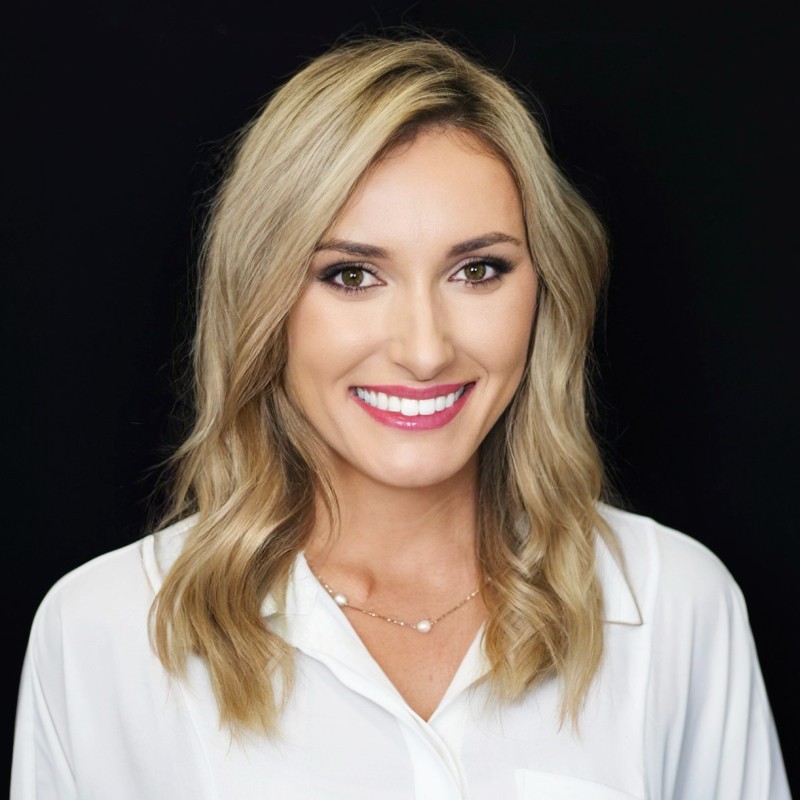 ADT's new recruitment marketing approach aims to show potential employees what the company promises to bring to their career. Kayla Branham, ADT's Talent Acquisition Marketing Manager, is leading the development of the new approach, called ADT's Employer Value Proposition (EVP). She sees it as a way to reach standout heights for talent attraction and retention.
Branham recently joined The Employer Branding Podcast to discuss ADT's EVP, which launched four months ago.
"Every company has an employer brand, whether they acknowledge it's there. It's just a matter of being watered and fertilized, and is it getting the water that it needs to flourish and grow," Branham said.
"My team has built a solid foundation for employer brand and recruitment marketing," Branham added. "We've had the amazing opportunity and responsibility to build things from the ground up." 
ADT's goal for the EVP is to attract top talent and build stronger employer brand awareness. Doing that means covering foundational self-discovery and research questions, focused on finding the who, what and how.
Who is ADT as an employer? What is ADT offering employees? How is the ADT work experience different than others? Those questions, and their answers help, define ADT's strengths and values as an employer.
ADT conducted focus groups, analyzed employee feedback and completed industry and competitor analyses to find those answers. What Branham and her team discovered was the importance of trust.
"My favorite aspect of this EVP project was what we learned from our employees. There was a common word that came up repeatedly in focus groups and internal research: trust," Branham said.
That research led Branham's team to create the campaign "Entrusted with Tomorrow."
"Entrusted with Tomorrow means our team members are entrusted with forming their legacy at ADT while being trusted to fuel our mission of helping to shape a better, safer tomorrow," Branham said.
The Entrusted with Tomorrow EVP has four supporting pillars: Take Ownership, Work with Great Purpose, Shape the Future and Win Together.
Employees and candidates can quickly see what is expected of themselves, their peers and the company. The pillars clearly state what employees receive in exchange for their time, experience and skills.
Branham's favorite pillar is a promise to leverage ADT's industry-leading expertise to help employees grow.
"I resonate with taking ownership. I've felt trusted in this space to own my work and take responsibility for what I show up to do every day. I've been lucky enough to have support, and I've felt trusted by my leaders to do just that. In turn, I have gotten support, mentorship and career growth," Branham said.
Branham is proud of her team's development of ADT's new EVP, and will continue to work to spread its message to current employees and potential hires.
"We aren't selling a product or service; we are selling a career that makes up a large chunk of someone's life. I think that's powerful, and it's important that we are doing it the right way and authentically," Branham said.
Branham's team is telling those authentic stories through video testimonials from employees, capturing their passion for safety and their ADT employment journeys.
"Our employees are so passionate about what they do. Many have been with the company for decades, and I think that's powerful, especially nowadays," Branham said. "Everyone has a different story. Meeting those folks and hearing their 'why ADT' idea, then bringing their stories to life gives me a sense of purpose and fuels my day-to-day."
Professionals interested in working at ADT can learn more about the company and explore open opportunities or search #WeAreADT on LinkedIn and social media. To hear more about ADT's EVP creation, check out Branham's interview on The Employer Branding Podcast.