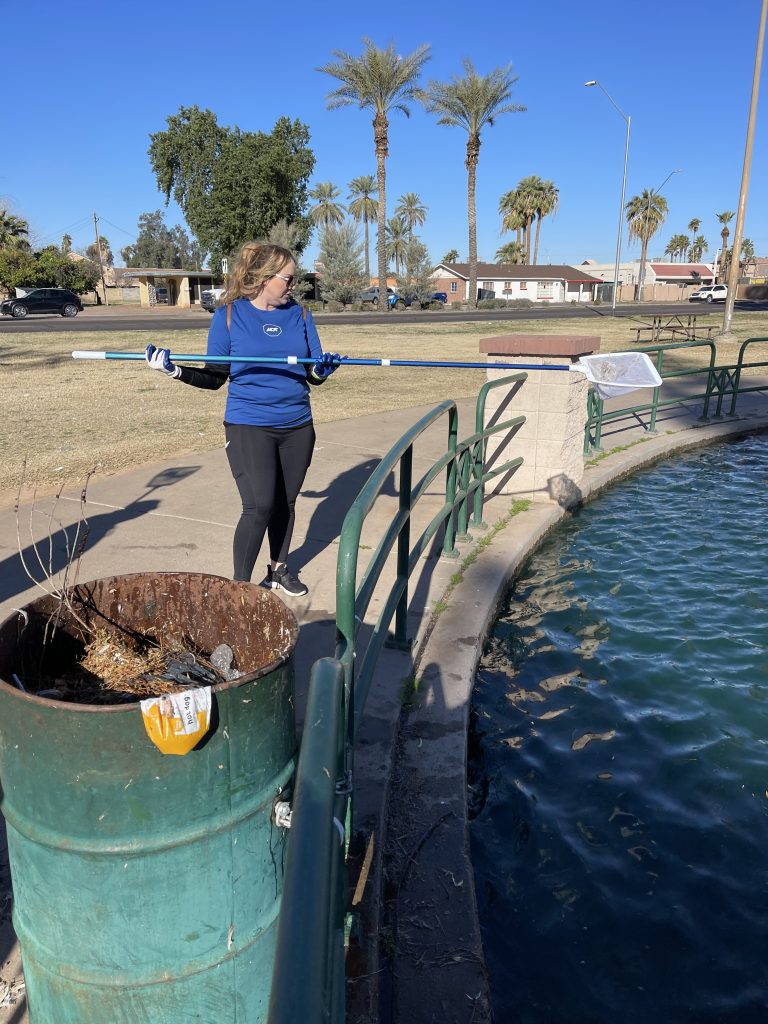 As thousands of football fans arrived in the Phoenix area for this year's biggest football sporting event, ADT employees volunteered their time to leave a lasting impact on the community.
As a proud participant in the "Kickoff to Rebuild" event, hosted by the nonprofit group Rebuilding Together, ADT volunteers helped clean up a local park in Glendale, Arizona, to make the community a safer, smarter and more sustainable place to live.
"It feels great to be sprucing up a park a few miles from State Farm Stadium where the biggest football sporting event will be played," said Julio Carrasco, Sales Manager, ADT Commercial. "ADT has been here for a long time and ADT has done a great job of supporting the community and giving back."
About 30 volunteers from ADT's residential, commercial and solar divisions helped make Bonsall Park North and the Heart for the City Community Garden safer, two days before the city hosted the NFL's biggest game.
They picked up trash, trimmed shrubs, raked leaves, pulled weeds, pruned plants and added rock landscaping. A University of Washington safety study found relationships between clean public spaces with vegetation and lower reports of crime.
ADT also donated $30,000 to Rebuilding Together through its ADT Safe Places program, which advances ADT's social mission to create safer, smarter and more sustainable communities.
Glendale's mayor expressed gratitude for ADT's effort and said he knows it can also help the city address other community challenges, like food insecurity.
"I've been smiling since I found out about this project," Glendale Mayor Jerry Weiers said. "It helps us as a city not have to put money into something like this. We can take that same money and work with the homeless, work with the hungry, help our food banks. It allows the city to do other things to make a difference in other people's lives and you guys are making that happen. I want to thank ADT for being a big part of that."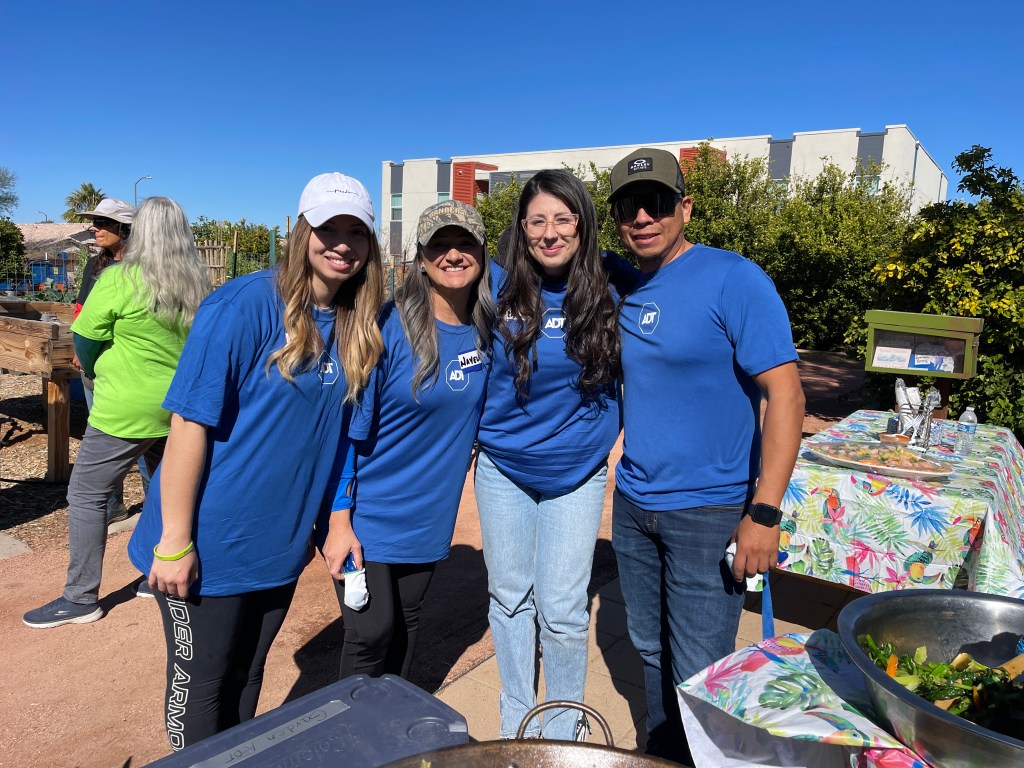 Search the social media hashtag #Kickoff2Rebuild to find more event highlights.
ADT will continue to help nonprofits improve communities with the ADT Safe Places program. Last year, ADT supported Requity Foundation's Carver House initiative, which helping Baltimore public high school students access trade school training. ADT donated cash and security and solar systems to the program, and ADT employees are giving their time to help train the students and contribute to the school curriculum.