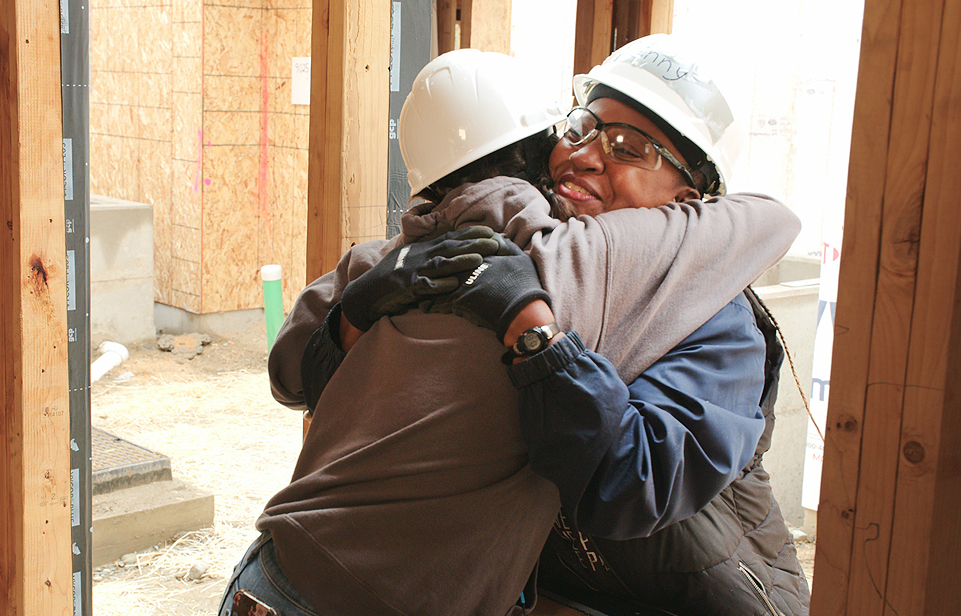 ADT's showcase of products and services at CES details how homes and cities can become safer, smarter and more sustainable through technology. We feel strongly that everyone deserves to feel safe, and this also shows through our community service projects. ADT is proud of its employees, who spent thousands of hours in 2022 volunteering to make a difference in their communities. We want to highlight their impact during 2022, along with the $850,000 ADT donated to nonprofits.  
Affordable housing  
ADT partnered with Habitat for Humanity to provide volunteer labor for home builds in Colorado, Louisiana, Washington, Florida and Nevada. ADT supplied each build with a smart home security system and, in some cases, a rooftop solar system. ADT also donated a total of $80,000 to local branches of the nonprofit organization. 
Red Cross emergency relief 
Hurricane Ian caused widespread damage across the Southeast and ADT pledged $100,000 to the Red Cross for disaster relief after the massive storm.  
ADT employees also participated in the Super Service Project last year during the Super Bowl, building 500 emergency safety kits and donating $25,000 to the Los Angeles Red Cross chapter.  
Education  
Last year, ADT partnered with multiple nonprofits seeking to help build stronger opportunities for students.  
ADT donated $10,000 to the TEAK Fellowship, a free program in New York that helps students get into the nation's most selective high schools and colleges regardless of their economic circumstances. The program starts in middle school and helps students build an academic foundation to excel in the classroom.  
The Requity Foundation is a Baltimore-based nonprofit with a vision to help educate students and improve their lives. Its focus is teaching high school students to refurbish abandoned homes in a learning lab format. Students receive training in the skilled trades, and the refurbished homes will be given to the city for affordable housing once completed. ADT donated $100,000 to Requity and gifted the nonprofit with a smart security system and rooftop solar worth more than $30,000.  
ADT also helped students internationally, donating to the Open Eyes Fund. The fund aims to help workers displaced by the Russia-Ukraine war. ADT joined the effort, donating $20,000 to an initiative that provides IT education for the extended family members of SoftServe employees who are displaced.  
ADT is already looking ahead to the community impact it will make in 2023. Under a new corporate social responsibility program called Safe Places, ADT will work across the country to help create safer, smarter and more sustainable communities.