Running a small business can be time-consuming and demanding, requiring business owners to wear multiple hats every day. And for the roughly three million small business owners who manage multiple locations, there's a lot of complexity to navigate. Since they can't be in more than one place at a time, they need to rely on employees and other resources to keep them up to date.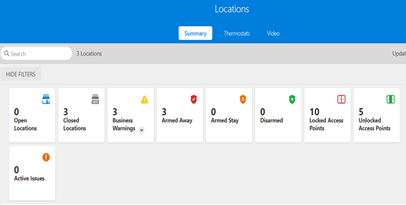 To help small business owners of multiple locations better manage their business, ADT recently rolled out new multi-location app functionality to customers that allows them to keep tabs on important details of their business from the palm of their hand. The app provides the ability for users to navigate between locations so owners can check in on multi-locations quickly, remotely and seamlessly. It also provides a summary view of all locations with a helpful snapshot of important details.
The app allows users to manage their ADT smart security system and monitor:
Whether the location is open or closed
If there are any warnings
If all access points are locked or unlocked when needed
Whether the security system is armed or disarmed
Energy usage and temperatures to help keep energy bills down
Video footage with a health summary of the video devices to ensure they are online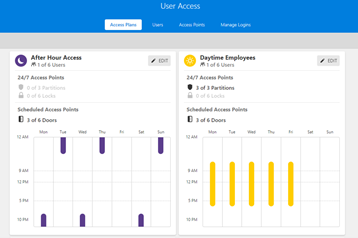 "Our new multi-location app functionality will be a game changer for small business owners as they can now have more control and insight into their entire business quickly and easily," said Michael Bothwell, Sr. Channel Marketing Manager at ADT. "It will also help them manage details more closely, helping to reduce costs and increase efficiency."
For more information on ADT's small business security offerings and the new multi-location app, please visit www.adt.com/business.