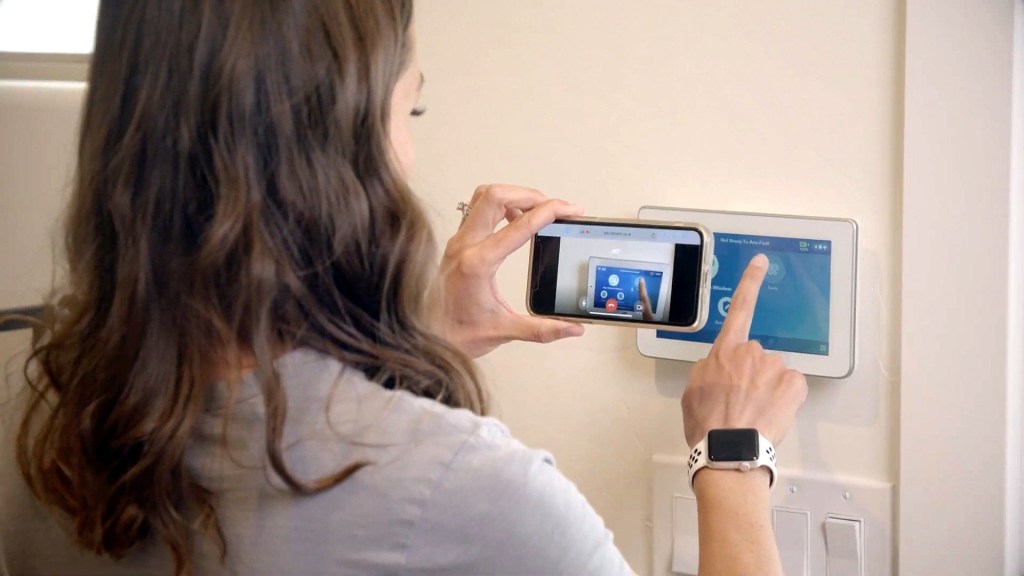 Virtual installation of add-on products is latest step in ongoing digital transformation
It's important that as an ADT customer you have a great experience — at every moment in our relationship.
That's why we're improving our digital offerings and capabilities, in an effort to make it easier to learn about our products and solutions, place an order, install and troubleshoot equipment and more.
Here are some ways these efforts are making your customer experience better.  
ADT Online Store
We have rolled out improved messaging, photos and video in our online store to give you a more immersive content experience from the most trusted brand* in smart home and small business security.
New features include an easier-to-navigate interface, interactive content and improved site search that enable you to protect and connect what matters most. And so far, users seem to have been impressed. The online store has seen 400% sales growth in 2022 compared to 2021, with more growth anticipated in the coming year.
For a taste of the content available in ADT's enhanced eCommerce experience, check out this Google Nest Doorbell product video featuring Drew and Jonathan Scott from "Property Brothers":
Virtual Installation
Once you've chosen ADT and purchased the needed products and services for your home, it's time to move on to the next step of the journey: the installation. ADT's digital offerings play a pivotal role in this process.
Your initial install will still be conducted by a Solutions Advisor, but if you decide to add additional devices to your system or bring existing systems online, you can now take advantage of Virtual Installation. With this new service, your add-on products are shipped directly to you and installation guidance is provided via video chat with a trained specialist. Working together, you can activate the devices and ensure the entire system is healthy and operating properly.
This collaboration can help you feel more confidence in understanding and operating your system. And it also saves you money, as no additional costs are charged for virtual installations. Discounts on some devices are also provided if you choose this service.
Since the program launched in June, nearly 3,500 virtual installations have been conducted, with overwhelmingly positive customer feedback. And these installs are not only good for you — they're also good for the environment. In total, virtual installations have contributed to a 63.57-ton reduction in greenhouse gas emissions.
And if you're looking to install your equipment entirely on their own, customizable DIY security solutions are also available.
Virtual Troubleshooting
After your equipment has been installed, you can continue to engage digitally with ADT to ensure your system is running properly. If you have an issue, ADT Virtual Assistance enables you to skip the traditional in-home visit and have a specialist walk you through the troubleshooting process, similar to virtual installation.
Virtual Assistance has proven exceptionally popular with customers, with more than 40% of services appointments being conducted virtually since its launch — a total of nearly 900,000 appointments.
ADT's digital transformation isn't over. With more eCommerce enhancements and virtual offerings to come, ADT continues to put the customer experience first.
As ADT's Director of Product Design, Todd Adel leads experience design and user research for adt.com and all eCommerce initiatives. His focus is on employing a user-centered design approach to improve the user experience for prospects and customers.
*2022 BrandSpark American Trust Study