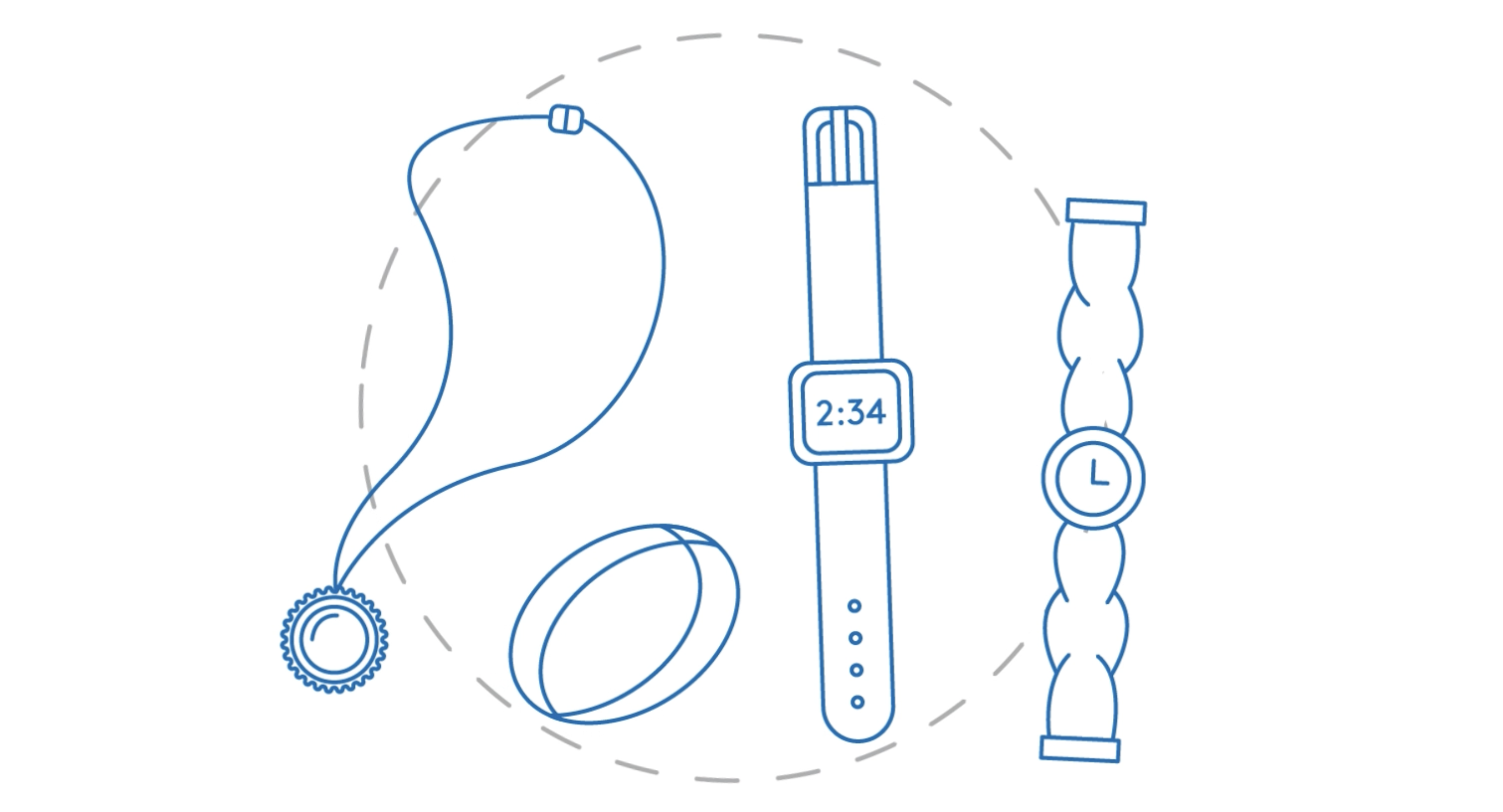 While some seniors need around-the-clock care, others may just need some occasional help and the ability to quickly check in with their caregivers. For those that require a less intense level of care, wearables and smart home devices are a great option to help them age in place.
Wearables and mobile safety
Medical alert devices or personal emergency response systems (PERS) are a traditional concept in senior safety and an important tool that can get seniors the help they need at the push of a button while allowing them to maintain their freedom. Anyone who lives alone, regardless of their age, should consider a service that can provide them help in an emergency. However, some seniors may be averse to getting a medical alert device because they feel like it is a sign of aging, or they don't like the look of a medical alert pendant.
Wearable devices like smart watches or smart jewelry can bridge the gap between style and safety for seniors and help remove the stigma that a device like this is only for the elderly. With the right application behind them, these tools can provide the same level of emergency response as a medical alert device and the style or additional functionality that a senior may be looking for. And with a bright future predicted for the adoption of wearables among adults 65 and over, according to the Aging and Health Technology Watch, this combination makes great sense.
There are also options for seniors who are looking to stay safe without an accessory: personal safety or SOS apps. There are several personal safety apps available for smart phones, including SoSecure by ADT, which can be downloaded for free, and allows the user to request emergency assistance from virtually anywhere.
Smart home devices
Smart home devices are another tech tool that can help seniors age in place. With features like reminders, alarms and automations, smart devices can add a layer of simplicity and take the pressure off a senior to remember everything in a day.
A senior's home safety can also be enhanced through smart devices like smart lights, which can light a path to the bathroom when motion is detected in the middle of the night or smart locks, which can be set to lock automatically at bedtime. Smart home devices can be combined with security systems to add another layer of protection with smoke/CO detectors, water leak sensors and burglary alarms.
Caregivers can gain some peace of mind through smart home devices by setting up alerts to know if their parent is up and about during the day using motion or door and window sensors. With smart speakers and cameras with two-way talk, caregivers can also check in to say hello and make sure their parent is alright if something seems off.
As smart technology develops, it will become more and more accessible to seniors who can use it to help keep their quality of life high and age in the place they call home. Wearables and smart home devices are just a couple of examples of how technology can help meet the needs of this population and we should expect to continue to see use of these devices grow within this age group.