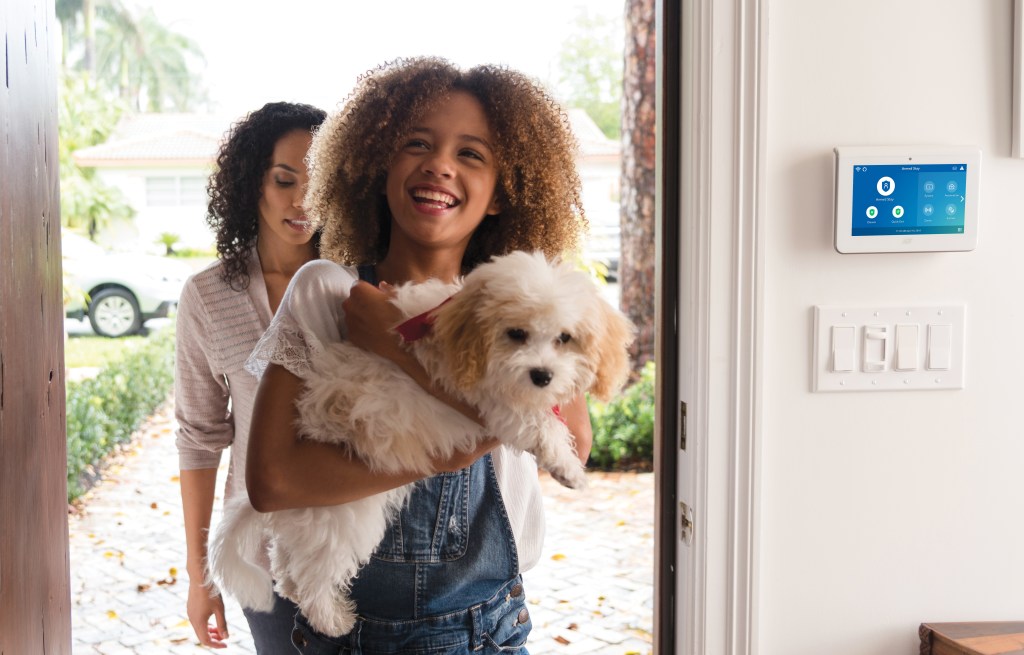 The ADT+ app will help all of its users more easily access and control their ADT devices and compatible technology. But we wanted to show how specific types of users, like pet owners and frequent travelers, can benefit from the intuitive new app experience as inspiration for maximizing its potential. 
If you'll be at CES, you can check out all of these feature at the ADT booth.
The ADT+ app will first launch for new self-setup customers in February, and expand to current customers and new professionally installed customers later in 2023.
Pet owners 
If you're a pet parent with a busy schedule, you can utilize the ADT+ app to ensure your pet is safe and staying out of trouble. With ADT-compatible smart locks, you can let in the dog walker with the tap of a button in the ADT+ app. With a Google Nest Doorbell, you can receive an alert when someone is approaching the door and have it unlocked as they reach the front step. 
Define sensitive areas on your outdoor Google Nest Cam to help deter your pet from being in unwanted places, like the garden beds. Once sensitive areas are set, you will get an alert when your pet enters the designated zones. Customers can respond with commands through the camera's speaker to call their dog back inside the house or away from the unwanted areas.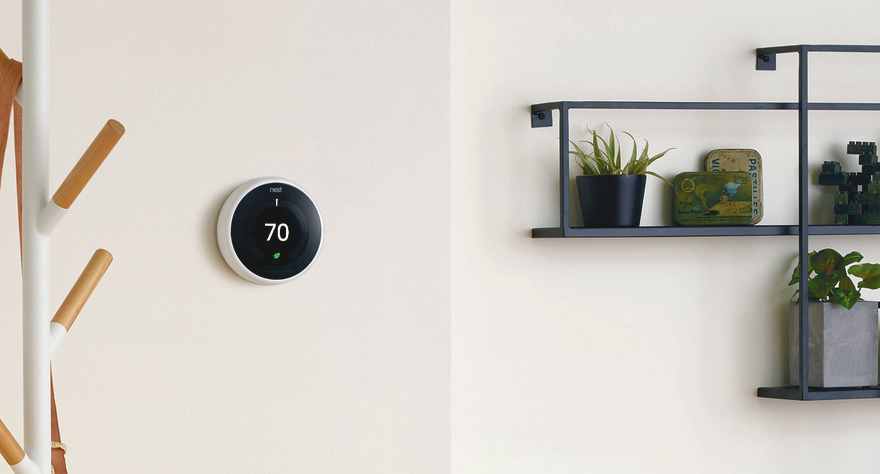 Energy bill watchers
Utility bills can jump during the dog days of summer and shivering goosebumps of winter. But there is an opportunity to save on those bills with ADT+.  
The app integrates with the Google Nest Thermostat, giving you an array of energy-saving options. For example, you can program it to turn the heat down at night to save energy, but start warming up before you rise so you're not chilly when you get out of bed.  
You can also use the ADT+ app to control smart lighting. Smart lightbulbs consume less energy and operate at cooler temperatures than incandescent bulbs. Plus, you can schedule automations through the app to turns all of your lights off when there is no motion in the area or during certain hours.
Window sensors integrated with the ADT+ app can let you know if someone left a window open, which could effect your heating and cooling efficiency.   
And for those who want to reduce their utility bills even more and employ more sustainable energy sources, ADT also offers solar power and battery backup systems through ADT Solar.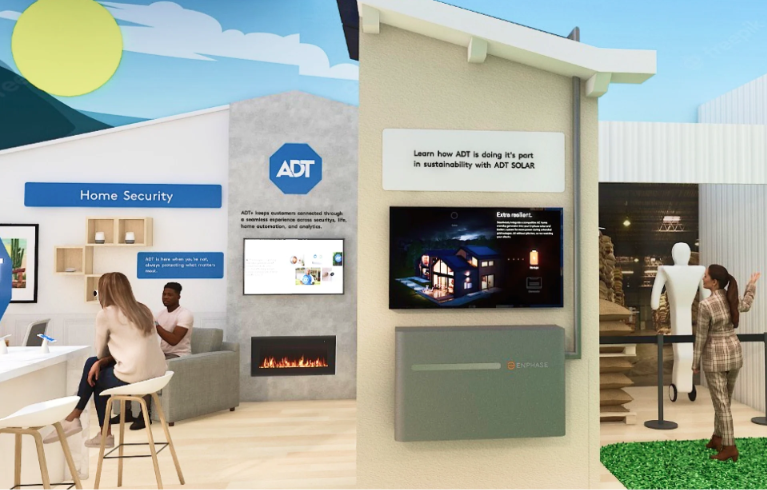 If you are attending CES, you can experience ADT+ at the ADT booth. Use the interactive map to find our "Safer City" experience (booth No. 15931, Tech East, Central Hall, Las Vegas Convention Center). Stop by for a tour to learn more about our products and services, grab a cup of coffee, have some fun and more!
Frequent travelers 
Prepping for a trip can be stressful. After packing and rushing to the airport, something always seems to get forgotten. And that's when the questions roll in: Did I turn off the coffee maker? Did I turn off all the lights? Are the doors locked?  
Enter the ADT+ app, which gives you access to live video of your property while traveling almost anywhere in the world. If you have smart locks or bulbs installed, you can use the app to check whether your doors are locked and lights are turned off.  
If a package comes while you're away, you can use the ADT+ app and integrated smart lock to open the door so a neighbor can bring it inside for you. And your integrated Nest Doorbell will notify you via the app when you receive a package so can ensure it's not left sitting out while you're gone.