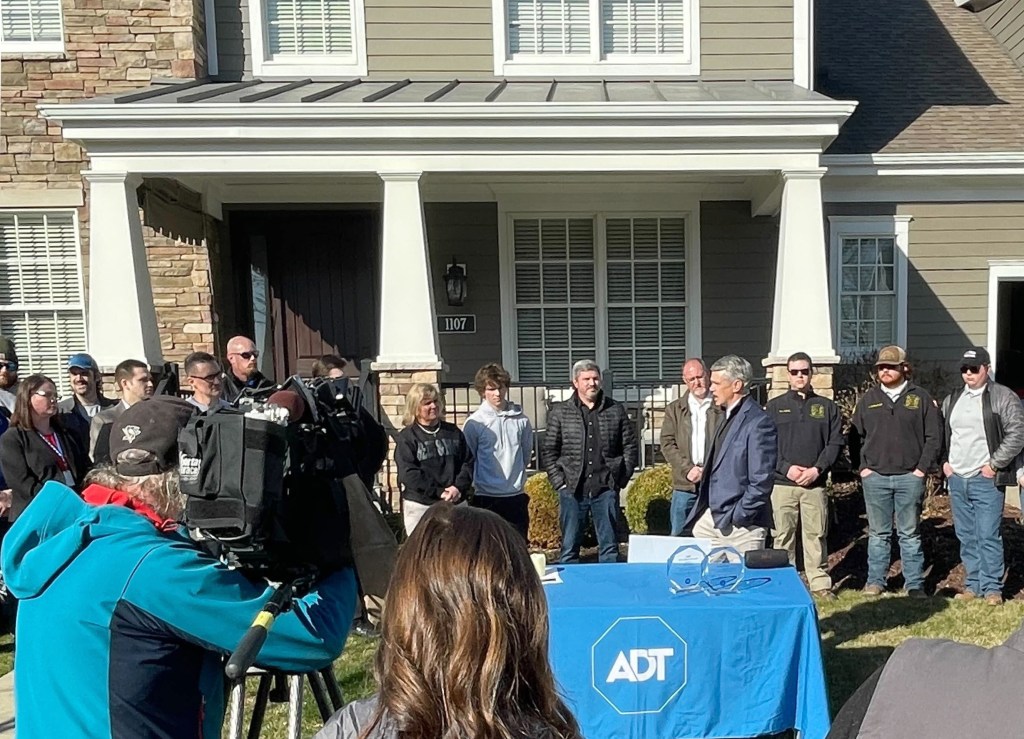 Jan. 22 started like most other Sunday mornings for Phil and Anne Beck. The suburban Pittsburgh couple's 17-year-old son was in the basement hanging out with two friends after a sleepover.  
When Anne Beck heard beeping noises, she didn't think much about it — until she received a call from ADT monitoring agent Nachon Benn. Benn informed her that the beeps were coming from an activated ADT alarm.  
While on the call, Anne began to smell smoke and informed Benn, who quickly contacted 911 to send firefighters. During the phone call, Phil Beck made sure the teenagers got out of the basement.  
Then Phil searched for the fire source, finding smoke coming from a candle on a bar in the basement movie room.  
"My husband came down and the smoke was thick toward the ceiling. He turned and saw flames from the candle," Anne Beck said.  
Phil Beck extinguished the fire before it could cause additional damage. The Oak Ridge Volunteer Fire Department arrived and determined a wooden candle container sparked the fire. Firefighters removed the candle and advised the Becks to clean everything the extinguishing agent contacted.
This dangerous situation could have been much worse if it weren't for the quick actions by the family and Benn, the ADT monitoring agent who called 911. According to the National Fire Protection Association (NFPA), unattended lit candles cause an annual average of 90 deaths, 670 injuries and $291 million direct property damage. 
ADT presented LifeSaver Awards to Benn, Mike Koval and Dan Myrick for their work. Myrick sold the Becks their system and Koval installed it. John Owens, ADT Senior Vice President for Sales, also presented a $5,000 check to the Oak Ridge Volunteer Fire Department.
To find an ADT system to help keep your family safe, visit adt.com.  
Top 5 candle safety tips
Blow out candles when you leave the room or go to bed.  
Keep candles at least 1 foot away from anything that can burn. 
Use sturdy candle holders that won't tip over easily. 
Don't let candles burn all the way down. Put them out before they get too close to the holder.  
Use flashlights and battery powered lighting in power outages. Don't use candles.