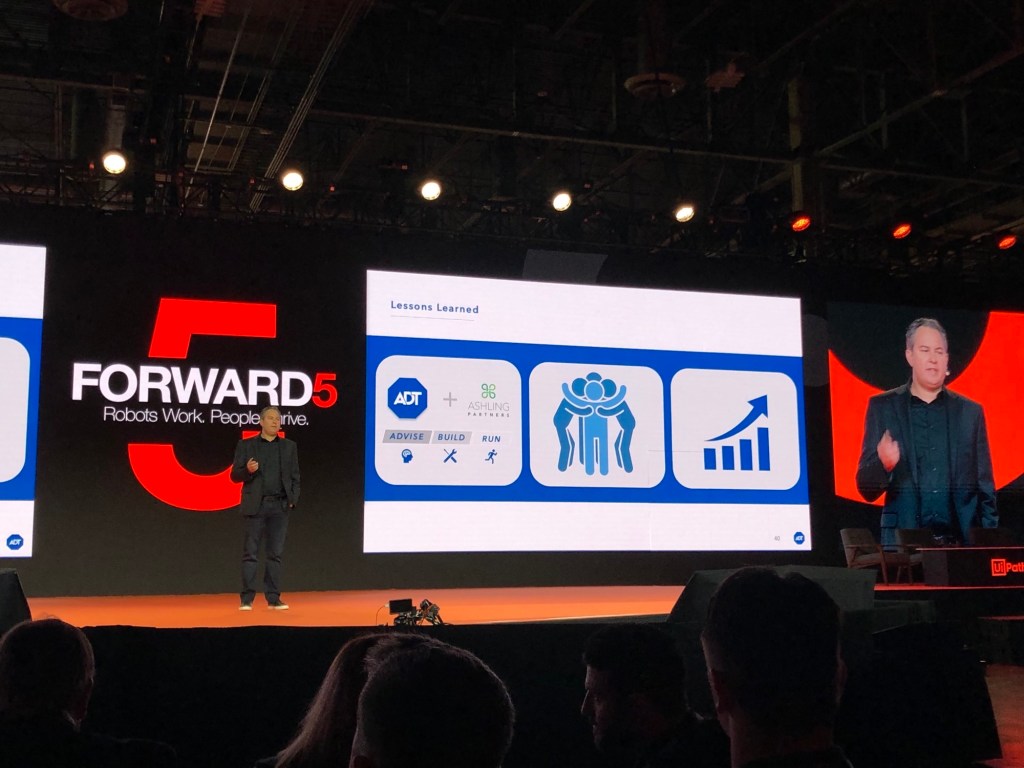 Jesse Coomber, ADT's Vice President of Operations, took the stage at the recent UiPath FORWARD 5 conference to share how ADT's digital transformation is helping Operations become more effective. As a result, ADT customers are getting an even better experience.
Jesse highlighted a new initiative called Critical Confirmation Check (CCC). Launched in August 2022, CCC enhances both the customer and technician installation experience. Once a technician completes an install, instead of making a phone call to an agent, the technician uses a chatbot to perform all the checks and tests that the agent previously performed. Once complete, the robot returns the confirmation number to the technician. This bot was developed to give time back to the customer, as well as the technician, who can focus on the customer experience and increase the speed and accuracy of the install confirmation process.
Here are five ways that CCC is helping to improve the customer and employee experience:
Connectivity confirmed. An installer in the field can confirm connectivity with our operations center to make sure the install and customer information is complete and that monitoring signals are being received.
ADT field installers save time. Historically, a field installer needed to call operations support directly to confirm connectivity and successful installation. That phone call, including wait time, could take 20 to 30 minutes during peak times.
Automation integration. With UiPath and Ashling Partners, ADT is using chatbot technology to reduce CCC time — down to three to four minutes, or even less. This eliminates the need for the phone call and an operations center agent processing the confirmation.
Less ADT agent busywork. CCC automates 10 to 15 minutes of post confirmation work that used to be performed by agents. That frees them up to tackle more complex jobs for customers.
Innovation growth. Jesse and team are not done growing CCC. His goal is to have an ADT-attended digital assistant working with the company's 4,000-plus operations support agents, field and virtual technicians and field administrators in the next 18 months.