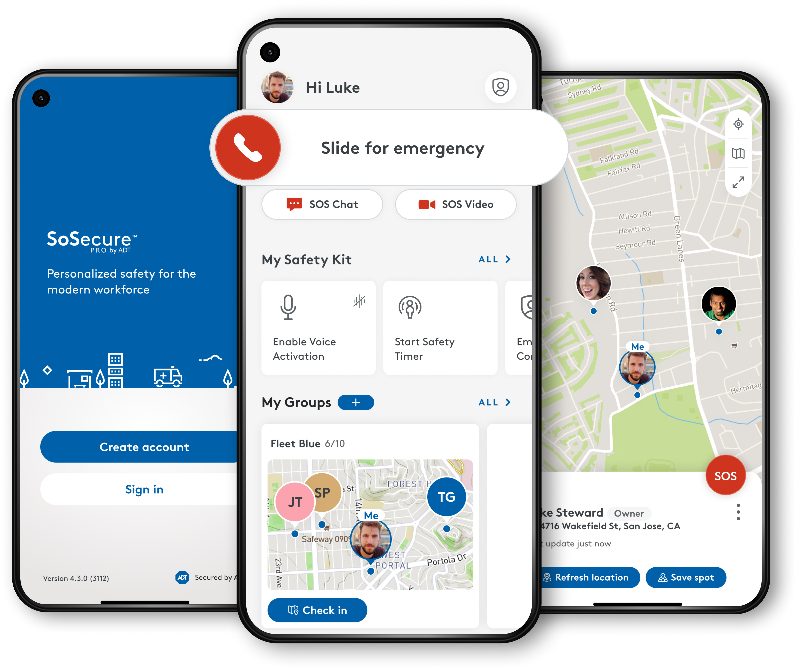 ADT will showcase SoSecure PRO, an enterprise version of ADT's mobile safety app SoSecure, at CES 2023. Companies can use SoSecure PRO to enhance workplace safety for employees on-site and on the go. Employers are realizing that their employees are often alone or in vulnerable situations. Having ADT's time-trusted response at a swipe, tap or whisper gives employees peace of mind and helps protect employers' greatest assets.  
SoSecure PRO brings innovative safety features from the consumer SoSecure app to the workplace. Companies can choose to customize these features to best suit their workplace environment and can select from features including: 
Location Sharing: Users can create an unlimited number of location-sharing groups and invite co-workers to share their locations or create check-ins. Users can also save favorite spots, like a satellite office or warehouse, and get notifications when someone in their group arrives or leaves that spot. 
SOS Call or Chat: Slide the SOS slider within the app to get SOS response from ADT. Can't talk? If it's safe to do so, you can quietly share helpful details via chat message. 
SOS Video: Users can start a video call with an ADT monitoring agent if they feel unsafe, filming themselves or their surroundings. The agent can take action based on what is being shown. After a video monitoring session has ended, ADT stores the video, which can be provided to law enforcement for evidentiary purposes with user consent. 
Voice Activation: When users set up a customized secret phrase, they can discreetly call for help (even while the phone is in locked mode) when they say the phrase. This helps eliminate the steps of unlocking the phone and navigating through the app, providing an even faster way to summon help from ADT. Voice Activation enables users to alert authorities without an attacker knowing, or if they have fallen and can't reach their phone.  
Safety Timer: Users can set a timer for any activity and invite ADT and emergency contacts to track them via GPS. If the timer expires and ADT can't confirm the user is safe, ADT will alert 911 and the user's emergency contacts. 
Additionally, SoSecure PRO will feature customized standards of procedure, such as selecting managers as emergency contacts, as well as future unique enterprise enhancements.  
"We're proud to expand our SoSecure offering to businesses to help keep employees safe," said Leah Page, ADT Senior Vice President, CSB Product Strategy and Innovation. "SoSecure PRO will give employees 24/7 professional monitoring and emergency response with a tap, swipe or voice command on their mobile device."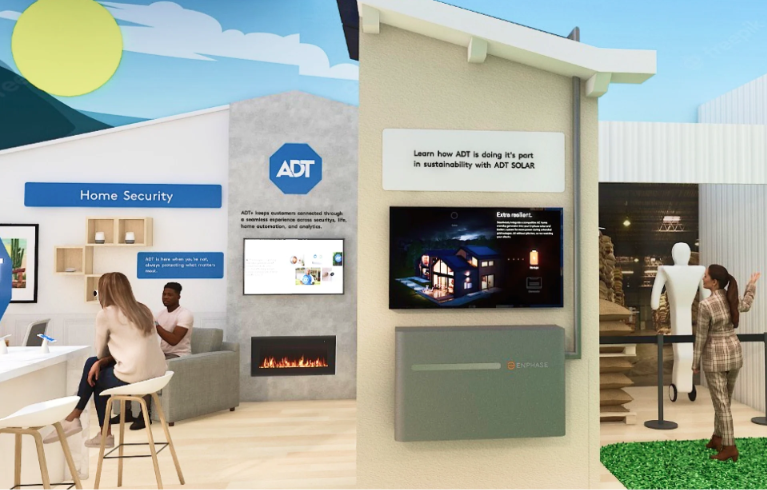 If you are attending CES, you can experience SoSecure and SoSecure PRO at the ADT booth. Use the interactive map to find our "Safer City" experience (booth No. 15931, Tech East, Central Hall, Las Vegas Convention Center). Stop by for a tour to learn more about our products and services, grab a cup of coffee, have some fun and more!