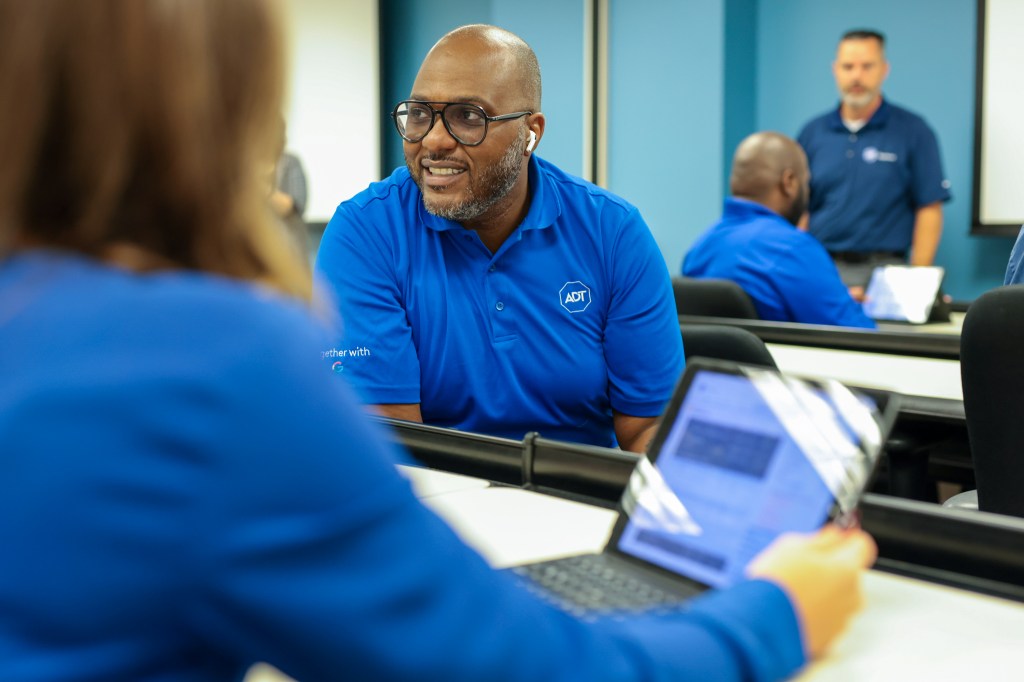 ADT received a top certification from Mental Health America for its commitment to the mental well-being of its employees. On Wednesday, May 17, ADT was named as a Platinum-level Bell Seal certified company. ADT is one of about 70 companies to be awarded the highest level of certification.
"It's an honor to receive the highest level of the Bell Seal as its confirmation to the commitment ADT has to its greatest asset: our employees. It's important to consider the 360-degree view of our team members," said Sam Jaddi, ADT's Chief Information Officer and an executive sponsor of ADT's Mental Wellness Business Employee Resource Group. "Improving mental wellness is critical to not only improved decision-making, thinking and confidence, but also work and personal relationships."
What is the Bell Seal?
The Bell Seal is an annual, national certification program. It recognizes employers that are committed to workers' mental health and well-being. To earn this distinction, companies must complete a comprehensive 58-criteria application of workplace policies and practices that influence worker mental health outcomes. These include areas such as: workplace culture, benefits, compliance and wellness programs. The holistic evaluation is intended to consider the entire employee experience.  
The rigorous process means awarded companies are in tune with their workforce and are implementing meaningful policy changes, and providing improved benefits and additional support. Employers with Bell Seal certification are nationally recognized as leaders in workplace mental health and serve as models to other employers seeking to improve employee mental health and well-being.
ADT's commitment to support mental well-being
ADT's Mental Wellness Business Employee Resource Group works to destigmatize mental health issues and provides resources and educational tools that allow employees to take better care of their emotional and physical well-being.  
Other employee benefits include ADT's employee assistance program, Compass, which offers counseling support, self-guided programs, lifestyle coaching and professional advice opportunities.
Company managers receive guided instruction and coaching sessions to develop ways to support their teams, as ADT believes investing in supportive managers leads to an overall healthier workplace.
ADT sees the Bell Seal Platinum certification as a recognition of the company's efforts to create an environment where employees can feel safe and supported. The company takes pride in providing the necessary tools and resources around mental health to create a unified workplace community.  
Learn more about the Bell Seal certification.