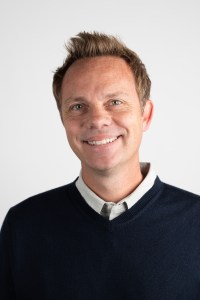 Every few months, ADT Vice President of Product Engineering, Mark Reimer, asks the engineers on his team to ride along with front-line technicians who install and service security systems at the homes and businesses of ADT customers.
"The experience provides a better sense of what is really happening on a day-to-day basis with our customers," he said, explaining that his engineers get to see first-hand what works well and the areas for improvement.
The engineers bring these insights back to the lab where they use them along with data from surveys, focus groups and online reviews to build the hardware and write the software for the company. Also, by combining the on-site insights with other sources of data, ADT can provide even greater levels of service and provide ADT customers with peace of mind.
A ride-along might introduce a software engineer to a scenario where a customer had a problem connecting their smart home device, revealing an opportunity to make do-it-yourself projects easier and more seamless.
"We still need a human to actually put the sensor on there – we haven't figured out that part – but beyond that, maybe it can self-heal its connection with the alarm panel all by itself," Reimer said. "When we troubleshoot a scenario, we try to flip the problem upside down. We ask what if the problem solved itself? How would that look? How could that work? It helps us think about things from the customer perspective allowing us to innovate more and find new solutions."
A programmer at age 4
Reimer was raised by parents who were both teachers– one high school, the other college. During the summer months, they ran computer labs and came home each summer with machines that their three boys could learn to program. Reimer was exposed to technology at such a young age that he started to tinker with machines before he even started kindergarten.
Reimer's older brothers often wrote software for games that he played and tested. When he'd shoot a balloon that wouldn't pop, for example, his brothers would go fix the software program. After a while, he wanted to be like his brothers – writing programs, not just testing them.
 "I didn't go as far as making a game, but I was able to have the computer print out my name in an endless loop," he recalled. "And it was really amazing, because when you're four, you have very little control over your world and the fact that I could control this computer was mind blowing."
He was hooked and started to iterate and innovate. He made his name split into columns, zigzag across the screen, animate with larger and smaller fonts. Then, he asked: "What else can I get the computer to do?"
Two things from that early foray into computer programming stuck with Reimer: curiosity and persistence. He didn't have a manual, and even if he had, he was four and didn't yet know how to read. Instead, he relied on experimentation.
"There's always going to be some light at the end of the tunnel, or some solution to the problem if you just keep trying, have persistence and never give up," he said. "That's still with me today, that's how I approach problems."
Learning on the job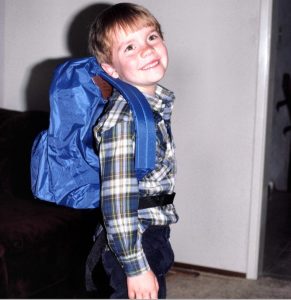 Reimer went to California State University, Sacramento, to study computer science; however, he learned more outside the classroom. His first job during college was at a company that designed pipes for the oil and gas industry where he was a computer technician, an on-call fix-it guy.
About once a month, he'd get a call to backup data from faulty hard drives. After doing this for a handful of people multiple times, he decided to write a software program that automated hard drive backups for everyone.
"The engineering lead realized that I could code, and my job changed from being the hardware fix-it guy to writing a lot of internal automation programs," Reimer said. "That's what led me more into the software realm."
He bounced around startups through college, writing code and, as he puts it, "learning more about computers in the real world than in the classroom."
Before he graduated, he got a job writing software to automate processes for the sales team of then ADT parent company, Tyco International. Before he came on board, the sales team wrote tickets with pen and paper and then created triplicates as part of a complex and manual sales tracking system.
"I wrote a program to automate and streamline that process," he said. "Then they started to build a team under me. This was the early 2000s and we were doing digital transformation. I loved it. It was amazing to see the sales peoples' eyes light up – they're like, 'Whoa, I can just type it in and hit a button?"
Career growth
Reimer moved from TYCO to ADT in 2003 and then left in 2005 to take a leadership role – director of enterprise architecture – at a company that ran programs on behalf of state governments that they outsourced. He helped designed the software solution and supporting infrastructure that was needed to run the services. In the role, he learned to create compelling solutions that were also cost-efficient and delivered on time.
With that experience on his resume, Reimer rejoined ADT in 2008 as an engineering leader. His focus since then has been on innovating solutions that provide customers greater peace of mind.
For example, he drove the engineering for ADT Pulse, the company's first-generation interactive security platform that enables customers to control their smart home security system from anywhere through a smartphone app. ADT Pulse runs on a platform built and managed by a third party. Much of Reimer's responsibility with this service involves working with the vendor to maintain the stability of the system and continually improve the customer experience of using the app.
When the app first launched in 2010, for example, logging in took about five seconds. At the time, that was the industry standard and acceptable to users. Fast forward five years, and five seconds was an eternity. User data demonstrated a greater demand for quicker login times.
"We knew the new target was 250 milliseconds," said Reimer, and he pushed his team and the vendor to reach that new goal. "If we weren't paying attention to the data, I don't know if we would have known that was an important thing for the customer."
"I have had the pleasure to work with Mark since he joined ADT and I would say the things I admire most about him are his proven leadership and engineering skills, his endless persistence to keep improving and his deep connection to our customer's needs," said Raya Sevilla, ADT Chief Technology Officer, who has managed Reimer since she joined the company in 2013.
Out and back, again
An opportunity to run and grow the home security offerings of a major communications technology firm lured Reimer away from ADT for a few years at the end of the 2010s. However, while away, he remained in touch with Sevilla, a mentor and friend. When ADT's refreshed senior leadership team in 2020 announced a renewed investment in innovation, Sevilla called Reimer and brought him back for the role of Vice President, Product Engineering.
Today, Reimer is focused on delivering a customer experience that provides peace of mind across ADT's life safety and security services. He's also developing artificial intelligence techniques to leverage data streamed from internet-connected devices to build the safe, smart and sustainable home of tomorrow.
For some customers, this may mean harnessing data from video cameras, microphones and other sensors to allow customers to age gracefully in their homes without fear of being stranded if they slip and fall. For others, it may mean a smarter home monitoring system that uses pattern recognition like a connected dog collar to differentiate opening the door to let out a pet with a full bladder vs a burglar.
Alliances, privacy and customer focus
To help enable this future, Reimer is ADT's representative to the Z-Wave and Matter alliances, which set standards that ensure smart home devices from different manufacturers such as lights, locks, thermostats and open/close sensors all speak the same language. This allows customers to mix and match smart home devices from different companies and hook them into ADT's smart home security platforms.
"The compatibility factor removes friction for the customer," Reimer explained. "When a customer buys a smart device, if it is certified Matter or Z-wave compliant, if it has that logo, rest assured, it is going to work – it meets the standard and no one has to think about it twice."
Reimer also joined the Security Industry Consumer Privacy Initiative, which ADT launched in 2019 to help lay out industry guiding principles and push the security industry toward greater transparency on consumer privacy.
"I'm interested in privacy-by-design," he said, referring to a set of seven principles that put privacy first throughout the engineering process of any product and service. "One of the things I'm instilling in the engineering organization is those seven privacy-by-design principles and baking that into our products."
Any of these products that carry the ADT logo or are loaded onto an ADT technician's truck must first go through a rigorous certification process at ADT's engineering lab near Boca Raton, Fla. The process looks at everything down to the type of screw used to install door and window sensors.
"Every step in the design process makes a huge difference for technicians," he said from first-hand knowledge gathered during a ride along. "Complexity is the enemy of scale. Something as little as changing up the screw could require them to carry a new head on their screwdriver and keep track of one versus the other."