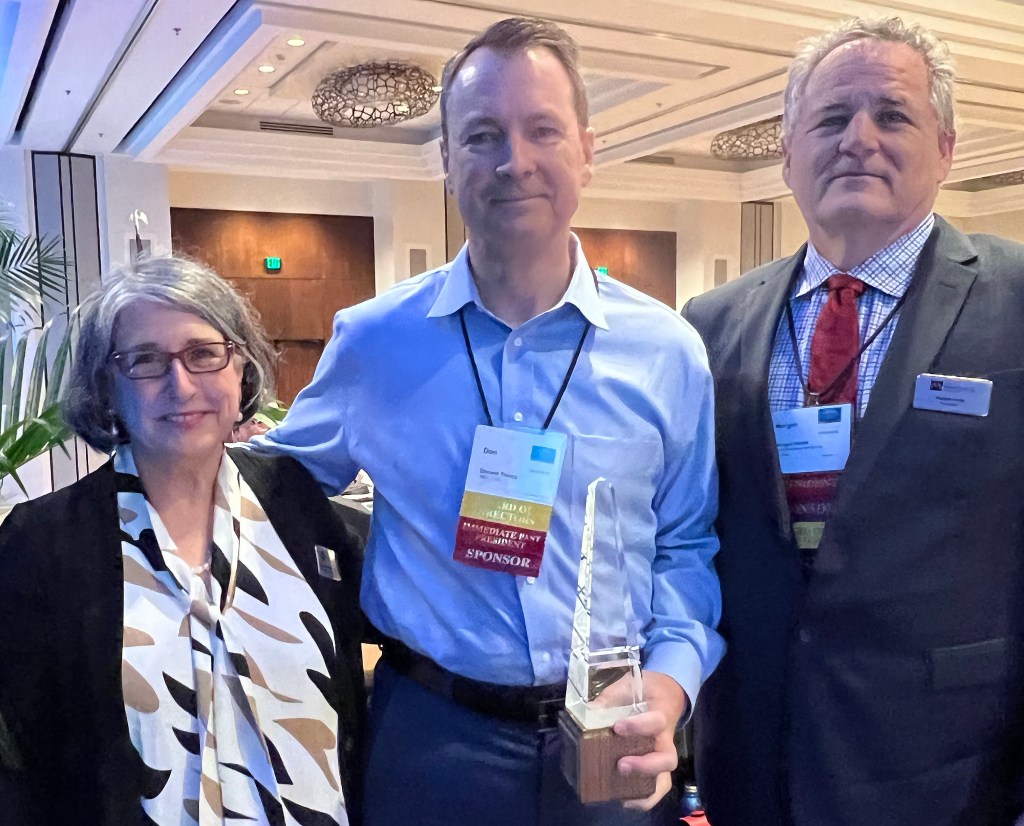 Don Young, ADT EVP & Chief Operating Officer, has received the 2022 Stanley C. Lott Memorial Award from The Monitoring Association (TMA), a trade association representing the professional monitoring industry.
The award recognizes those whose contributions to the security industry have been most significant and have spanned years and decades. Lott was a dedicated leader and past president of The Monitoring Association.
"I am honored to be the recipient of The Monitoring Association's Stanley C. Lott Award," said Young, who received the award at the association's recent annual meeting. "It's a great privilege to lead so many dedicated and talented teams over the years who are changing the landscape of security through advancements in technology and innovation."
The award is given at the discretion of the president of TMA. In presenting the award, Morgan Hertel, TMA President, recognized Young's deep and enduring commitment to TMA and the alarm industry, along with his significant contributions and impactful initiatives. These include the Work-From-Home Standard (collaborating with UL Solutions), the TMA-AVS-01 standard, which is pending ANSI approval now, ASAP technology refresh, 3G sunset education, FirstNet adoption and modification of the selection process for The TMA Excellence Awards.
For more information on other award honorees, please visit TMA's website.