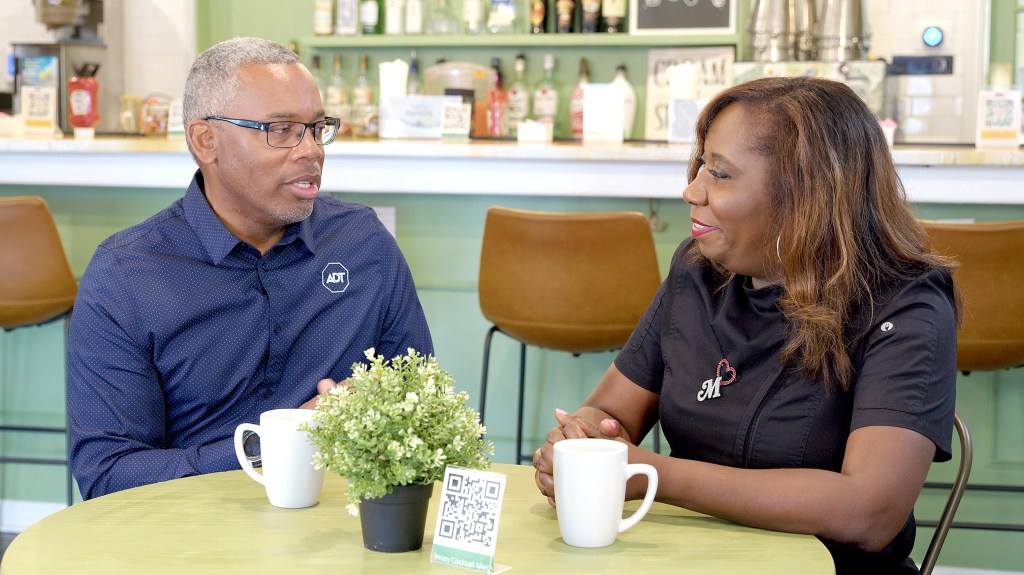 Monique Williams has plenty on her mind as a small business owner, chef, mentor and mother, including everything from restaurant logistics to new dream projects.
But one thing she doesn't have to worry about, she says, is the safety of her other "baby," the Memphis-area restaurant Biscuits & Jams. That's because of the trust she has in her ADT security system and in her professional relationship with ADT Small Business Sales Manager Stephen Williams (no relation) to help protect the restaurant.
Trust with ADT
"I know with ADT, I can pick the phone up and call Stephen. I know you're going to give me the right information, you're going to tell me exactly what I need to make sure that my business is secure," Monique, also known as "Chef Mo," said in conversation with Stephen. "This is my baby, and I trust ADT with my baby. And I trust you."
Stephen takes pride in the trust he establishes with customers. Developing trust doesn't happen quickly; it takes time and starts with genuine concern.  
"First, I have a servant mindset, and this shows that I am concerned about them as a person and protecting their business or home. I always follow up with the customer post-installation to show them I am not just there for the sale but want them as a customer for life," Stephen said.  
Peace of mind
Stephen's dedication to providing a premium customer experience instills peace of mind, because customers witness his sincere concern while listening and addressing their concerns. The lack of worry Monique experiences when she leaves her restaurant, helps give her the freedom to imagine what's next. 
"When I think about it, ADT allows me to focus, knowing the restaurant is taken care of. And it helps me to think about other stuff," Monique said.  
"I can use my brain power to think about other things like, what's the next recipe? What's the next menu item? OK, what's my next business venture? Then I call Stephen and say, 'Hey, I need you.' "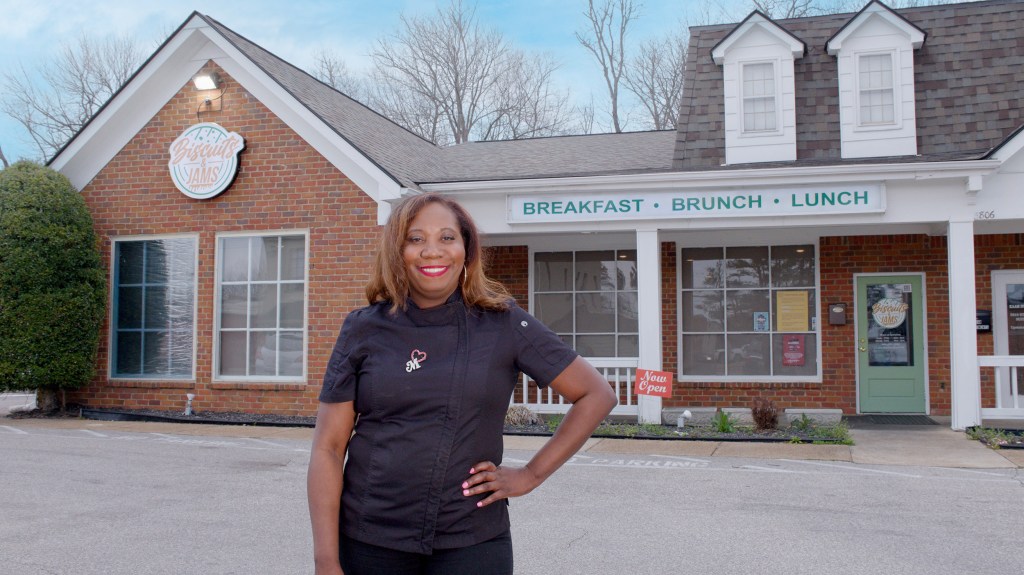 Read more about Monique Williams and her path to making a childhood dream of owning a restaurant a reality, with ADT by her side.
Monique's trust in ADT and Stephen has helped her expand her business and gives her more time to pursue mentoring other entrepreneurs. Stephen is proud to be of service to Monique and help her keep chasing dreams.  
"I appreciate that because that's who we are and what ADT stands for," Stephen said. "We're always there 24/7. "We're going to be there for you; if anything happens, any questions or concerns that you have.
"It makes me feel great knowing that the customers I serve ultimately felt they were working with a friend who was looking out for their best interest. That is always my hope as I walk away from the location." 
Encouraging community entrepreneurs
Stephen helps protect small businesses in his community with his job, giving owners confidence and freedom. They can work to fulfill their personal and professional goals while being community role models. 
Stephen praises business owners like Monique and recognizes their strength and fortitude. "You are making your parents so proud, making your grandmother proud. And just seeing your maturation over all these years just continues to be powerful to me," Stephen told Monique. 
ADT is proud to be a part of Williams' journey. How can we help protect your dream? Learn more about ways to tailor a security solution to help protect your business.