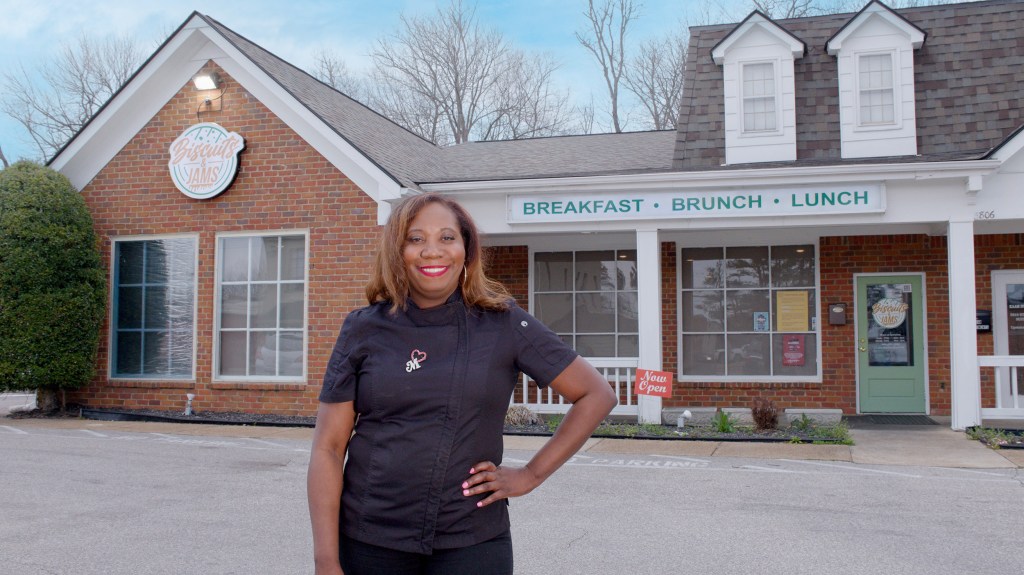 You can almost taste the fresh, baked-from-scratch food when you walk into Biscuits & Jams in Bartlett, Tennessee, just outside of Memphis. The bright, open restaurant started as a dream for Monique Williams when she was just 12 years old. Inspired by her grandmother Laura, Williams drew up a business plan. From then on, the ADT small business customer held onto that dream until she made it a reality.  
Affectionately known as "Chef Mo," you can find Williams on any given day serving up Southern cuisine and hospitality at the popular breakfast and lunch spot. It's a heartfelt tribute to her grandmother; the creative meals are delicious and a force for good.  
"Food is like life. It's family, and it reminds me of my grandmother making biscuits every day for my granddad before he went off to work," Williams said. You'll find an eclectic offering on the menu at Biscuits and Jams, including shrimp and grits, gumbo, fried green tomatoes and options for vegetarians and vegans.  
Women own 42% of all U.S. businesses, according to the National Women's Business Annual Report (2020). As a business owner and leader in her hometown, Williams has made it her mission to help grow her community for good. "I'm community-driven, and I'm focused on growing us as a community and keeping the people here," she said. 
Williams is intentional about what she's doing as a business owner. She hires young adults and mentors them on running a business and working in a restaurant.  
"Legacy is not always family," she said. "My sister entrepreneur is just getting started and needs a word of encouragement. Say, 'You got it, girl; keep moving. I know it's hard, but you got it. Here's my hand, and I'll pull you along with me.' I think it's part of my God-given purpose to do this and help others do it."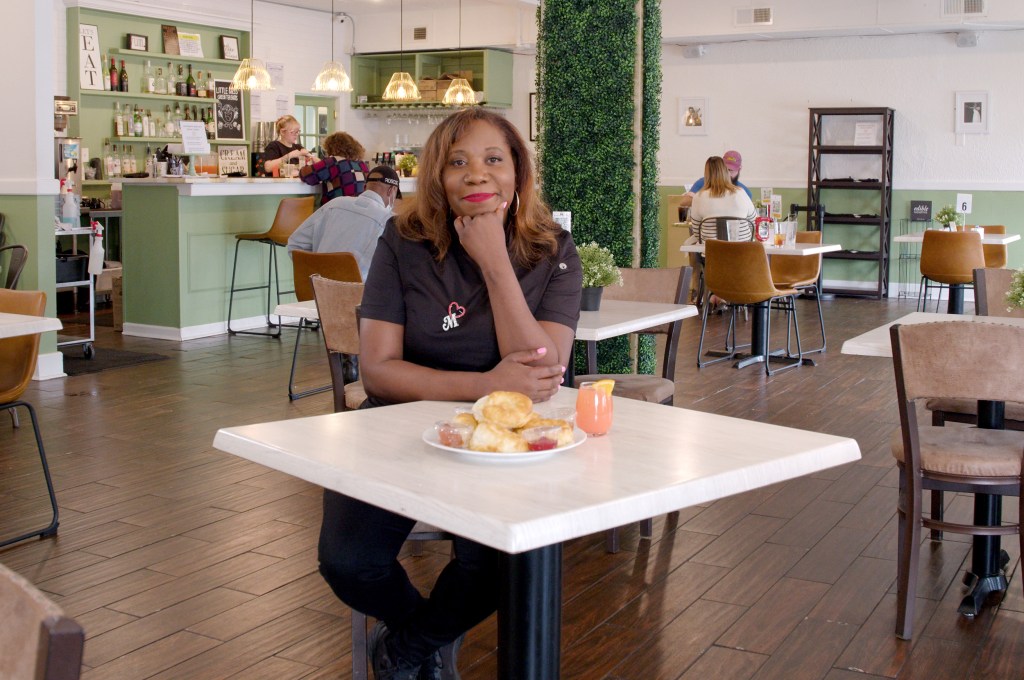 No worries at closing time 
Williams attributes part of her success to having a safe and secure establishment. She attributes her no-worries attitude to her ADT Small Business account manager and friend Stephen Williams.   
"I trust my business with ADT," she said. "I know that I don't have to worry. I know I will get that phone call if someone tries to come in. I know my business — my baby — is secure."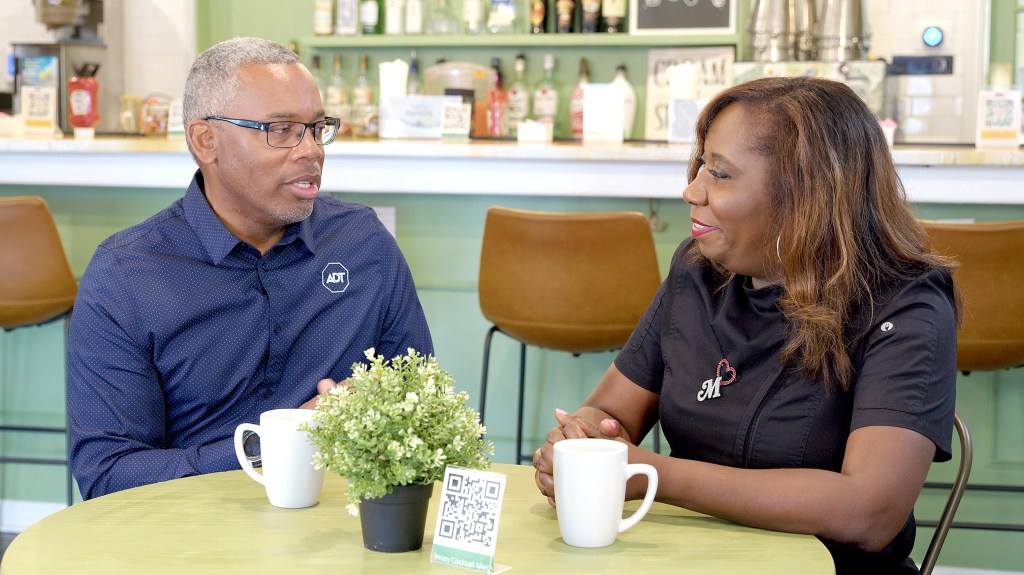 Click here to find out more about how Stephen Williams, ADT Small Business account manager, helps support Monique Williams' small business.
Like the memory of her grandmother's baking and her favorite childhood snack, Williams' biscuits and jams are a powerful reminder of the role that food has played in her life and during her culinary journey. And she's bringing that nostalgia to the table daily for her customers.  
"It feels good to go home at the end of the day and lay my head on the pillow, knowing I don't have to worry about someone coming into my restaurant. ADT has put things in place to protect us. It's just peace of mind, and there's not enough money in the world to make you trade peace of mind," Williams said. 
ADT is proud to be a part of Williams' journey. How can we help protect your dream? Learn more about ways to tailor a security solution to help protect your business.