As the most trusted and experienced brand in the home security industry, ADT sets a high bar when it comes to our products. More than six million customers rely on ADT devices to help protect and connect what matters most to them. It is essential that each and every product performs as expected and as advertised, no matter the conditions.
For example, ADT specifies that the Command panel, which integrates with and controls a customer's smart security and home automation devices, can connect with up to 128 security devices, 250 lifestyle devices, and 8 UI devices at once.
Tim Rader, Senior Director, Product Development, and his team of experts at the ADT Engineering Technology Center take these specifications very seriously. That's why they run every panel that ADT sells and installs through an exhaustive process known as large system testing.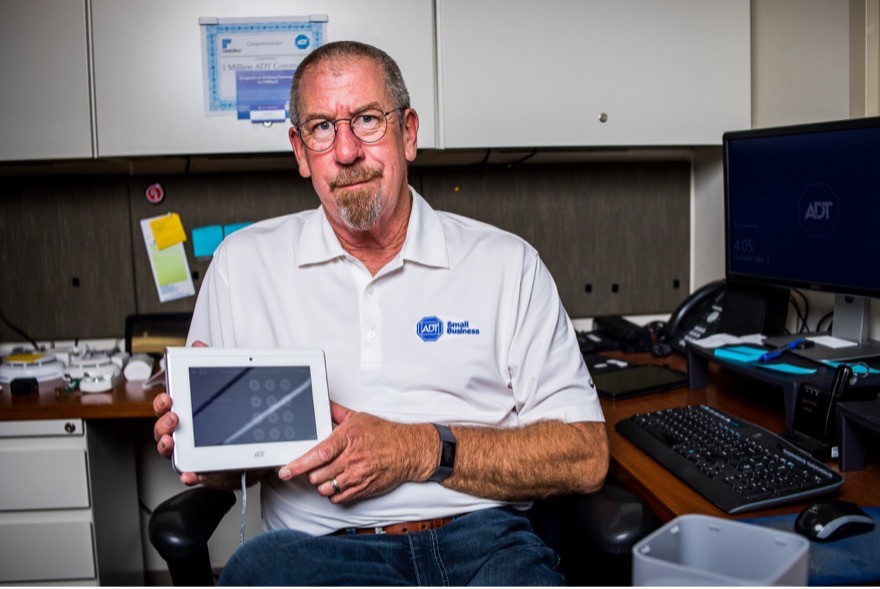 In one of the lab's teched-out rooms stands a white pegboard with an ADT Command panel in the center, surrounded by 250 different devices, including window sensors, doorbells, keypads, smoke detectors, thermostats, and more. Each product is constantly interacting with the panel, sending it alerts and running events to ensure that it responds exactly as it's supposed to.
For many competitors and manufacturers, tests like this would often be automated, with a computer simulating each of the devices. But the ETC team puts a premium on "real world" testing, working hard to recreate the environment of a customer's home. By connecting the panel with actual devices, they're able to obtain the most accurate information and results possible.
This is a hallmark of the ETC — going above and beyond in everything they do to provide customers with safe, smart, and sustainable solutions that can handle anything thrown their way.
You can learn more about the ADT Engineering Technology Center here.