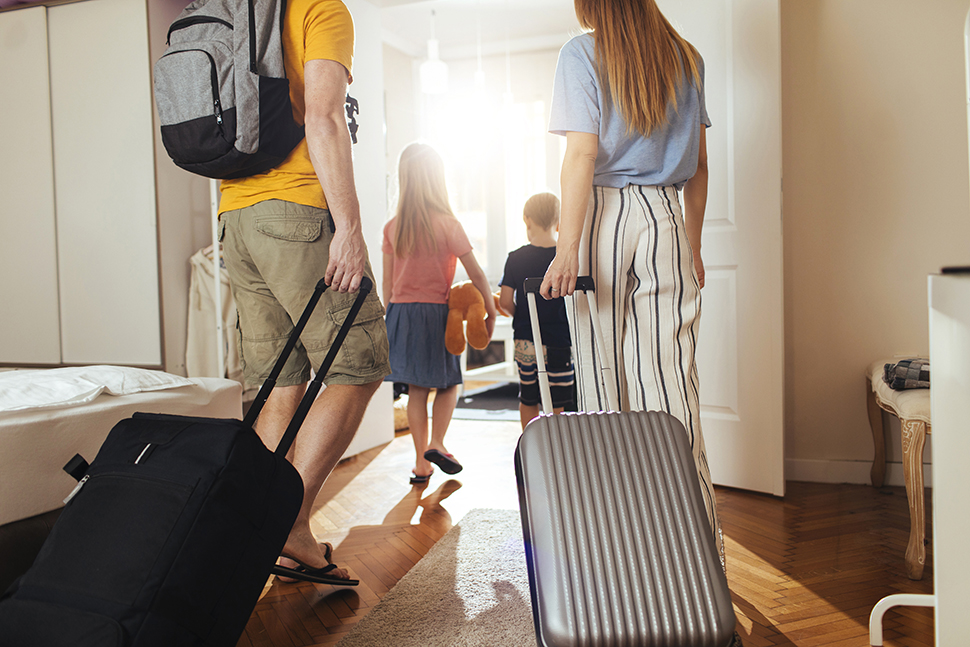 Summer travel season starts soon, and ADT has tips to help ensure you have no worries as you head off on your next amazing vacation.
Our new ADT Self Setup system and the SoSecure by ADT app can help put your mind at ease, providing ways to check in on your home and stay safe and connected on the go. Here's how.  
Security back home 
Did that delivery come early? Did I remember to turn down the AC? Did the neighbor come by to check on the cat? An ADT smart security system can help alleviate worries that arise after you leave the house.
Customers have two options for installation: Pro Install or Self Setup. Pro Install is our traditional installation method, with an ADT technician setting up the system for the customer. The new ADT Self Setup option allows do-it-yourselfers to order and customize their system and install it themselves. Both Pro Install and Self Setup systems integrate with several Google Nest products.
ADT Self Setup also includes the ADT+ app, allowing vacationers to easily check in on their homes, anywhere they have a network connection. For example, you can check your Nest Doorbell to see if the package was delivered, check your Nest Thermostat to monitor your home's temperature or look at your Nest Cam footage to ensure the cat is OK.  
ADT SMART Monitoring is also available with your security system. This award-winning* technology helps reduce false alarms and notifies you when an alarm is triggered, allowing you to confirm or cancel the alarm.  
SMART Monitoring with Video Verification is a new tool that helps improve emergency response times for Self Setup customers with a Nest Cam who are enrolled in Nest Aware or Nest Aware Plus.** These customers can verify their alarms with Video Verification and, when needed, ADT agents can send critical information to police, helping officers respond faster.*** Month-to-month monitoring is available for ADT Self Setup customers who want to try the service but don't want to commit to a long-term contract.
Safety on the go 
Before your trip, make sure your travel companions download the free SoSecure by ADT app from the App Store or Google Play. Your group can then stay connected during your travels with the app's My Groups location-sharing feature, which works on both iOS or Android devices. 
Users can set up to three locations within the free version of SoSecure to ask for and receive updates from those in your group. One example: Set your hotel as one location and a restaurant as another location. Your group can be notified when you arrive at either.  
Parents can use the "request a check-in" feature to send push notifications to their kids as a safety check.  
Emergency situations 
SoSecure users are one click away from help during an emergency or uncomfortable situation. The free version of the app has an SOS Slider and SOS Chat, allowing users to contact an ADT agent 24/7 in the United States.  
Agents will stay connected until you are safe. If ADT agents don't get your safety confirmation, they will contact emergency responders and a list of emergency contacts you've previously selected.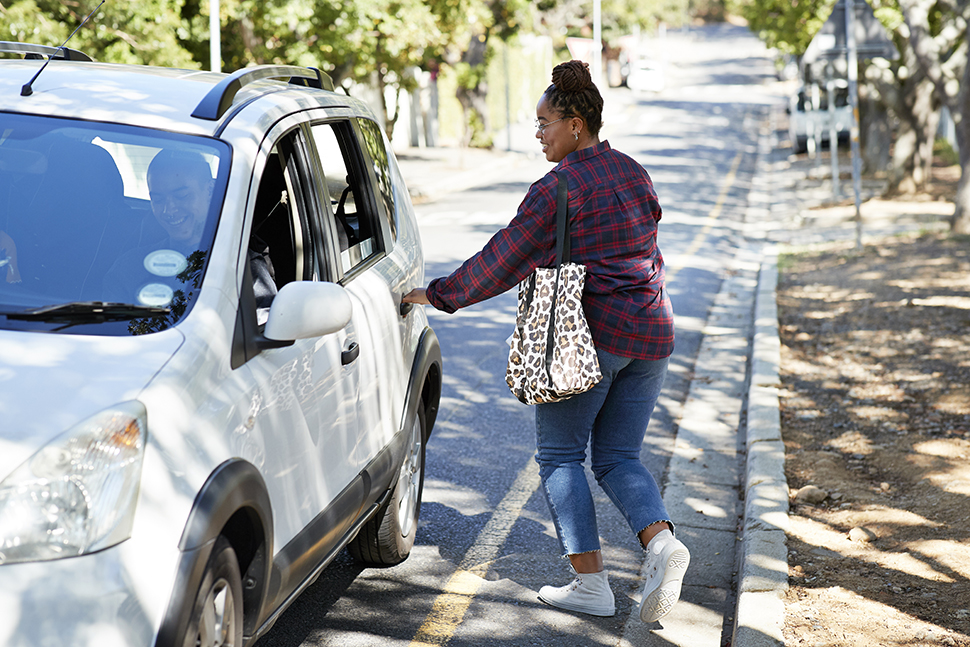 Rideshare security 
ADT's partnerships with Lyft and Uber can help you stay safe as you explore new cities. The Emergency Help feature in the Lyft app allows you to connect with an ADT agent silently or by voice if you feel uncomfortable or have an emergency. Uber's app has similar offerings through its Live Help from a Safety Agent feature. 
In non-emergency situations, the ADT agent can contact you and follow your location during the ride. The ADT agent can also call you after drop-off to confirm everything is OK.  
When emergencies occur, you can choose to get a call or text, or have the agent silently alert 911 on your behalf. If you select a silent 911 alert, ADT will alert authorities with your live location and ride details (vehicle's make and model, license plate number and intended drop-off location).  
A couple real-life examples of how ADT has helped rideshare users:  
A rider in Illinois silently texted ADT with concerns that her driver was not following the GPS. An ADT agent stayed on chat and followed the rider's location throughout the trip, then called after drop-off to ensure she arrived home safely. 
In Virginia, a rider with a history of seizures noticed the warning signs and alerted her driver that she was about to experience a seizure. The driver contacted ADT, who dispatched an ambulance that arrived at the rider's destination. 
ADT believes everyone deserves to feel safe, whether at home or on vacation. Increase your peace of mind with SoSecure and an ADT smart security system.  
*SIAC, 2022. ADT is a gold sponsor of SIAC.  
**Requires purchase of Nest Camera and professional monitoring plan. Currently available for Self-Setup customers. 
***vs. unverified alarms. Requires purchase of Nest Camera and interactive monitoring services plan.