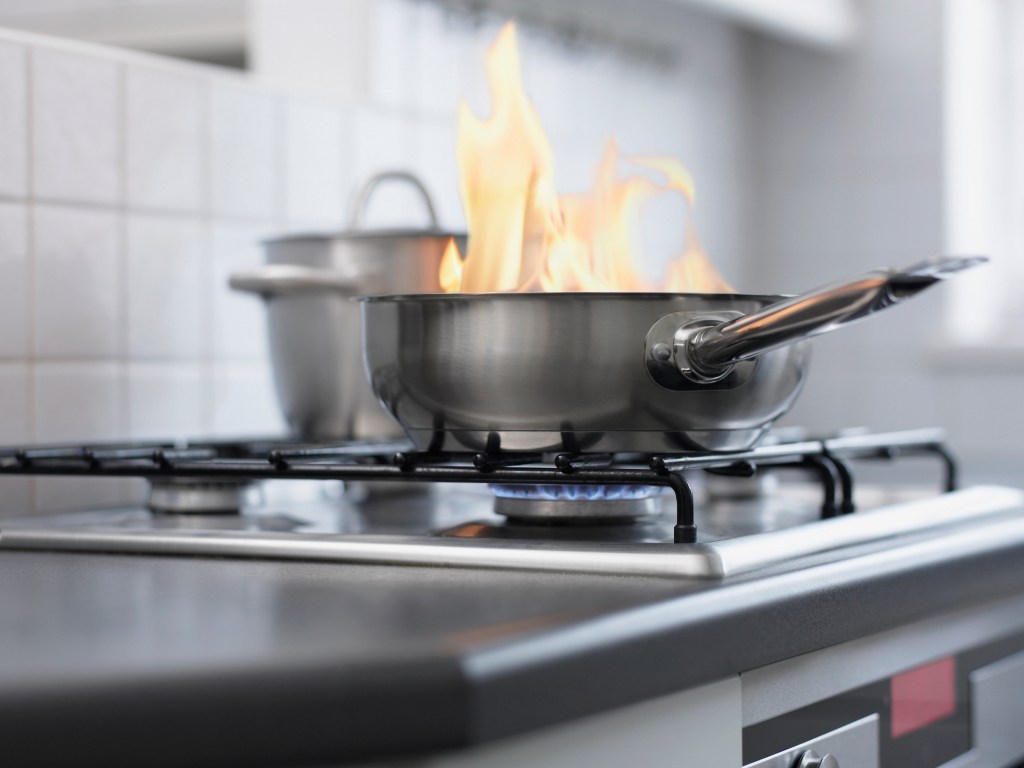 It's tempting to want to slip out of the kitchen for a bit on Thanksgiving. Parades and football on TV, big sales and a house full of guests are hard to ignore. But leaving high-heat appliances alone for too long can be a safety risk.
Cooking is a leading cause of home fires — causing an average of 49% of all home fires in the U.S. — with Thanksgiving and Christmas being the most frequent days home fires occur, according to the National Fire Protection Association. While most cooking fires are small, one can still disrupt or even ruin your feast. Here are some ways you can use your ADT system to help prevent and detect flare-ups and keep your loved ones, and your meal, safe.
ADT Smoke Detector
ADT Smoke Detectors include 24/7 monitoring and heat detection. And families don't have to worry about false alarms or dead batteries since ADT Smoke Detectors send smart status reminders to let you know if they're working properly, need cleaning or need new batteries. They also have enhanced sensors, which can minimize false alarms from cooking while picking up smoldering fires faster.
As an ADT customer, you can also monitor your home from virtually anywhere and get mobile-device alerts if smoke or heat are detected. If detection occurs, the monitoring center will quickly contact you and the local fire department.
ADT Smart Plugs
Sometimes it's hard to remember whether you turned off an appliance. But ADT Smart Plugs allow you to remotely check and turn off appliances through the ADT app.
The setup is easy. Simply insert the smart plug into an outlet and connect your appliance. Then you can be assured that the coffee maker is off and that the kiddos didn't leave on any appliances before starting their holiday movie marathon.
ADT Smart Plugs can also be used with your lights, which is helpful when traveling for the holidays. You can automate when house lights go on and off, making an empty home look occupied.
Nest Products
Getting extra help in the kitchen can be tough during the holidays, especially if a competitive board game is taking place in the living room. Who is going to set the timer or answer the phone if a guest calls?
With ADT and Google products and services, those challenging multitasking moments can be reduced. ADT incorporates "Hey Google" for voice control of connected ADT security systems and ADT-compatible devices like smart lights and thermostats.
Simply say, "Hey Google," and follow with a command such as "set the timer" or "unlock the front door."
Many of the Google Nest products, including the Nest Mini, Nest Cam and Nest Hub, can be integrated into ADT's smart home security solutions. The Nest Doorbell is especially helpful for monitoring for packages and deterring porch pirates.
Interested in learning more about ADT smart home solutions, click here.