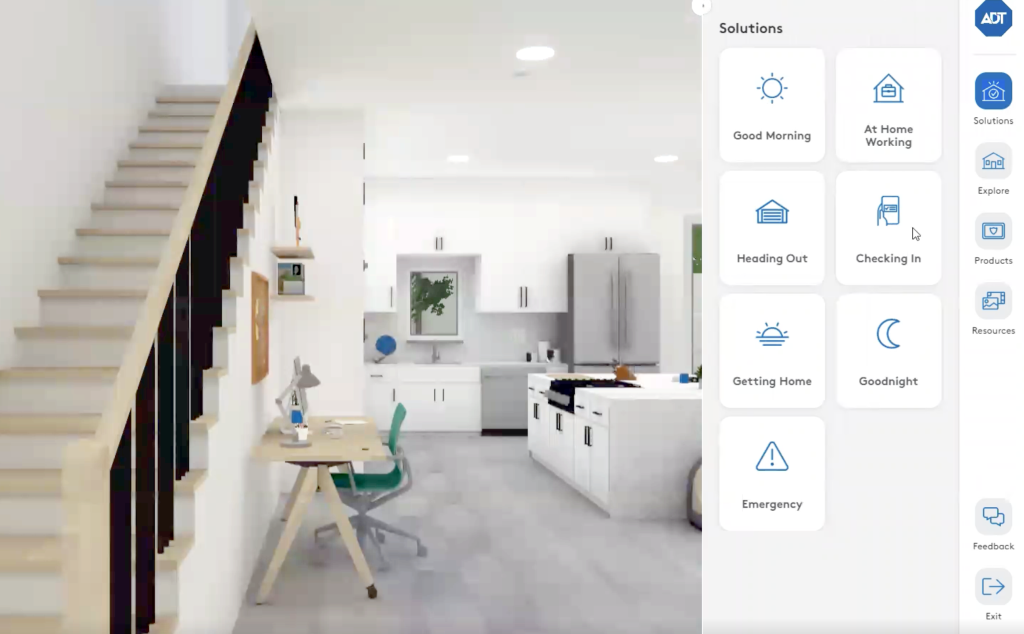 ADT is giving customers an innovative new way to plan their smart home with ADT and Google products. ADT's in-home sales experience now includes interactive visualizations through augmented reality via the ADT Virtual Tour App, which shows how ADT and Google smart home security products and services can help protect and connect customers' homes and families.
The ADT Virtual Tour App is a new mobile-based tool that ADT Solutions Advisors can use to demonstrate how ADT and Google smart home and security products function and fit into the customer's home to meet their specific needs. 

The ADT Virtual Tour App offers unique animated storylines to show how ADT and Google products can add protection and convenience to customers' everyday life: "Good Morning," "At Home Working," "Heading Out," "Checking In," "Getting Home," "Goodnight" and "Emergency." Virtual storytelling offers an individualized experience and helps customers see how the products would look in their home through augmented reality. This, along with in-home ADT professional advice, helps customers get an ideal smart home security system for their needs.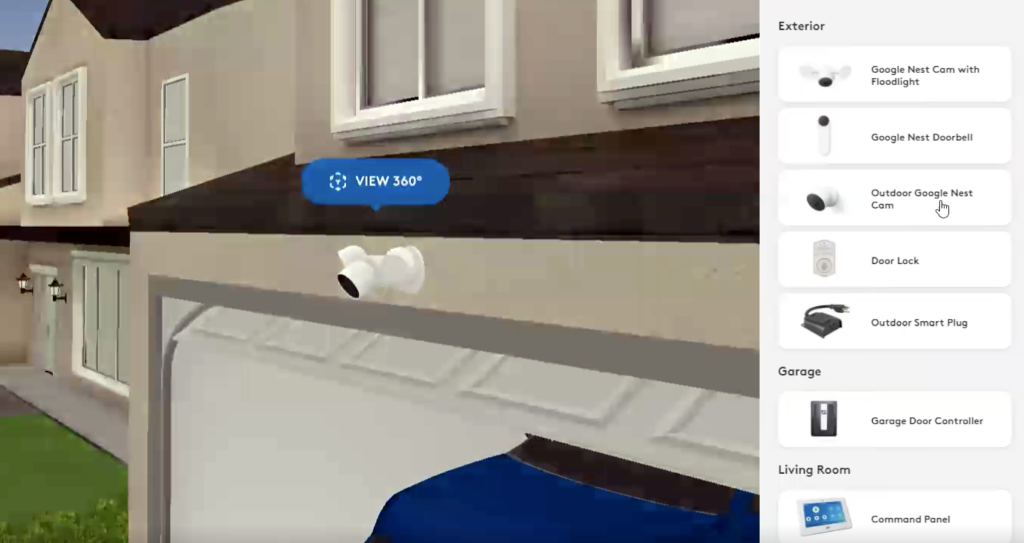 "The ADT Virtual Tour App was designed to equip our sales teams with tools that help the customer better communicate their individual needs and make smart home security decisions with our Solutions Advisors that are right for their home and family," said Renee Daniel, ADT Channel Marketing Digital Platforms Manager. "Our goal is to empower our Solutions Advisors to serve our customers with the best solutions, and we are excited to introduce this new technology to the customer buying experience."