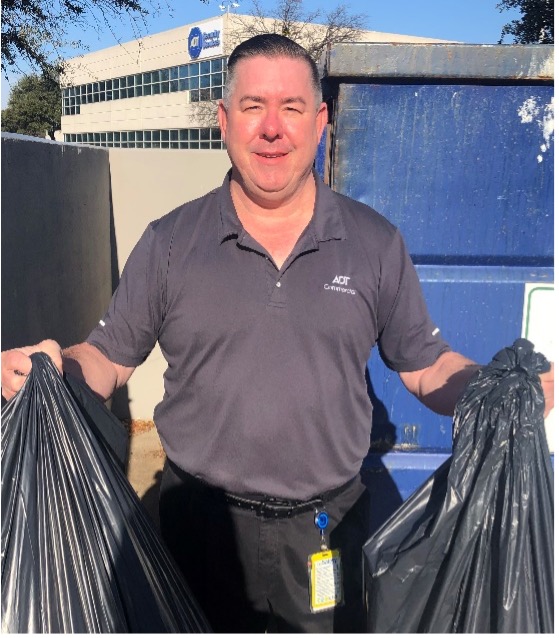 David Brightly loves talking trash especially when it involves helping the environment and saving ADT money. As Senior Director of EHS, Compliance and Business Continuity, David teamed with a company in 2020 to install cameras into hundreds of dumpsters that ADT uses across America.
The devices monitor waste levels, helping reduce unnecessary trash hauls.
"It's great for the environment because instead of a garbage truck coming daily, now it might be a few times a week and that means less driving and fewer carbon emissions," explained David.
ADT dumpsters are also monitored to see if any unwanted materials are deposited in recycling containers.
"As we drive toward being a more sustainable company, technology, even in trash cans, can help us achieve our goals," David said.