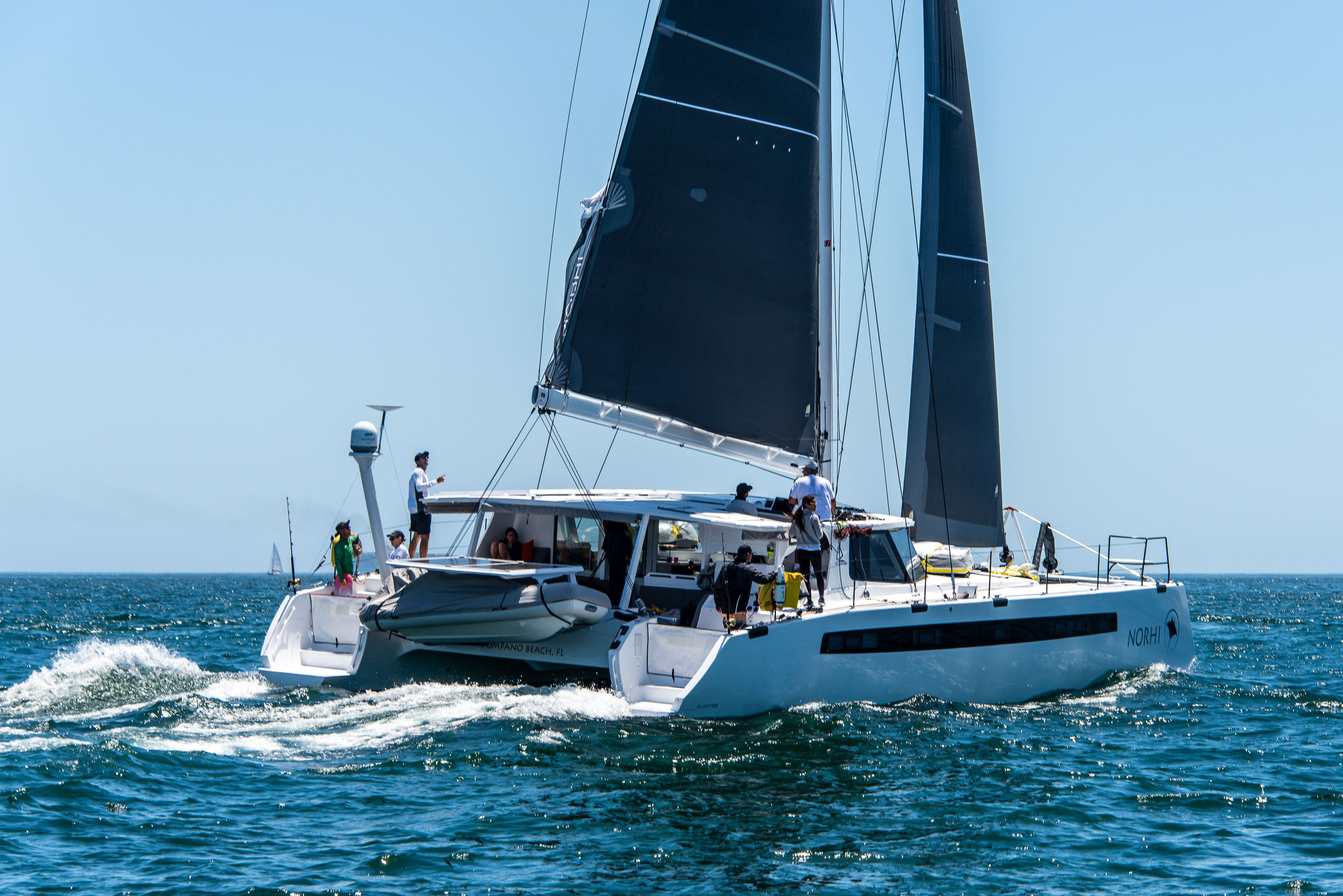 Something always goes wrong when we're trying to accomplish a goal. How do you prepare for Murphy's law at sea during a sailing competition? You have to keep making good decisions and stacking them on top of each other.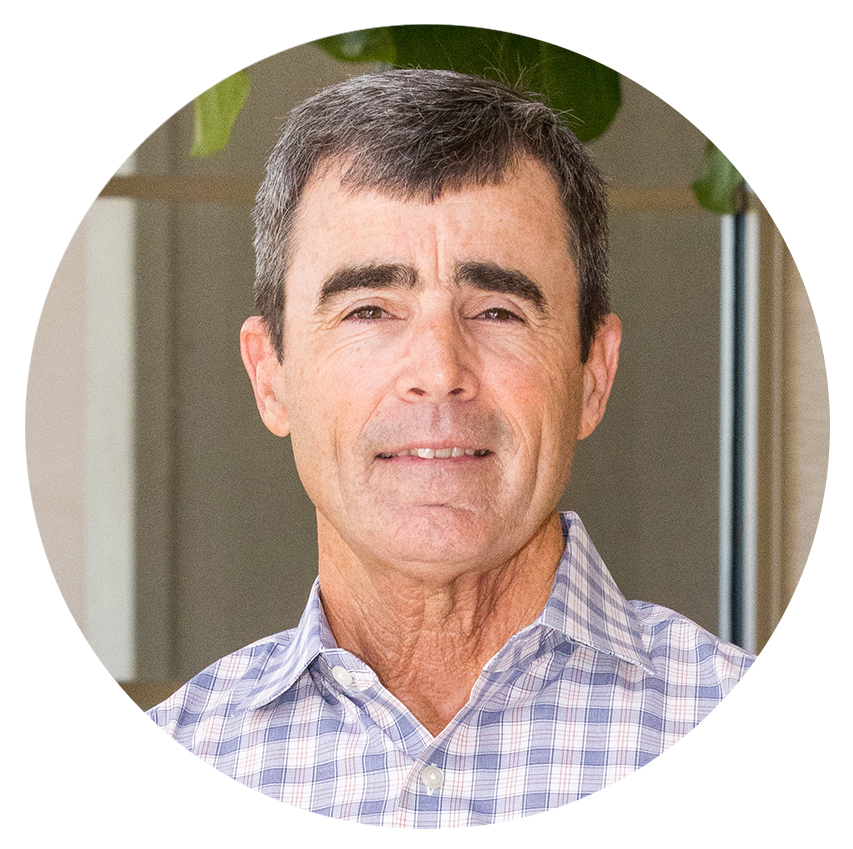 That's exactly what Larry Folsom, ADT Senior Vice President & Chief Monitoring Officer, did when a vital equipment piece broke just days before the Cape2Rio Race, a competitive sailing race he was participating in.  
He kept working on making good decisions, not only fixing the boat and completing the race, but winning the entire event. Folsom believes personal hobbies like sailing help employees challenge themselves in a fun way and spur innovative inspiration to reach personal and professional aspirations. 
Sailing also offers experiential value with lessons in decision making and leadership. Decisions aren't always easy to make when you factor in the unforeseen challenges — high winds, storms, illness and other dangers. And that's especially true when your children and wife are on board, which they were for the Cape2Rio race.
There's a lot to think about before sailing a 52-foot boat from Cape Town, South Africa to Rio De Janeiro. But for Folsom, it was the perfect challenge to refresh his perspective and build lifelong memories.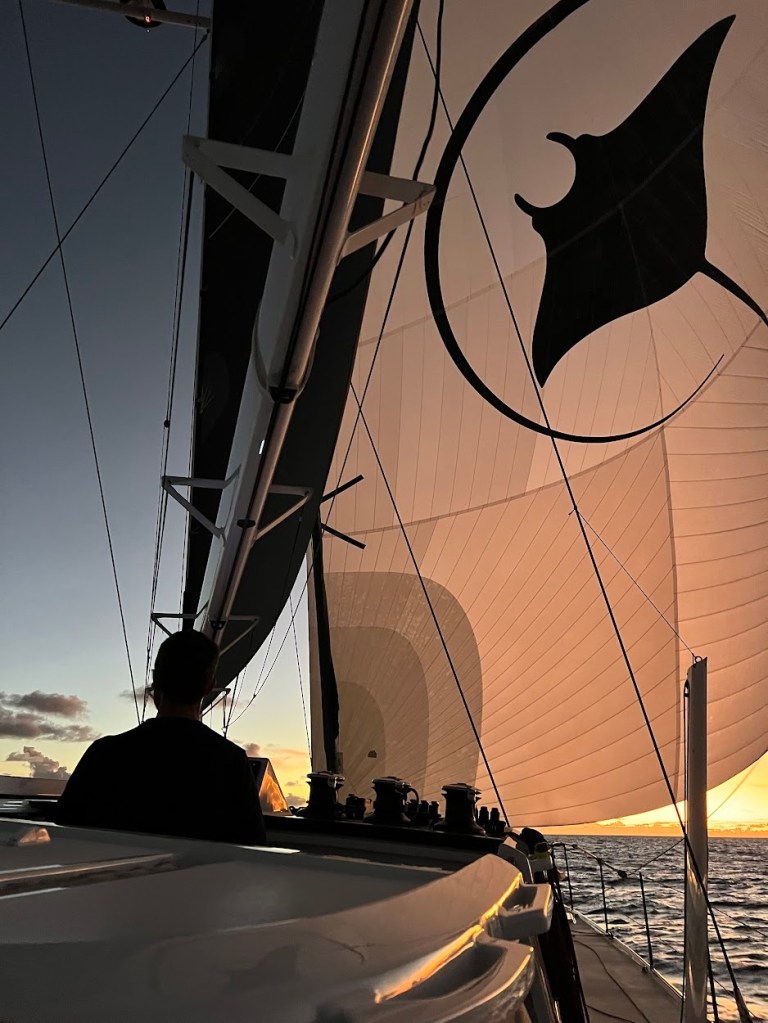 Folsom recently returned to work after winning the race – a 3,600-mile, 18-day sprint across the south Atlantic Ocean — and spoke to us about the experience.  
Q: Congrats on the win. Your wife Norhi, 15-year-old son Dylan and 12-year-old daughter Alexa joined your crew for the journey. Why did you want your family to join you?  
A: We're getting towards this period where our kids are getting older. We wanted to provide an experience that challenged them. Honestly, it was rewarding as a parent to see them processing how scary this is and how difficult it is and facing those uncertainties head on.  
Q: You faced adversity with this trip. The longeron, which plays a critical role for controlling the sail, was damaged during qualifying trials but wasn't spotted initially. The issue wasn't noticed until later and repairs were completed one day before the race started. Your steering also failed during the trip and there were even a few bouts with illness. What lessons do you hope these tribulations taught your kids? 
A: Sometimes things are uncomfortable. It's just uncomfortable. It's not a reason to avoid doing it. That part of our message to the kids was fantastic.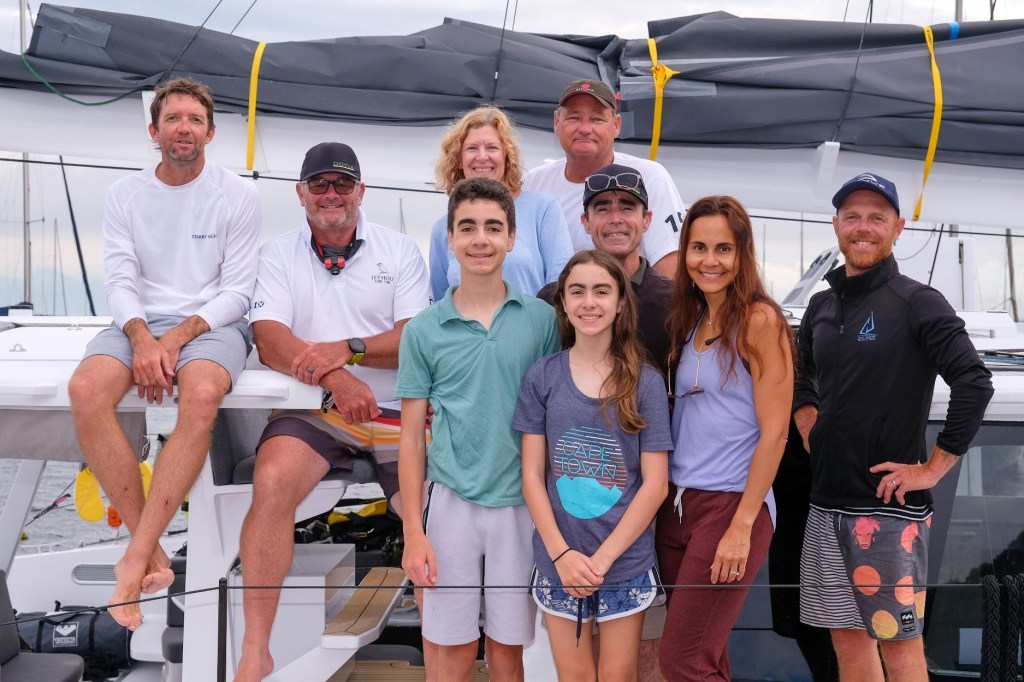 Q: Your family and crew faced challenges but won the race. You make tough decisions about pushing and holding back on the open seas. Modern boats have tons of analytical tools to help but figuring out which path to take is still tough. If you take a straight shot, it doesn't give you the most wind, but a curved shot adds more distance and wind. How did your team find that perfect path? 
A: The South Atlantic is dominated by the Southern High. It rotates counterclockwise between the African continent and South America. If you get too close to the center, there's not as much wind. You get too far away to get more wind pressure, and you're covering too much distance. So it's this fun game. There's a computer running all the time, running models against the wind, wind speed, wind direction and how the boat is supposed to perform. Every four hours we would get a report, a position report. Our mission, our goal, was every four hours to get a little bit faster, get just a little bit further ahead.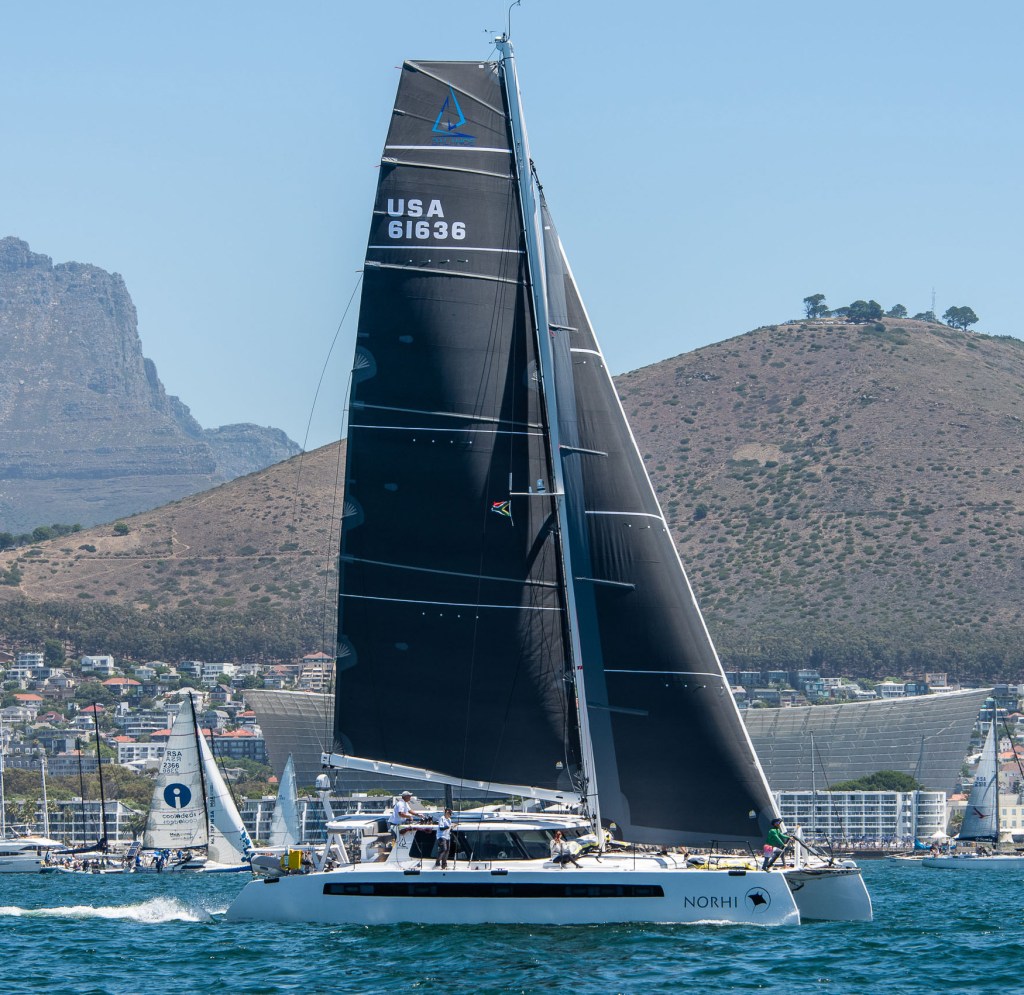 Q: Your team tracked your progress and found a winning path. We've seen how COVID, supply chains issues, talent acquisition challenges and technology improvements force us to rapidly develop new perspectives and problem-solving skills. Do you think enjoying our personal hobbies helps us develop the skills needed to defeat market interruptions?
A: I think it makes it easier for us to come back together and problem solve with unique perspective. If we don't get outside of this context, I think you can get bored. I think you can get burnout. I think we lose the ability to uniquely problem solve. 
Q: Leaders must give their teams a vision and you weren't shy about your vision and goal for this race. You wanted to win. What was your mindset entering this race?  
A: I don't do anything without the intention of winning and winning big. I only know one way to do stuff, try with all you have. So what I would say is we definitely took this on with the intention of winning.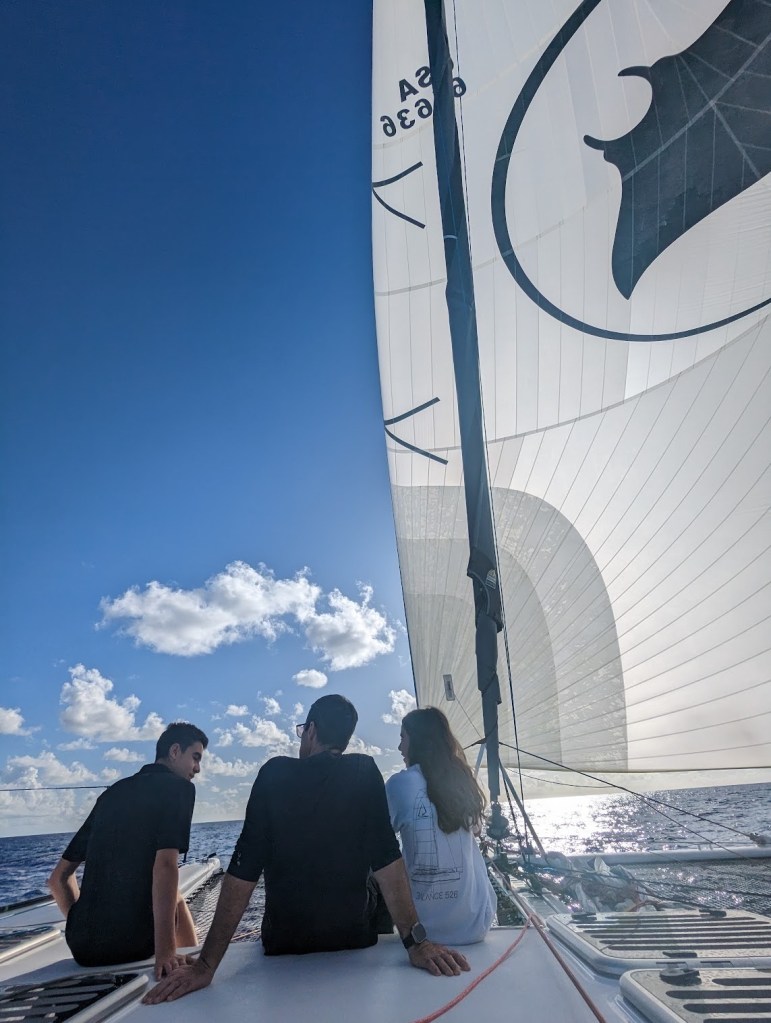 Q: What's your decision-making advice for thrill seekers and business leaders attempting to achieve bold goals?
A: I feel like decisions are like Legos stacking on top of each other, supporting and building toward your goal. That's probably how I calm things down when I know something's going to scare me. I try to make as many good decisions as possible and it sort of removes doubts and concerns. 
Businesses know challenges always lie ahead. For example, economists are predicting a recession, complicating an already murky market. The challenge is making sure your team is ready when setbacks come. 
ADT believes its people are its best asset and supports their personal development through healthy hobbies. Those hobbies can help improve problem-solving skills for an ever-changing landscape and benefit the business.