ADT believes that everybody deserves to feel safe. The following is one way that ADT is helping that vision come to life in various communities across the country.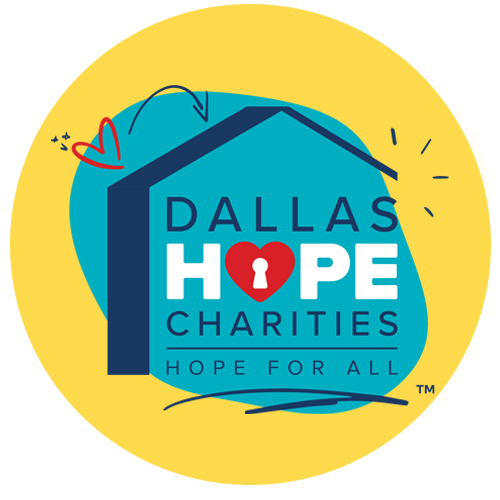 Dallas Hope Charities is a nonprofit organization founded in 2018 to provide temporary housing for LGBTQ+ young adults in the Dallas area who are homeless or at risk of becoming homeless. The transitional home has eight rooms, and its waiting list is long.  
"Many young adults in the LGBTQ+ community face discrimination and rejection from family and friends, leaving them vulnerable to homelessness and other difficulties," said Tamika Perry, the organization's CEO. "We provide a haven where LGBTQ+ individuals can find the support they need to thrive and achieve independence." 
When members of ADT's LGBTQ+ business employee resource group (BERG) heard about the mission of Dallas Hope Charities, they knew they needed to help and donated $8,500, said James Sweet, ADT's Director of Inclusive Diversity & Belonging and an executive chair of the company's LGBTQ+ BERG.  
"The last few years have been particularly challenging, with the pandemic exacerbating existing inequalities," he said. "The partnership between ADT and Dallas Hope Charities is a small but significant step in supporting the LGBTQ+ community's needs and promoting equality and inclusivity." 
According to the Trevor Project, about 28% of LGBTQ+ youth in the United States experience homelessness or housing instability. Those who did not have stable housing were two to four times more likely to report depression, anxiety, self-harm or suicide consideration or attempt. As a result of Dallas Hope Charities' work, 62 LGBTQ+ young adults in the Dallas area have been able to sleep in a bed instead of on the street. 
Perry smiles when asked about the people her organization has successfully supported into young adulthood, and she mentions one young woman who is now a flight attendant traveling the world.  
"I want to thank ADT for its support," she said. "Dallas Hope Charities is the only LGBTQ+ housing facility in the Dallas area, and your assistance helps us continue to do what we're doing."  
ADT aims to make our communities safer, smarter and more sustainable. We work alongside organizations across the U.S. to bring this vision to life through employee-involved philanthropic partnerships that are impactful and sustainable.