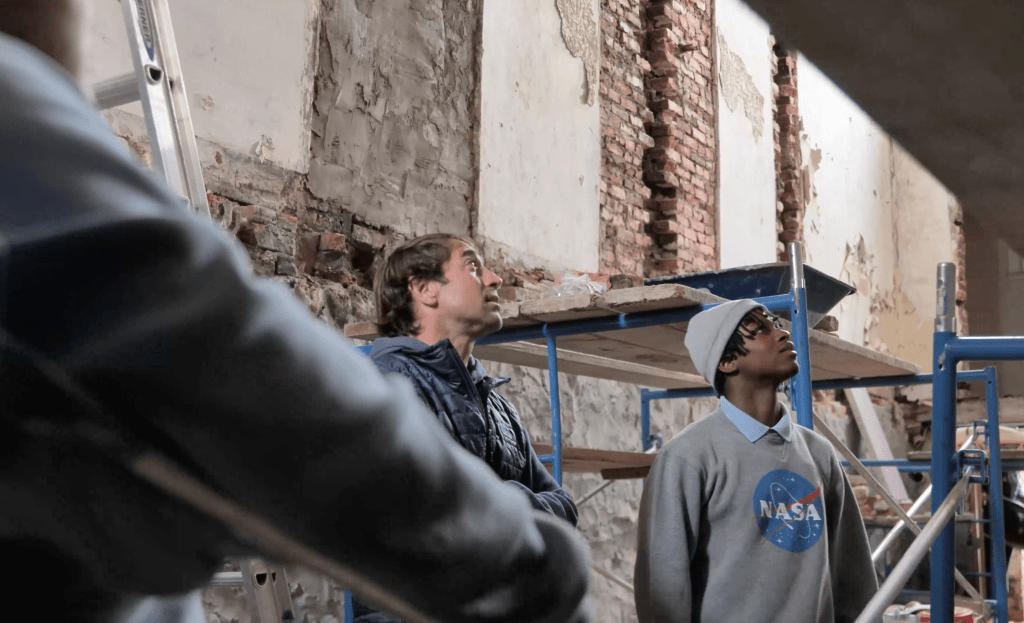 Since last fall, ADT has gifted $120,000 and has committed to providing $30,000 in security and solar equipment to Requity, a nonprofit based in Baltimore that turns neglected row houses into affordable, energy-efficient homes while helping high school students develop trade skills. 
But that was only the beginning of this important partnership in the city where ADT was founded nearly 150 years ago. Six months later, ADT is still contributing to Requity's vision and helping the nonprofit inspire and mentor students at Carver Vocational-Technical High School.  
Two Requity students recently earned job offers from Baltimore Gas and Electric after completing an ADT spring workshop focused on interviewing and trouble shooting skills.  
A long-term partnership 
Michael Rosenband, a Requity co-founder, said ADT is helping his organization make lasting changes to West Baltimore and beyond. The nonprofit's first rebuild is a house across the street from Carver Vo-Tech, nicknamed the Carver House.  
"ADT sees this as a partnership for the long haul," Rosenband said. "Many of these challenges stem from decades of disinvestment and lack of attention and focus. Knowing that ADT is here and investing and knowing that these things take time is hopeful and inspiring."  
ADT's commitment includes forging a pathway to ADT employment for Requity students. ADT General Manager Jeff Barbour is working with Requity and Carver Vo-Tech to streamline students' journey to ADT.  
"That pathway's first step is getting on-the-job training," Barbour said. "That is the first step of many steps that are going to qualify these young students for life at ADT. We are making sure that they have a pathway to get all the job qualifications and skills they are going to need to be successful in our business." 
Rosenband says the partnership is benefiting everyone involved: Students are practicing trades and gaining exposure to vital employment skills; ADT is identifying young local talent; and the community is getting more local, skilled workers for reconstruction efforts.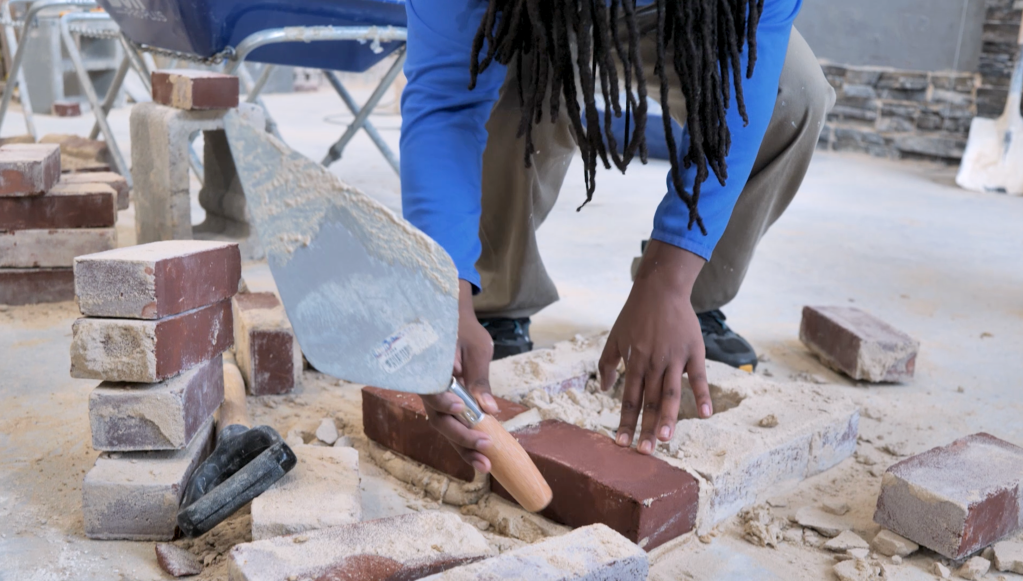 "At the end of the day, ADT is looking for talented and quality young people to grow and be a part of their organization," Rosenband said. "The amount of focus we could get with ADT representatives to provide skill-specific experience is critical. It helps to clarify what some of those skills need to be to put young people in a position for career opportunities with ADT and other companies." 
Rosenband is grateful for ADT's support because it is helping Requity gain more funding from other organizations.  
"A company like ADT that takes us seriously and recognizes the work that we are doing is important," he said. "The partnerships, awards, the funding that we have gotten since — I don't know if they necessarily happen without our relationship with ADT and the credibility that has given us."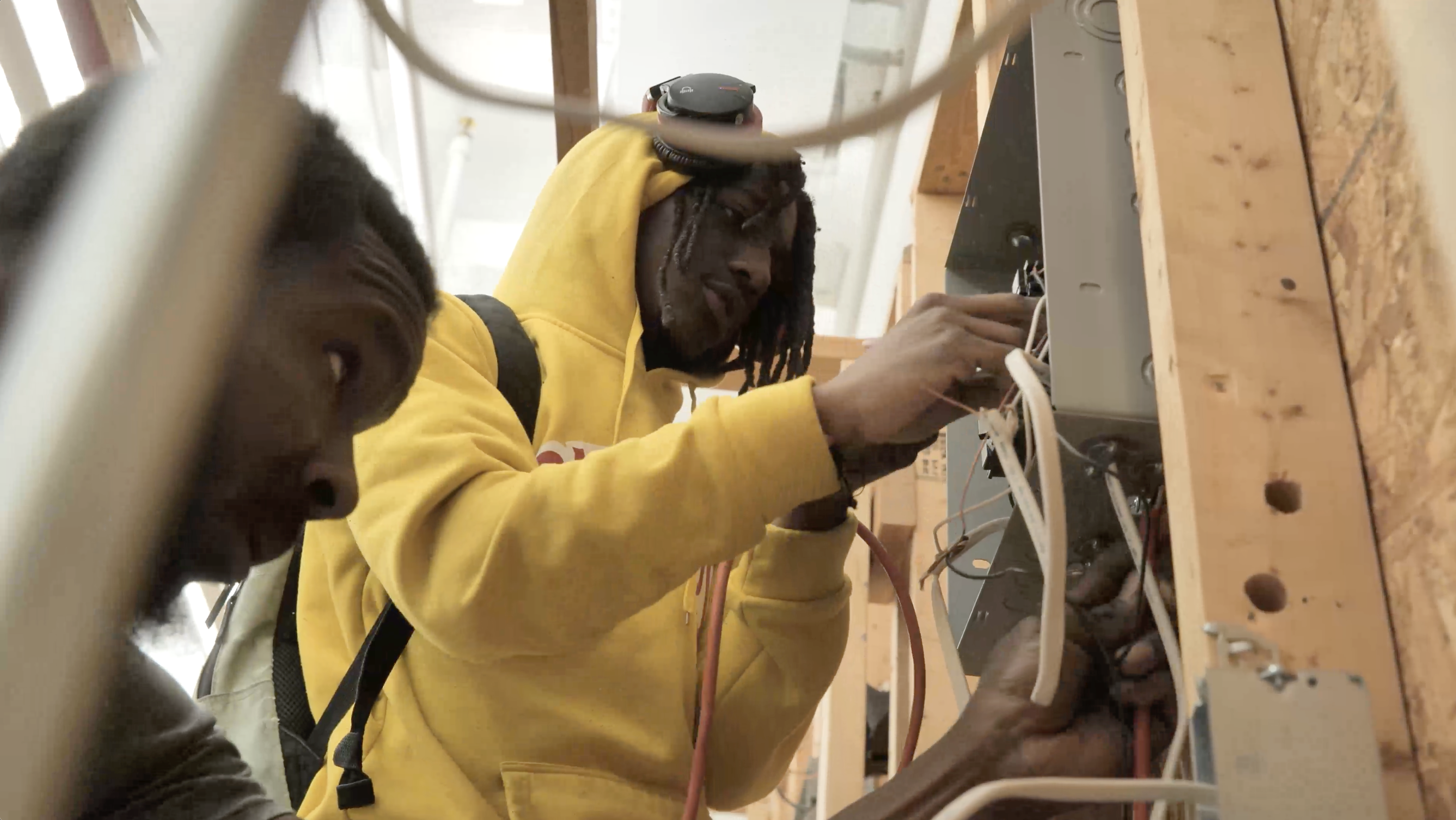 Related
ADT is helping Requity enhance opportunities for Carver students beyond its monetary donation. It's also providing mentoring for students. "It has been good having somebody who motivates you, believes in you and wants you to do better for yourself. Not only to please them, but also better for yourself," says student Ajaughn Vidal said. Read more.
Moving forward 
Requity is starting its third summer and is planning new projects. One initiative is a grant-backed block revitalization effort focused on adding trees, landscaping and lighting. Another focuses on students designing and imagining how to utilize the nonprofit's newly leased headquarters space.   
Requity's summer programs have grown over the last three years. The nonprofit is partnering with the Mayor's Office of Employment and Development as a YouthWorks program host site. This is Requity's second year hosting, which means the city pays students a stipend for participating. Three summers ago, five students participated, and last year, there were nine students. This year, Requity expects 12-15 students.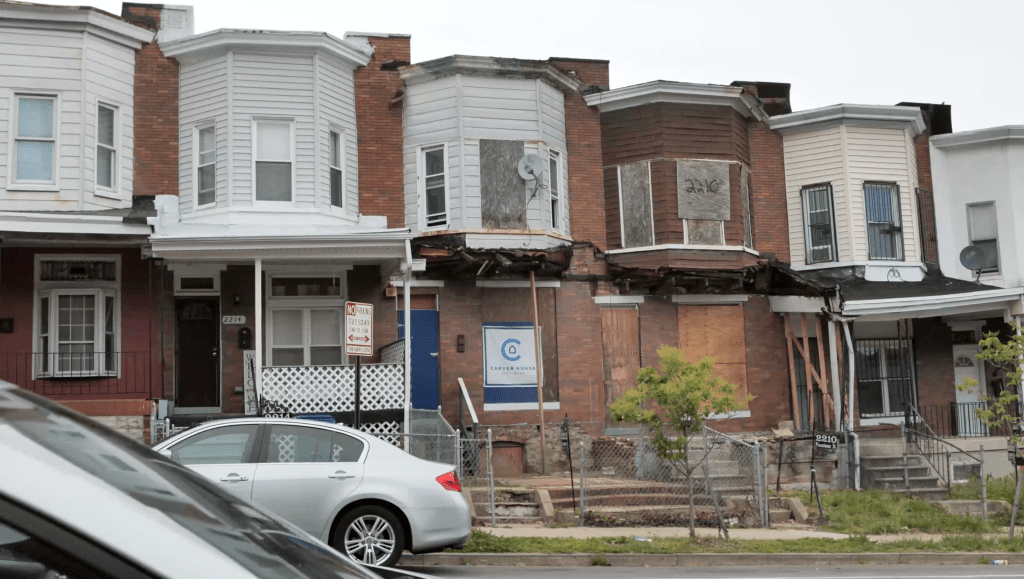 Requity's work is ongoing, and the nonprofit wants to help invigorate students and the community. Rosenband knows that an opportunity with resources like those from ADT can be life changing.  
"I think that not only benefits students, but it benefits those who students are around," he said. "I hope that Requity in some fashion, hope or way helps to provide that." 
He added, "People given opportunity, chance and resources can self-actualize. They can explore who they are as a person. When you are a part of creating that opportunity and people do that, it is reaffirming, and you are doing good work." 
Requity is a nonprofit founded three years ago and has partnered with ADT since November 2022. ADT was established in Baltimore and is committed to positively impacting all communities it operates in. ADT Safe Places aims to create safer, smarter and more sustainable communities.
ADT will celebrate its 150th anniversary in 2024 in its founding city of Baltimore.