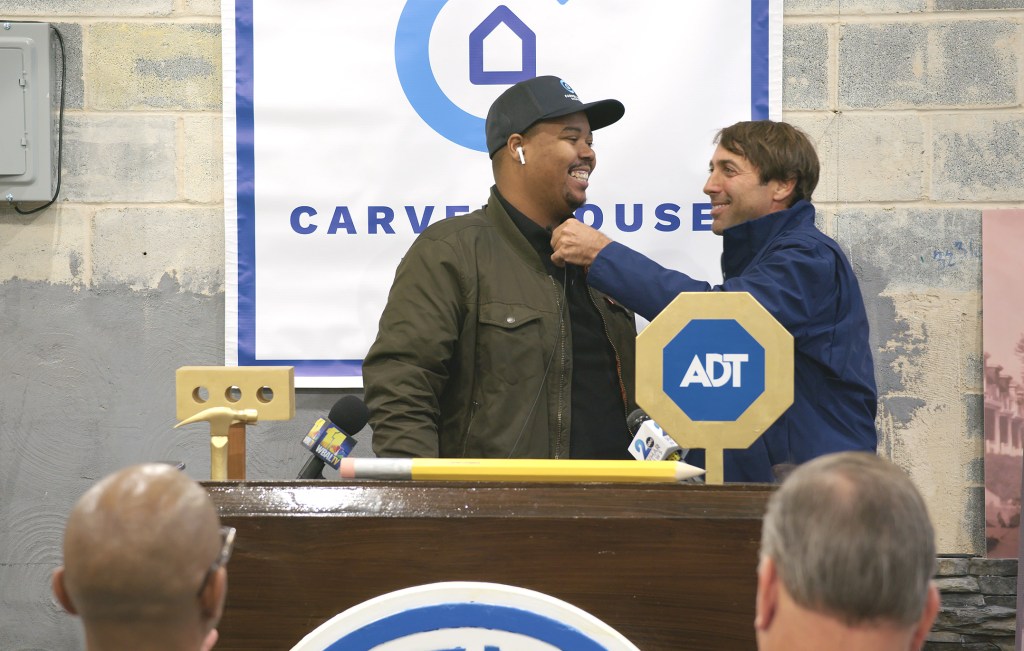 When Michael Rosenband took over the Carver Vocational-Technical High School baseball team in 2012, they were struggling and coming off a zero-win season. But under his leadership, the program has flourished, and last May the team won the city championship.
Achieving the city crown will likely not be the highlight of Rosenband's tenure at the Baltimore school, however. That's because he's teamed up with one of his former players, Sterling Hardy, to work on an even bigger win — one for the whole community.
Rosenband and Hardy founded the nonprofit Requity Foundation in 2020 with the goal of training students for careers in the skilled trades by working on abandoned properties.
The group's first project recently kicked off across the street from the high school at Carver House, one of 15,000 vacant row houses in Baltimore. In November, ADT donated $100,000 in cash and $30,000 in solar and security equipment for Carver House training.
Hardy, who graduated from Carver Vo-Tech in 2012, recalls telling Rosenband that the baseball team's field location, about 1.5 miles from campus, was one of the big reasons they were losing. After listening to his players, Rosenband — affectionately known as Coach Mike — challenged the team to look for solutions.
"Coach Mike came to us and sat us down. He said, 'How about instead of us making excuses of why we can't win, how about we get together and figure out how we can win.' We ended up getting a van so that we could practice at our baseball field to make us better baseball players," Hardy says.
That empowering experience stayed with Hardy and inspired him. He says he now pushes forward and focuses on solutions instead of dwelling on difficulties. This mindset led the duo to work toward a solution to urban disinvestment that would improve their neighborhood.
"I said, 'OK, Coach Mike. We tackled the baseball problem, how about we tackle a problem that we have in the community? We have eyesore houses right across the street from us and we have these trades here. Why don't we fix our own community up with our trades?'" Hardy recalls.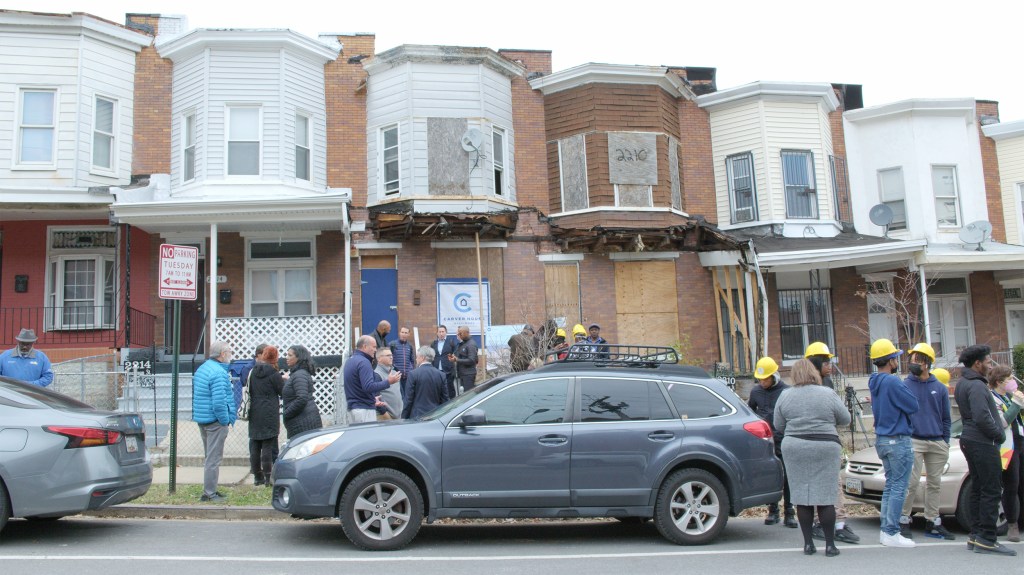 Students participating in the Carver House program are doing just that. They've learned about passive houses, which are homes that use 90% less energy than a normal home, as well as skills such as carpentry, cinderblock layout, mortar mixing, troweling, brick buttering and parging, pulling wire, installing switches, installing light fixtures, erecting scaffolding and installing air barriers.
Requity's ultimate goal is to give the community a fully rehabbed, affordable, energy-efficient home, along with skilled workers who can help their families and community thrive.  
ADT, a company originally founded in Baltimore nearly 150 years ago, chose to support Requity because of the two groups' overlapping goals and missions. ADT helps provide safe, smart and sustainable homes, and this project touches on all of those important areas. 
"Michael and I played football together in college," says John Owens, ADT Senior Vice President. "Heck of a receiver, heck of an athlete and, most importantly, a passionate and compassionate human being. We have the right person leading this work."
Owens presented the donation to Requity at a press conference at Carver House on Nov. 15. 
ADT's local offices in Maryland will also provide mentoring for Carver Vo-Tech students and design a training curriculum aimed at creating a direct pathway for students to join ADT as technicians.
"It's hard to find good people. We just found a place that has really good people," Owens said at the press event.
---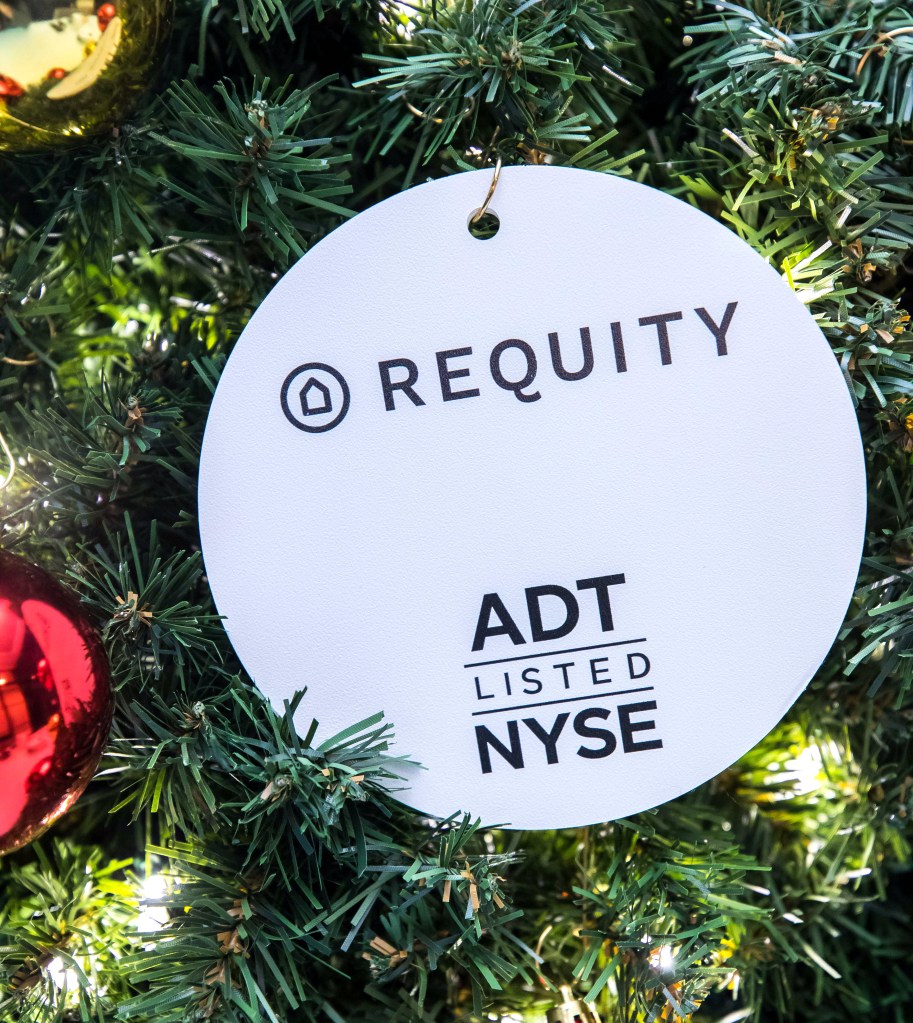 ADT is participating in the New York Stock Exchange's annual Global Giving Campaign, sharing our effort to support and raise awareness for the Requity Foundation. More than 200 listed companies participate in the campaign and are recognized with a commemorative ornament that will hang on the tree at the NYSE entrance through Dec. 31.