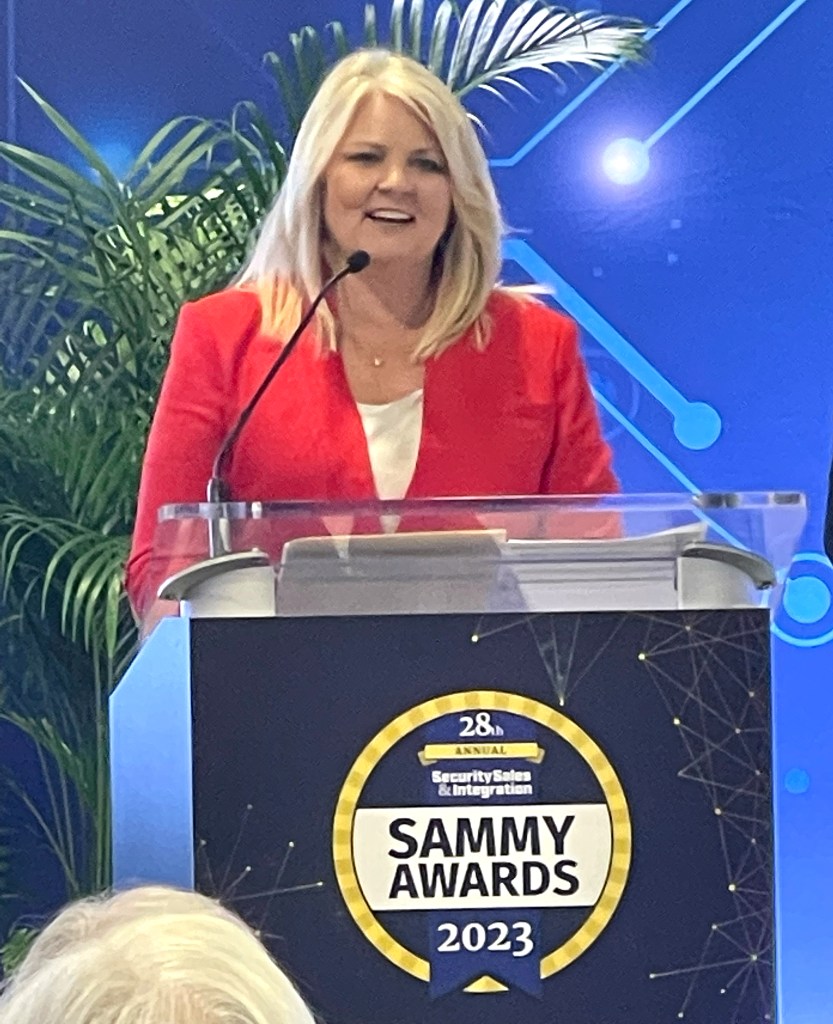 Jamie Haenggi never planned on a career in the security industry. But, while working as a temporary receptionist at a security company, she made a name for herself by improving the company's vendor management process. Haenggi quickly learned different areas of the business, and soon her employer, seeing her potential, asked her to lead the company's new international division. Haenggi, then 23 and just out of college, found herself traveling through Asia to negotiate distributor contracts, train technicians and direct sales teams. As they say, the rest is history.
This week, Haenggi, ADT Executive Vice President, Solar, was inducted into the Security Sales & Integration (SSI) Hall of Fame. The SSI Hall of Fame is comprised of 120 security industry leaders who are integral in protecting people, property and assets.
In an industry historically dominated by men, Haenggi has excelled, with more than 30 years of experience in marketing, sales, vendor management, Six Sigma and strategy. Today, Haenggi serves as Executive Vice President, Solar, at ADT, leading her team toward a goal of becoming America's No. 1 residential solar company.
Haenggi credits much of her success to the mentors she's had along the way. Throughout her career, they have provided invaluable guidance, support and encouragement as she navigated her job and set new goals. Having a solid set of diverse mentors allowed Haenggi to learn from people with different skill sets and gain new perspectives. She credits Mike Snyder, former ADT President, with teaching her to lead with influence and authenticity, something she is now known for as an accomplished executive.
"Mike really pushed me out of my comfort zone to grow, but he was always there to catch me if I fell," Haenggi says. Today, she mentors many men and women across ADT and has started an internship program for college students.
"Mentorship is so powerful," Haenggi says. "I'm so thankful for the people who helped me by believing in me, giving me opportunities to grow and learn, and trusting me to do jobs beyond what I had already accomplished. I'd encourage everyone to find mentors or mentor others. It can be one of your career's most rewarding and impactful decisions."