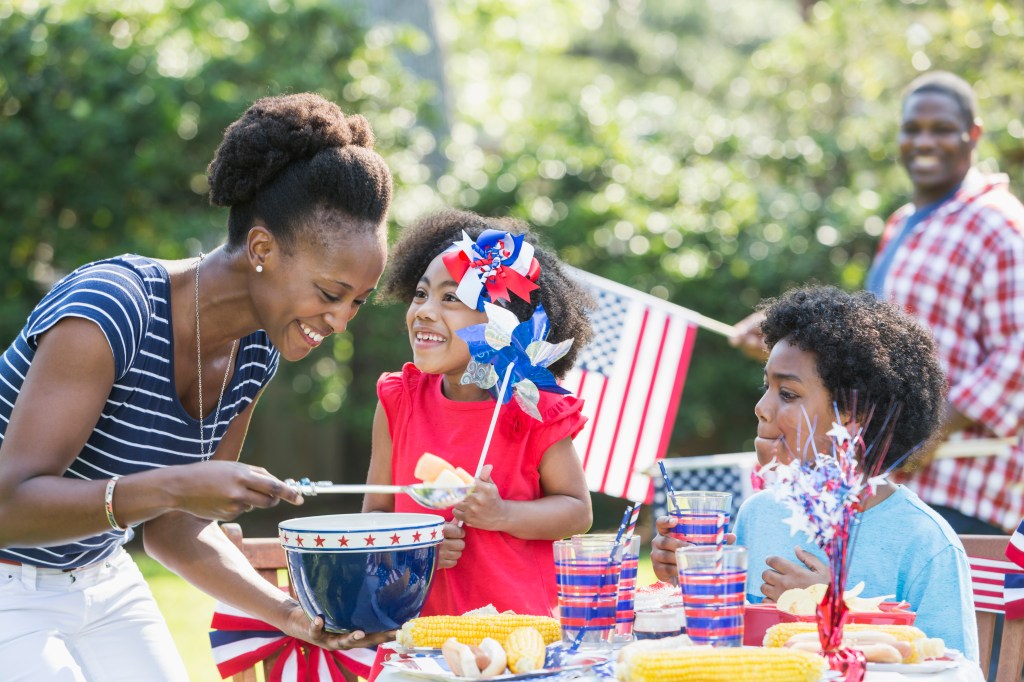 Independence Day is approaching, and ADT wants you to have a fun and safe holiday. That means ensuring you connect and help protect yourself and the people you love — as well as your home and property — before heading out to that local fireworks display or neighborhood cookout.   
Like New Year's Eve, the Fourth of July is an especially busy time for ADT. Senior Director of Monitoring, James Walsh, says the holiday is a peak time for security activity, including false alarms, fires, burglaries and on-the-go protection.  
"On Independence Day, home security activity increases by 20-30% during evening hours compared to an average day," he said. "We also see the ADT SAFE mobile platform (Uber, Lyft, DoorDash) experience greater activity of more than 13% compared to a typical day." 
Here are some ways to help create a safe environment:   
Security system check  
Does your security system meet the current needs of you and your family? An ADT smart home security system can help alleviate worries that arise after you leave the house.  
Customers have different options to get started with an ADT system: Depending on a household's needs, an ADT technician can set it up, or customers can do it themselves. Both options integrate with several Google Nest products. 
ADT Self Setup also includes the ADT+ app, allowing those on the go to easily check in on their homes virtually anywhere they have a network connection. For example, you can check your Google Nest Doorbell to see if a package was delivered, check your Google Nest Thermostat to monitor your home's temperature or look at your Google Nest Cam footage to ensure the cat is OK.  
ADT SMART Monitoring is also available with your security system. ADT's award-winning* SMART technology helps reduce false alarms and notifies you when an alarm is triggered, allowing you to confirm or cancel the alarm.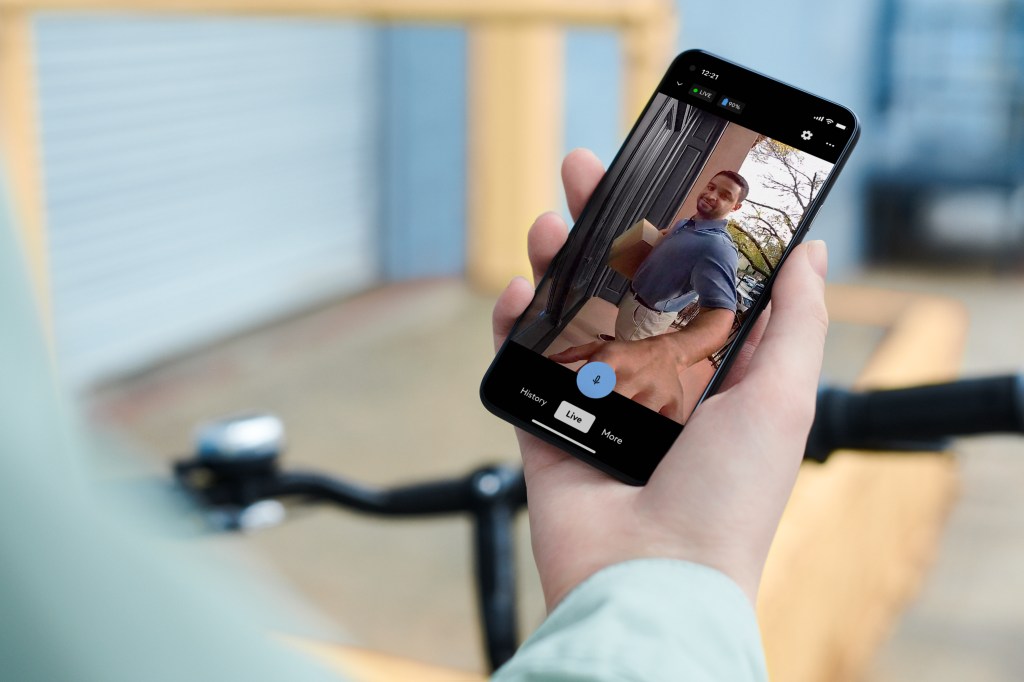 Home  
Are you heading to a party or to the park to watch fireworks? It's easy to forget the basics in the rush of getting ready.  
Walsh says many burglaries are committed through an unlocked door, a simple oversight that can cause families to lose countless dollars in stolen property and their precious peace of mind. The easiest way to prevent break-ins is to lock all the doors in your home.
Walsh adds that the front door isn't the only vulnerable spot of your house. Check the security of the garage door — typically a home's largest — basement doors, pet doors and the windows in your home, too.  
Additionally, consider adding smart lighting and maintaining your exterior so potential burglars don't have places to hide. Follow ADT's tips on preventing a false alarm. And remember, if you're celebrating away from home, you can check in on your home with your ADT+ app and cameras if have them.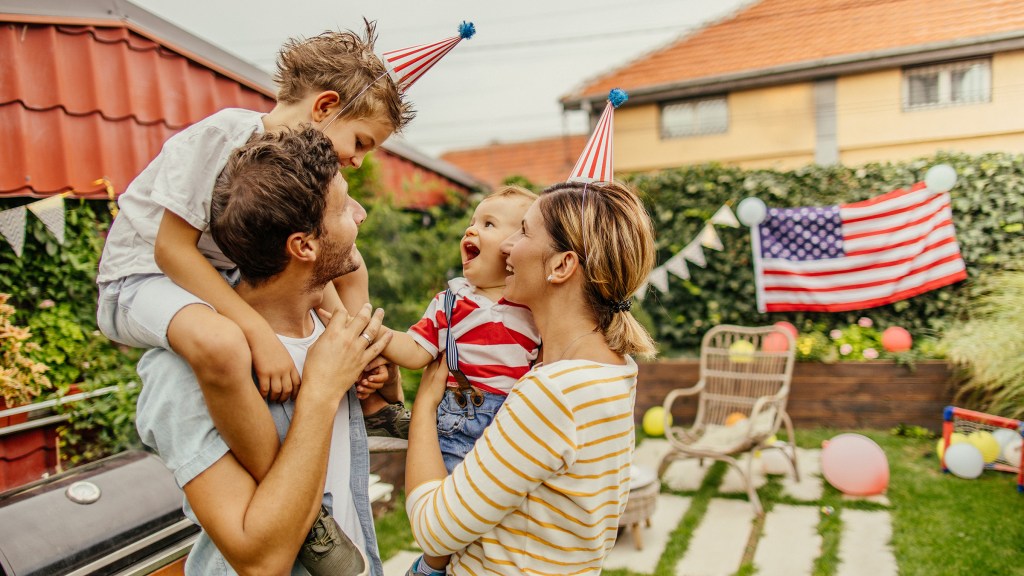 Grilling 
According to the U.S. Consumer Product Safety Commission, some common mistakes can lead to grilling accidents and injuries, including not clearing food or insect blockages, having cracked hoses and placing the grill too close to a structure. Make sure to:  
Clean your grill  
Check gas grill hoses for cracks or holes  
Keep children away from grills 
Grill in a well-ventilated area; never grill indoors or in any enclosed area  
Ensure grills are at least 3 feet away from decks, siding, trees and any outdoor equipment that can catch fire.   
Here is a handy grilling safety chart from the Federal Emergency Management Agency.  
Fireworks 
Fireworks are a staple of the Fourth of July. But they also cause more than 19,000 fires every year, according to the National Fire Protection Association. Additionally, between 2006 and 2021, fireworks-related injuries climbed 25%, according to the U.S. Consumer Product Safety Commission. Some safety tips:
Never disassemble or try to make fireworks. 
Don't point sparklers or fireworks at yourself or others.
Only light fireworks on the ground and in dry and fire-resistant areas where it is legal. 
Never allow children to handle fireworks or sparklers.
Always keep a portable fire extinguisher and water sources close by. 
Here are additional firework safety tips from State Farm.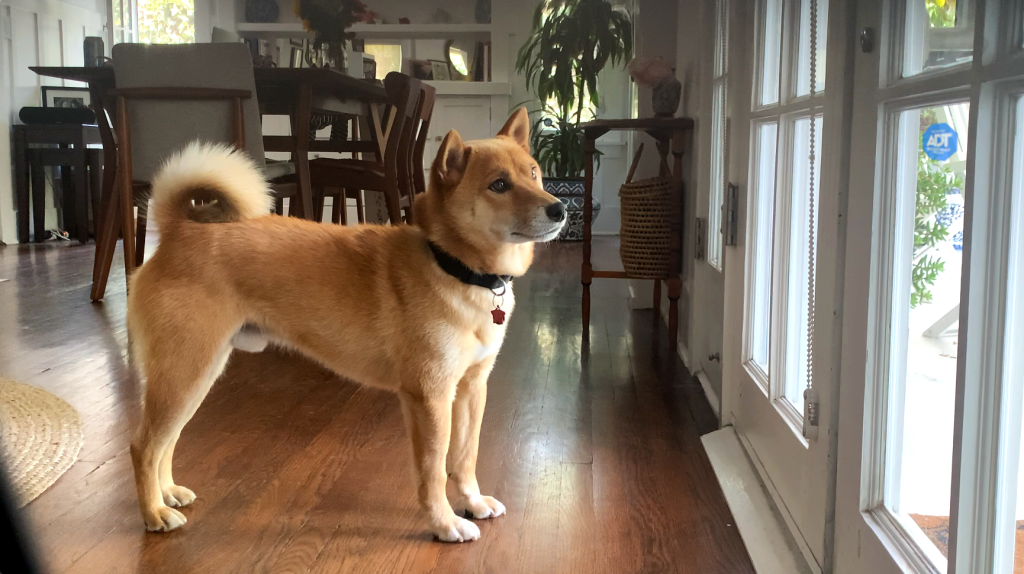 Pets 
The best thing you can do for most pets is to keep them home during the Fourth, in a safe area where they're comfortable and secure. Whether home or traveling, inspect your lodging. Ensure window screens, fences and doors don't have weak spots or areas where a panicked animal can break through. 
Making your home and Fourth of July gatherings safe will ensure a worry-free holiday celebration. For more tips and recommendations, visit adt.com.  
---
* SIAC, 2022. ADT is a gold sponsor of SIAC. 
Google Nest products and services are trademarks of Google LLC. Google Nest products and services featured are not designed specifically for life-sustaining or safety-critical use cases. These products and services depend upon working internet, Wi-Fi, and, in some cases, the service availability from ADT and Google. To learn more, please visit g.co/nest/TOS.