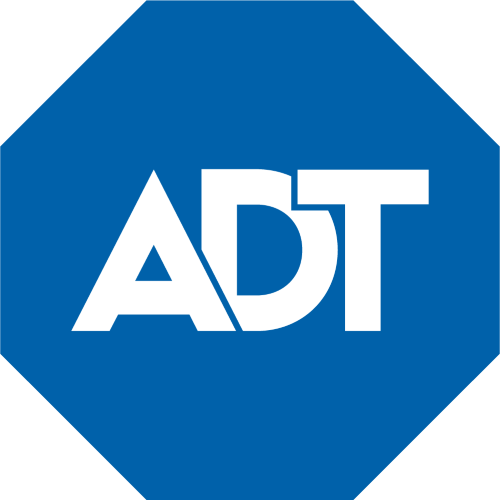 Maintained record-high customer retention and new record-high recurring monthly revenue balance
Improved capital efficiency with record revenue payback
Continued deleveraging with over $400 million debt reduction expected in 2023
---
As disclosed in a Current Report on Form 8-K filed with the U.S. Securities and Exchange Commission (the "SEC") on July 10, 2023, the following previously issued consolidated financial statements and other information should no longer be relied upon: (i) the condensed consolidated financial statements as of and for the three and nine months ended September 30, 2022 included in our Quarterly Report on Form 10-Q and filed with the SEC on November 3, 2022; (ii) the consolidated financial statements as of and for the year ended December 31, 2022 included in our Annual Report on Form 10-K and filed with the SEC on February 28, 2023; (iii) the condensed consolidated financial statements as of and for the three months ended March 31, 2023 included in our Quarterly Report on Form 10-Q filed with the SEC on May 2, 2023; and (iv) the information referenced in items (i) through (iii) that is contained in our previously issued or filed press releases, earnings releases, presentations, or other such documents including those posted on our website.
---
ADT, the most trusted brand in smart home and small business security, today reported results for the first quarter of 2023.
Financial highlights for the first quarter of 2023 are listed below. Variances are on a year-over-year basis unless otherwise noted.
Total revenue of $1.6 billion, up 4%, and end-of-period recurring monthly revenue (RMR) of $378 million, up 4%
High customer retention with gross customer revenue attrition maintaining record low of 12.5%
Record revenue payback of 2.0 years
GAAP net loss of $90 million, or a loss of $(0.10) per diluted share, down $141 million, which includes $193 million negative impact from Solar segment goodwill impairment
Adjusted net income of $102 million, or $0.12 per diluted share, up $109 million
Adjusted EBITDA of $625 million, up $24 million or 4%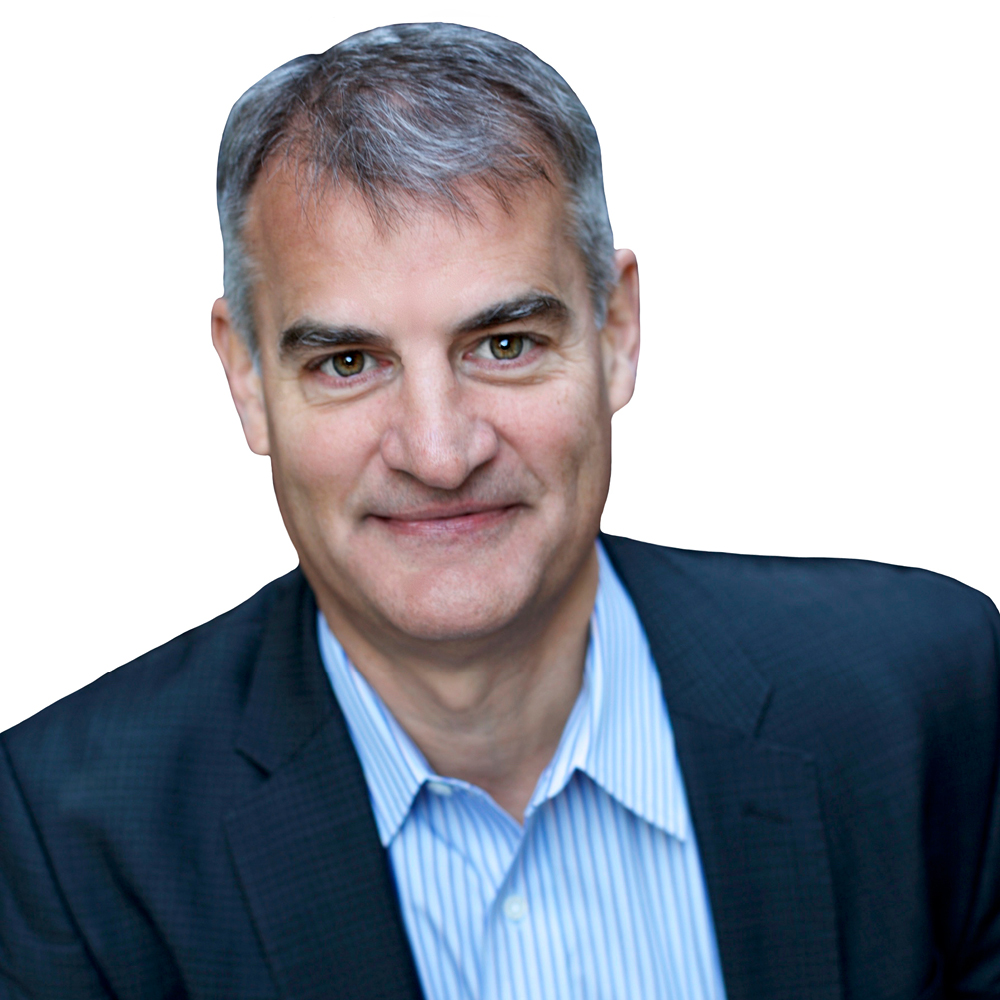 "Demonstrating the resiliency of our business model, we had a strong start to 2023 with continued momentum in generating revenue and cash flow growth," said ADT President and CEO Jim DeVries. "Contributing to this momentum were a number of initiatives, including our Google partnership, the strength of our Commercial business and our execution plans for changing the trajectory in Solar. ADT remains on track for continued positive progress across all our businesses and advancing toward our 2025 goals."
---
Business highlights
Foundation for growth
Continued growth of RMR: The end-of-period RMR balance was $378 million, representing a 4% increase over the prior year period. Approximately 80% of total Consumer and Small Business (CSB) and Commercial revenue was generated from this durable recurring revenue.
Maintaining record customer retention and improving revenue payback: With strong customer satisfaction, trailing 12-month gross customer revenue attrition was 12.5%, a 40-basis-point improvement versus the prior year period, and revenue payback ended the first quarter of 2023 at 2.0 years, reflecting a 0.3x year-over-year improvement.
Record Commercial performance: ADT Commercial delivered record adjusted EBITDA of $41 million and March was the best month in history.
Innovative offerings
ADT and State Farm begin pilot program: ADT and State Farm's partnership advanced with the launch of the ADT Home Security Program pilot in Indiana, Illinois and Pennsylvania. State Farm customers can enjoy greater peace of mind and proactive protection against common household perils, with professional smart home security installation and exclusive discounts. The pilot program is expected to expand to nine states by the end of 2023.
ADT Self Setup now available: In February, the company began selling the ADT Self Setup smart home security system for DIY customers, which integrates Google Nest smart home products with ADT security and life safety technology, through the convenient control of the new ADT+ app. Since launch, sales of ADT Self Setup have exceeded the company's expectations.
Unrivaled safety
Alarm verification: ADT Self Setup customers who subscribe to ADT SMART Monitoring will now receive video from their enrolled Google Nest Cameras during an alarm event. With text verification through ADT Alarm Messenger, the company has reduced false alarms by more than 50%.
ADT Commercial sells first autonomous guarding solution: ADT Commercial completed its first pilot sale of the EvoGuard brand of autonomous intelligent guarding solutions. EvoGuard is aimed at helping to cost-effectively enhance corporate security programs, while responding to high turnover rates and ongoing labor shortages in the guarding market. ADT anticipates commercialization of the indoor drones later in 2023.
Premium experience
New ADT+ app: In January, ADT rolled out its new ADT+ app, an integrated platform that allows ADT Self Setup customers to access their enrolled ADT and Google Nest products in one place. The app provides customers with a more advanced and seamless experience across security, life safety, home automation and analytics through a common application.
Virtual Assistance now available for ADT Self Setup: The company further expanded Virtual Assistance to ADT Self Setup customers, providing DIY customers extra assurance from an ADT professional. Since its launch in 2021, more than 1 million ADT Virtual Assistance appointments have been delivered, creating more convenient customer experiences and reducing expenses related to in-home service and support.
Progress on our ESG journey
2022 ESG Report highlights advancements: ADT published its 2022 ESG report to highlight progress across the company's ESG pillars. The 2022 report is supplementary to the company's 2021 ESG report.
Building safer gaming communities: In partnership with the Black Collegiate Gaming Association, ADT will secure Alabama State's new gaming lab. This new lab gives students a safe place to innovate and continue making advancements in the continuously growing gaming and technology industries.
Sustainability Business Employee Resource Group: ADT introduced a tenth business employee resource group (BERG) for its employees with a focus on sustainability. The Sustainability BERG aims to empower ADT employees to promote environmental stewardship, social responsibility and good governance.
---
2023 financial outlook
ADT is reiterating its financial guidance for 2023:
(in millions)
Total Revenue $6,600 - $6,850
Adjusted EBITDA $2,525 - $2,625
Adjusted Free Cash Flow $525 - $625
Read the complete earnings report with financial results and complete tables with footnotes.
---
Conference call
As previously announced, management will host a conference call at 10 a.m. ET today to discuss ADT's first quarter 2023 results and lead a question-and-answer session.
Participants may listen to a live webcast through the investor relations website at investor.adt.com. A replay of the webcast will be available on the website within 24 hours of the live event.
Alternatively, participants may listen to the live call by dialing 1-888-660-6144 (domestic) or 1-929-203-0865 (international) and requesting the ADT First Quarter 2023 Earnings Conference Call. An audio replay will be available for two weeks following the call and can be accessed by dialing 1-800-770-2030 (domestic) or 1-647-362-9199 (international) and providing the passcode 5974526.
A slide presentation highlighting ADT's results will also be available on the Investor Relations website. From time to time, ADT may use its website as a channel of distribution of material company information. Financial and other material information regarding the company is routinely posted on and accessible at investor.adt.com.
About ADT
ADT provides safe, smart and sustainable solutions for people, homes and businesses. Through innovative offerings, unrivaled safety, and a premium customer experience, all delivered by the largest network of smart home security and rooftop solar professionals in the U.S., we empower people to protect and connect to what matters most. For more information, visit www.adt.com.
Forward-looking statements
ADT has made statements in this press release and in other reports, filings, and other public written and verbal announcements that are forward-looking and therefore subject to risks and uncertainties herein. All statements, other than statements of historical fact, included in this document are, or could be, "forward-looking statements" within the meaning of the Private Securities Litigation Reform Act of 1995 and the applicable rules and regulations of the Securities and Exchange Commission (the "SEC") and are made in reliance on the safe harbor protections provided thereunder.  These forward-looking statements relate to the strategic investment by and long term partnership with State Farm; anticipated financial performance, including the Company's ability to achieve its stated guidance metrics and its progress toward its 2025 goals; management's plans and objectives for future operations; the successful development, commercialization, and timing of new or joint products; the expected timing of product commercialization with State Farm or any changes thereto; the Company's acquisition of ADT Solar and its anticipated impact on the Company's business and financial condition; business prospects; outcomes of regulatory proceedings; market conditions; the Company's ability to successfully respond to the challenges posed by the COVID-19 Pandemic; the Company's strategic partnership and ongoing relationship with Google; the expected timing of product commercialization with Google or any changes thereto; the successful internal development, commercialization, and timing of the Company's next generation platform and innovative offerings; the successful commercialization of the Company's joint venture with Ford; the successful conversion of customers who continue to utilize outdated technology; the current and future market size for existing, new, or joint products; any stated or implied outcomes with regards to the foregoing; and other matters. Without limiting the generality of the preceding sentences, any time the Company uses the words "expects," "intends," "will," "anticipates," "believes," "confident," "continue," "propose," "seeks," "could," "may," "should," "estimates," "forecasts," "might," "goals," "objectives," "targets," "planned," "projects," and, in each case, their negative or other various or comparable terminology, and similar expressions, the Company intends to clearly express that the information deals with possible future events and is forward-looking in nature. However, the absence of these words or similar expressions does not mean that a statement is not forward-looking. These forward-looking statements are based on management's current beliefs and assumptions and on information currently available to management. ADT cautions that these statements are subject to risks and uncertainties, many of which are outside of ADT's control, and could cause future events or results to be materially different from those stated or implied in this document, including among others, factors relating to the achievement of potential benefits of the equity investment by and long-term partnership with State Farm, including as a result of restrictions on, or required prior regulatory approval of, various actions by regulated insurers; risks and uncertainties related to ADT's ability to successfully generate profitable revenue from new and existing partnerships; ADT's ability to successfully commercialize any joint products with State Farm or with Google; the Company's ability to successfully utilize the incremental funding committed by State Farm or Google; risks and uncertainties related to the Company's ability to successfully integrate and operate the ADT Solar business; the Company's ability to commercialize its joint venture with Ford; the Company's ability to continuously and successfully commercialize innovative offerings; the Company's ability to successfully implement an Environmental, Social, and Governance program across the Company; and risk factors that are described in the Company's Annual Report on Form 10-K, Quarterly Reports on Form 10-Q, Current Reports on Form 8-K, and other filings with the SEC, including the sections entitled "Risk Factors" and "Management's Discussion and Analysis of Financial Condition and Results of Operations" contained therein. Any forward-looking statement made in this press release speaks only as of the date on which it is made. ADT undertakes no obligation to publicly update or revise any forward-looking statement, whether as a result of new information, future developments, or otherwise.