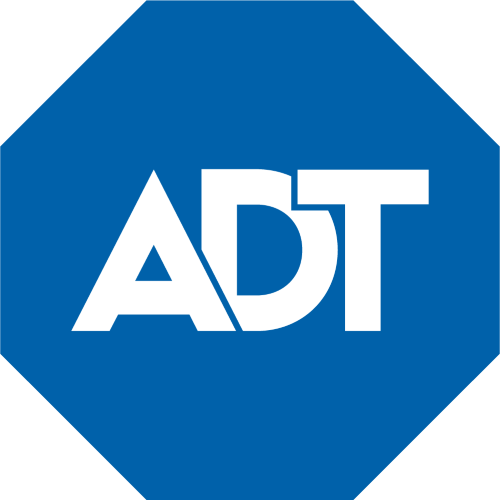 Improved capital efficiency with record revenue payback of 1.9 years
Positive net income with strong Adjusted EBITDA and operating cash flows
Announced agreement to divest commercial business for $1.6 billion unlocking significant shareholder value; net proceeds to be used for debt reduction
ADT, the most trusted brand in smart home and small business security, today reported financial results for the second quarter of 2023.
Financial highlights for the second quarter of 2023 are listed below. Variances are on a year-over-year basis unless otherwise noted.
Total revenue of $1.6 billion with end-of-period recurring monthly revenue (RMR) up 4% or $382 million
High customer retention with gross revenue attrition maintaining record low of 12.5%
Record revenue payback of 1.9 years
GAAP net income of $92 million, or $0.10 per diluted share, down less than $1 million
Adjusted net income of $148 million, or $0.16 per diluted share, up $98 million
Adjusted EBITDA of $651 million, up $54 million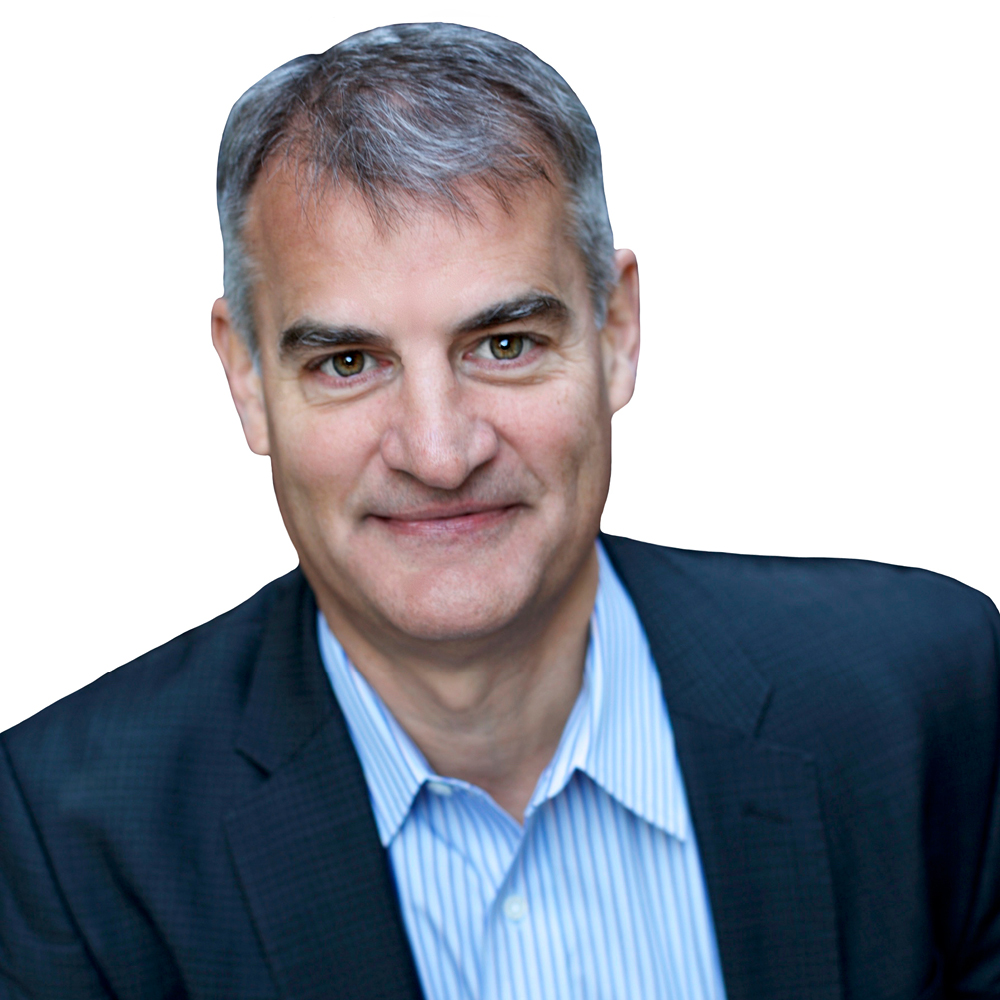 "ADT's second quarter results underscore the resiliency and momentum of our business with a record-high recurring monthly revenue balance and customer retention. Our success reflects the dedication ADT's employees have with our customers and is a testament to the strong demand for ADT's innovative offerings and premium experiences," said ADT President and CEO Jim DeVries. "The divestiture of ADT's Commercial business unlocks shareholder value by enhancing cash flows and accelerating debt reduction goals while sharpening our focus on core residential, small business and multifamily consumer markets."
---
Business highlights
Foundation for growth
Continued growth of RMR: The end-of-period RMR balance was $382 million, representing a 4% increase over the prior year period. Approximately 75% of total Consumer and Small Business (CSB) and Commercial revenue was generated from this durable recurring revenue.
Maintained record customer retention and improved revenue payback: With strong customer satisfaction, trailing 12-month gross customer revenue attrition was 12.5%, a 20-basis-point improvement versus the prior year period, and revenue payback ended the second quarter of 2023 at 1.9 years, reflecting a 0.3x year-over-year improvement.
Upgrade of corporate credit rating: S&P Global Ratings upgraded ADT's corporate credit rating to 'BB-' from 'B+' with a stable rating outlook in recognition of ADT's resilient business model and continued progress towards debt reduction goals.
Innovative offerings
ADT Self Setup and enhanced Google offerings: As part of ADT's partnership with Google, ADT nationally sells, installs and services a full suite of Google Nest products that seamlessly integrate the security and protection of ADT with the helpful convenience of Google Nest. During the second quarter of 2023, the attachment rate for the Nest Doorbell was approximately 50% and Nest cameras are currently realizing an 8% increase in cameras per home, helping drive a 17% increase in residential installation revenue per unit as compared to the prior year period.
ADT Home Security Program for State Farm customers to expand: ADT announced that its program for State Farm customers plans to expand to up to 13 states by year end 2023. In all program states, new and existing State Farm homeowners customers can participate in the ADT Home Security Program to receive ADT home security products and professional monitoring services at a reduced cost.
ADT Solar to offer lease and PPA financing options through SunPower Financial: ADT Solar entered into an agreement in principle with SunPower Financial to offer lease and power purchase agreement (PPA) financing options to new ADT Solar customers seeking greater flexibility and accessibility in their rooftop solar financing. SunPower Financial is expected to become the exclusive lessor for ADT Solar customers seeking an alternative to outright purchases beginning this year.
Unrivaled safety
False alarm reductions: In the second quarter of 2023, ADT's patented SMART Monitoring innovations reduced false alarms by more than 50%, eliminating more than 770,000 unnecessary dispatches by local first responders — conserving community resources and reducing environmental impact.
Premium experience
ADT Virtual Tour App: ADT launched its new Virtual Tour App, a mobile-based tool utilizing augmented reality to enable ADT Solutions Advisors to help customers visualize how ADT and Google smart home security products can protect and connect their homes. Virtual storytelling offers an individualized experience and helps customers see how our products would look in their home through augmented reality.
Progress on our ESG journey
Baltimore nonprofit Requity partnership: Through our long-term partnership with Requity, a Baltimore nonprofit that provides vocational education and workforce development, the company is forging a path to potential ADT employment for certain Requity students through mentoring and hosting skills workshops. ADT hosted a workshop for Requity students this spring focused on interview skills and troubleshooting.
---
2023 financial outlook
ADT is revising its financial guidance for 2023. Total revenue is now projected to be lower than prior guidance due to the Solar outlook from low installation volume and efficiency headwinds, partially offset by CSB and Commercial performance. ADT is maintaining previously issued guidance on Adjusted EBITDA, Adjusted EPS, Adjusted Free Cash Flow (including interest rate swaps) and Adjusted Free Cash Flow as we expect M&S revenue and improved operating margins within CSB and Commercial to largely offset the profitability and cash flow impact of Solar underperformance.
As a result of the announced agreement to divest the Commercial business, the Commercial business is expected to be reported as discontinued operations beginning in the third quarter of 2023. Full year Commercial results are included in guidance, pending the close of the transaction.
(in millions)
Total Revenue
Adjusted EBITDA
Adjusted Free Cash Flow 
Prior guidance
$6,600–$6,850
$2,525–$2,625
$525–$625
Updated guidance
$6,300–$6,500
$2,525–$2,625
$525–$625
Read the complete earnings report with financial results and complete tables with footnotes.
---
Conference call
As previously announced, management will host a conference call at 10 a.m. ET today to discuss the ADT's second quarter 2023 results and its intended divestiture of the Commercial business and to host a question-and-answer session. Participants may listen to a live webcast through the investor relations website at investor.adt.com. A replay of the webcast will be available on the website within 24 hours of the live event.
Alternatively, participants may listen to the live call by dialing 1-888-660-6144 (domestic) or 1-929-203-0865 (international) and requesting the ADT Second Quarter 2023 Earnings Conference Call. An audio replay will be available for two weeks following the call and can be accessed by dialing 1-800-770-2030 (domestic) or 1-647-362-9199 (international) and providing the passcode 5974526.
A slide presentation highlighting ADT's results and its intended divestiture of the Commercial business will also be available on the Investor Relations website. From time to time, ADT may use its website as a channel of distribution of material company information. Financial and other material information regarding ADT is routinely posted on and accessible at investor.adt.com.
About ADT
ADT provides safe, smart and sustainable solutions for people, homes and businesses. Through innovative offerings, unrivaled safety and a premium customer experience, all delivered by the largest network of smart home security and rooftop solar professionals in the U.S., we empower people to protect and connect to what matters most. For more information, visit adt.com.
Forward-looking statements
ADT has made statements in this press release that are forward-looking and therefore subject to risks and uncertainties, including those described below. All statements, other than statements of historical fact, included in this document are, or could be, "forward-looking statements" within the meaning of the Private Securities Litigation Reform Act of 1995 and the applicable rules and regulations of the Securities and Exchange Commission (the "SEC") and are made in reliance on the safe harbor protections provided thereunder. These forward-looking statements relate to, among other things, the proposed transaction between ADT and GTCR, the expected timetable for completing the proposed transaction and the benefits and synergies of the proposed transaction; the strategic investment by and long term partnership with State Farm; anticipated financial performance, including the Company's ability to achieve its stated guidance metrics and its progress toward its medium-term targets; management's plans and objectives for future operations; the successful development, commercialization, and timing of new or joint products; the expected timing of product commercialization with State Farm or any changes thereto; the Company's acquisition of ADT Solar and its anticipated impact on the Company's business and financial condition; business prospects; outcomes of regulatory proceedings; market conditions; the Company's ability to successfully respond to the challenges posed by the COVID-19 Pandemic; the Company's strategic partnership and ongoing relationship with Google; the expected timing of product commercialization with Google or any changes thereto; the successful internal development, commercialization, and timing of the Company's next generation platform and innovative offerings; the successful commercialization of the Company's joint venture with Ford; the successful conversion of customers who continue to utilize outdated technology; the current and future market size for existing, new, or joint products; any stated or implied outcomes with regards to the foregoing; and other matters. Without limiting the generality of the preceding sentences, any time the Company uses the words "expects," "intends," "will," "anticipates," "believes," "confident," "continue," "propose," "seeks," "could," "may," "should," "estimates," "forecasts," "might," "goals," "objectives," "targets," "planned," "projects," and, in each case, their negative or other various or comparable terminology, and similar expressions, the Company intends to clearly express that the information deals with possible future events and is forward-looking in nature. However, the absence of these words or similar expressions does not mean that a statement is not forward- looking. These forward-looking statements are based on management's current beliefs and assumptions and on information currently available to management. ADT cautions that these statements are subject to risks and uncertainties, many of which are outside of ADT's control, and could cause future events or results to be materially different from those stated or implied in this document, including among others, factors relating to uncertainties as to the timing of the sale of the Commercial Business and the risk that the transaction may not be completed in a timely manner or at all; the possibility that any or all of the conditions to the consummation of the sale of the Commercial Business may not be satisfied or waived; the effect of the announcement or pendency of the transaction on ADT's ability to retain and hire key personnel and to maintain relationships with customers, suppliers and other business partners; risks related to diverting management's attention from ADT's ongoing business operations; uncertainties as to ADT's ability and the amount of time necessary to realize the expected benefits of the transaction; the achievement of potential benefits of the equity investment by and long-term partnership with State Farm, including as a result of restrictions on, or required prior regulatory approval of, various actions by regulated insurers; risks and uncertainties related to ADT's ability to successfully generate profitable revenue from new and existing partnerships; ADT's ability to successfully commercialize any joint products with State Farm or with Google; the Company's ability to successfully utilize the incremental funding committed by State Farm or Google; risks and uncertainties related to the Company's ability to successfully integrate and operate the ADT Solar business, including the possibility of future impairments to the value of goodwill at ADT Solar; risks related to the various financing arrangements that the Company facilitates for some ADT Solar customers; the Company's ability to commercialize its joint venture with Ford; the Company's ability to continuously and successfully commercialize innovative offerings; the Company's ability to successfully implement an Environmental, Social, and Governance program across the Company; risks related to the restatement of our consolidated financial statements included in our amended Annual Report on Form 10-K/A for the year ended December 31, 2022 (the "Amended Annual Report") and in our amended quarterly report on Form 10-Q/A for the quarter ended March 31, 2023; any litigation or investigation related to such restatements; the Company's ability to maintain effective internal control over financial reporting ("ICFR") and disclosure controls and procedures ("DCPs") including its ability to remediate any existing material weakness in ICFR and the timing of any such remediation, as well as ability to reestablish effective DCPs at a reasonable assurance level; and risks that are described in the Company's Amended Annual Report, Quarterly Reports on Form 10-Q, Current Reports on Form 8-K, and other filings with the SEC, including the sections titled "Risk Factors" and "Management's Discussion and Analysis of Financial Condition and Results of Operations" contained therein. Any forward-looking statement made in this press release speaks only as of the date on which it is made. ADT undertakes no obligation to publicly update or revise any forward-looking statement, whether as a result of new information, future developments, or otherwise.